This recipe is so simple and so comforting and is truly a Minnesota staple in most homes. I mean really, cream of mushroom soup and dry onion soup mix, that's pretty much the start to most hot dish recipes!  I just love how the house smells when this is in the oven. Now I don't even like mushrooms but the cream of mushroom in this recipe is a must. It drives Scott crazy when I even pick out the little cubes of mushroom, but sometimes I get real ambitious and throw it in the blender and blend them up.
I've tried to make my peace with mushrooms and Scott makes me try them every time he makes them, but I just can't get overly excited about them at all. I will admit however, that sometimes, in some cases, with select mushrooms that he makes, they aren't too bad. He likes to saute them in butter and seasonings and the shiitake were probably the best I have tried.
Back to the recipe. This is really just a few simple ingredients that are in most every pantry and baked for an hour until the rice is done. The pork chops are tender but not dry and the mushroom soup and onion soup mixed together cook in to the rice and well I could eat the whole pan of rice alone. I'm sure most everyone has this recipe in their recipe box, but I just had to share it because it is January…in Minnesota…and I needed a little warm comfort to come home to.
There is a recipe similar to this made with cream of chicken soup and chicken breasts. I will try and get that one posted soon. It is equally delicious.
Pork Chop Bake Recipe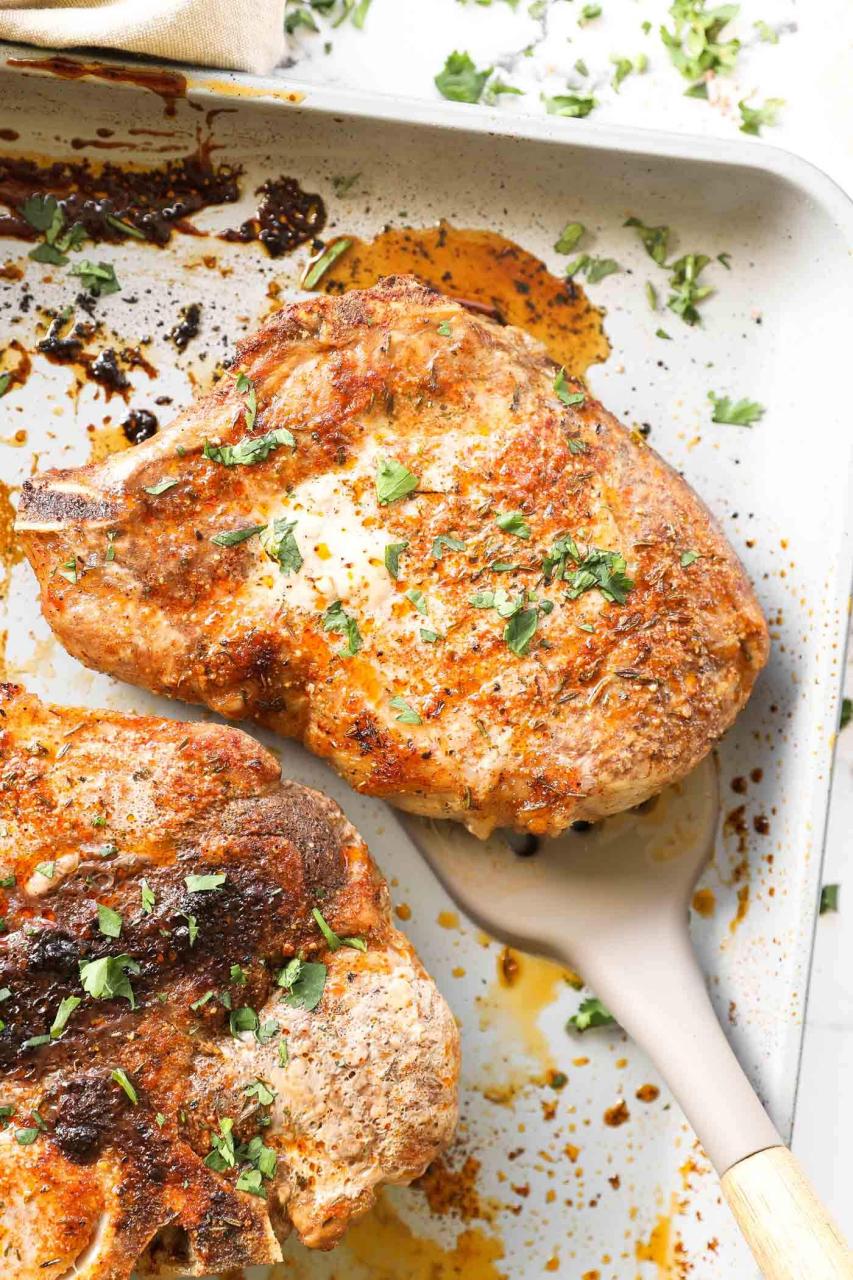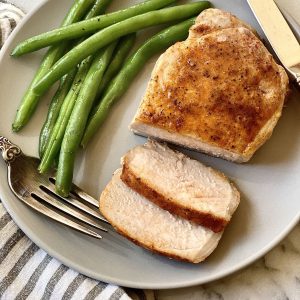 Pork Chop Bake
Ingredients
4

Pork Chops

2

tsp

seasoning blend--I used steak and burger seasoning

1

pkt Dry Onion Soup Mix

1

can Cream of Mushroom Soup

2

c

water

1

c

uncooked rice
Instructions
Pre heat oven to 350

Season pork chops with seasoning on both sides

Brown pork chops in a pan

Mix soup mix, soup, water and rice in a bowl and pour into a 9 x 13 casserole

Lay pork chops on top of rice mixture

Cover and bake for 1 hour

Check rice to see if it is done

Bake up to another ½ hou
Cooking Tips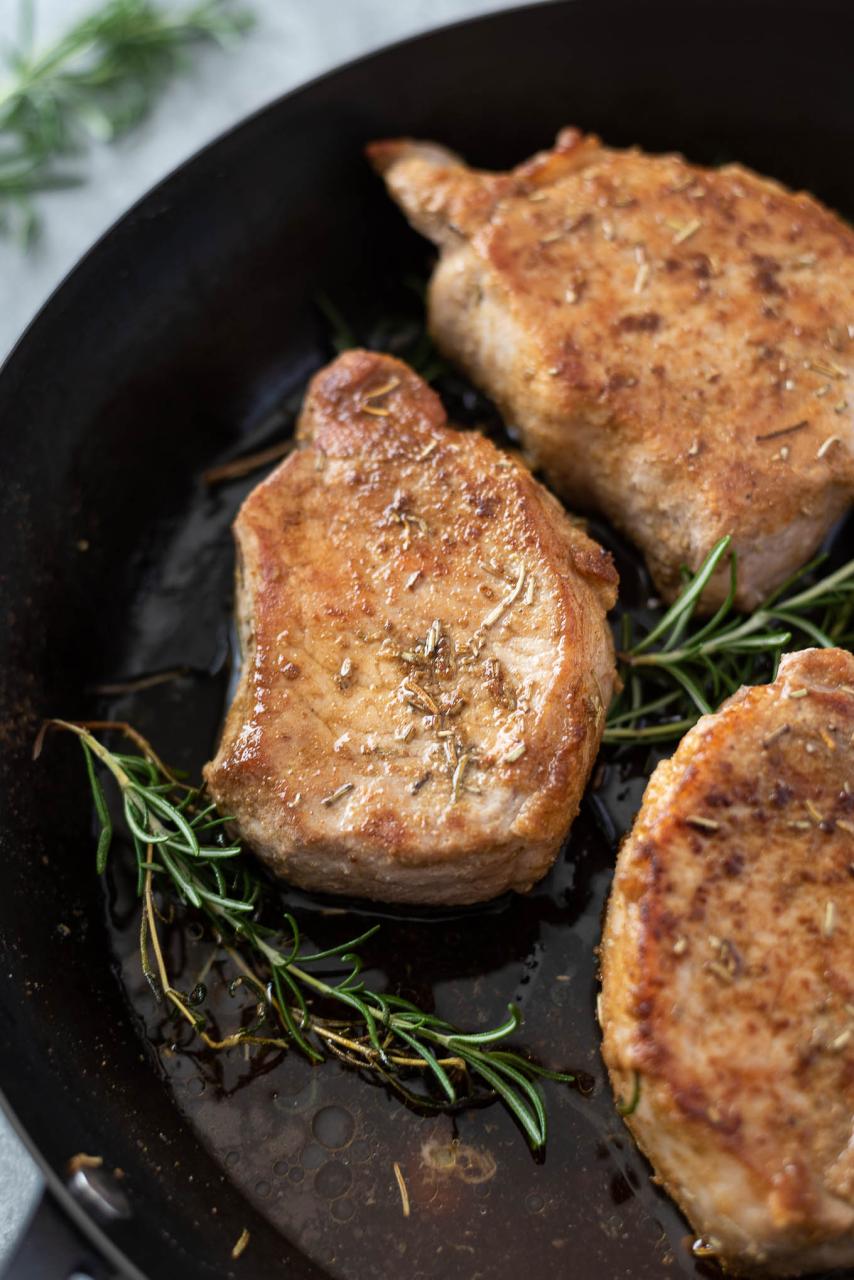 Now, before we dive into the details, here are some cooking tips that can really elevate your Pork Chop Bake:
Choosing the Right Cut: Always go for bone-in pork chops. They tend to be juicier and more flavorful than their boneless counterparts.
Marinating Matters: A good marinade can make all the difference. It not only tenderizes the meat but also infuses it with flavor.
Baking Temperature and Time: Remember, not all ovens are created equal. It's crucial to monitor your bake closely to ensure it doesn't dry out.
FAQs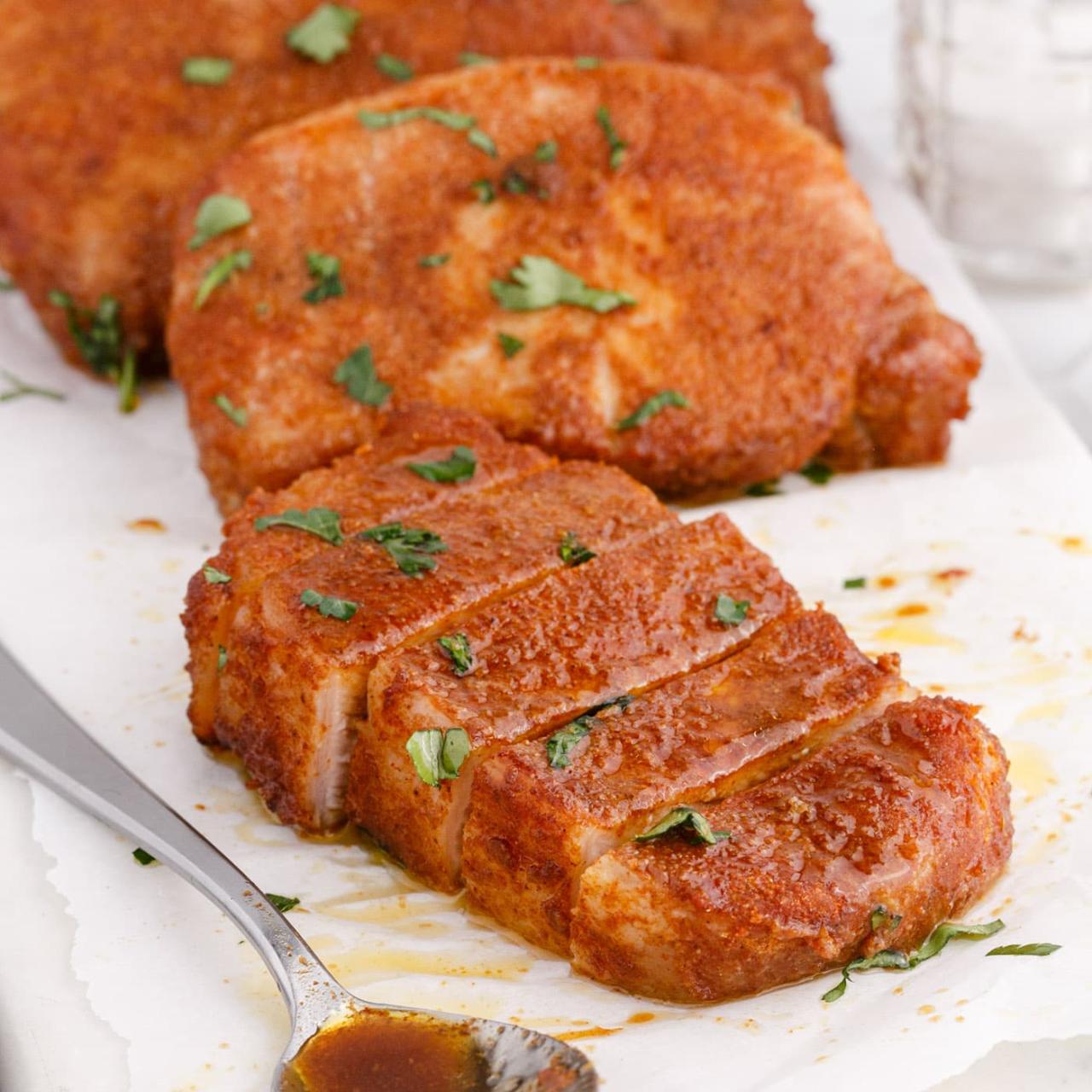 Alright, let's address some common questions about the Pork Chop Bake:
Can I use boneless pork chops? Yes, but remember, bone-in chops tend to be juicier.
What side dishes pair well with Pork Chop Bake? This dish pairs beautifully with a variety of sides, from mashed potatoes to steamed veggies.
Can I marinate the chops overnight? Absolutely! The longer they marinate, the better the flavor.
Servign Suggestions
When it comes to serving your Pork Chop Bake, presentation is key. I like to serve mine on a rustic wooden board, garnished with fresh herbs. The chops look simply mouth-watering nestled next
Now, here's where you can get creative. Why not try serving your Pork Chop Bake with some caramelized onions for an extra layer of flavor? Or how about a tangy apple sauce to cut through the richness of the meat? The possibilities are endless!
Conclusion
In conclusion, the Pork Chop Bake is not just a dish, it's an experience. It's the kind of meal that warms you from the inside out, leaving you satiated yet craving more. And with these handy tips and suggestions, you're well on your way to creating a Pork Chop Bake that's truly a cut above the rest. So go ahead, don your apron, and let the magic unfold!
Remember, cooking is all about experimenting and having fun. So don't be afraid to put your own spin on this classic dish. Happy cooking, fellow foodies!
Postscript: Do you have any unique twists to the Pork Chop Bake? Any secret ingredient that takes it to the next level? I'd love to hear about it!