In honor of Cinco de Mayo I made Mexican rice and enchiladas. This Mexican rice is just like you get in the restaurant. It's fluffy and not sticky, due to rinsing the rice and sauteing it before baking it in the oven. I originally got this recipe off of Recipe Zaar many years ago. The site has gone through a couple more changes over the years to Food.com and now Genius Kitchen. Here is a link to the original recipe Mexican Rice Genius Kitchen. This is by far the best home made Mexican rice that I have tried. But in full disclosure rice is not one of my favorite things to make. This recipe make a bunch, but it freezes really well. My daughter will eat just a bowl of the rice for dinner, but she's not much of a meat eater.
Mexican Rice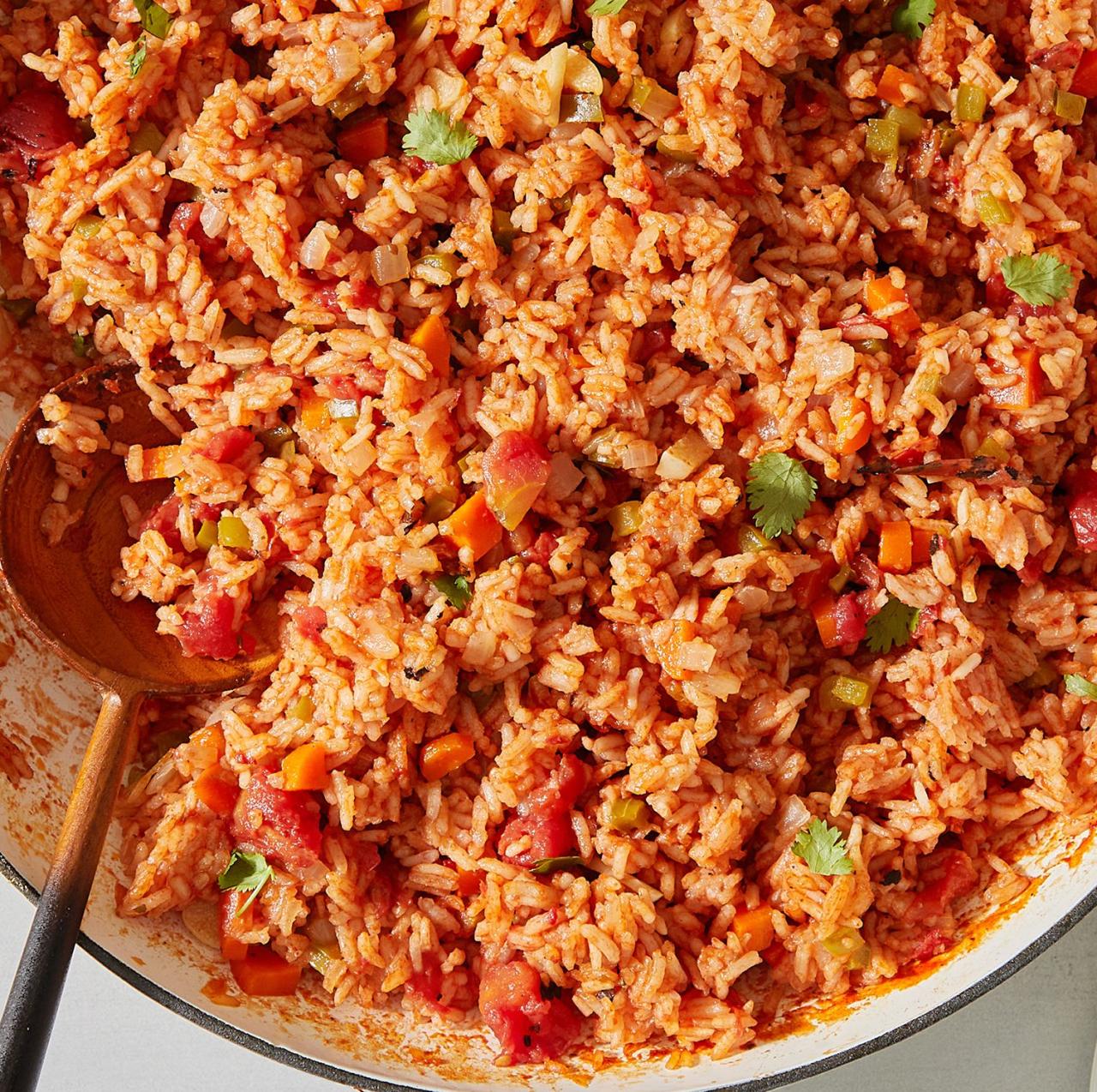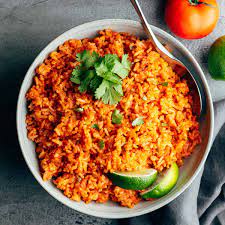 Mexican Rice
Experience the magic of homemade Mexican Rice with our easy-to-follow recipe. Packed with robust flavors and enticing aromas, this dish is sure to transport you straight to the heart of Mexico. If you enjoyed this culinary journey, don't forget to share the recipe with your loved ones and subscribe to our blog for more delicious adventures.
Ingredients
1/2 

cup

clinatro

4

cloves

garlic

2-3 

jalapeno

1

diced

carrot

12

oz  tomatoes or tomato sauce

1

white onion

2

cup

chicken broth

1

tbsp

tomato paste

2

cup

long grain rice

1/2

tsp

salt

1/3

cup

canola oil

lime and cilantro for garnish
Instructions
Process the tomatoes and onion in a food processor until pureed. Measure out 2 cups and discard the rest.

Remove ribs and seeds from jalapeno and dice finely. Dice up carrot and garlic.

Place rice in a strainer and rinse under running water until the water runs clear about 1½ minutes. Lay out to dry on a dish towel.

Heat oil in a heavy bottomed oven safe pot with a tight fitting lid, on medium heat. Drop a couple rice grains in the oil to see if they sizzle. If they do, the oil is ready and you can add the rest of the rice. Fry stirring for about 5-6 minutes until the rice is toasty. Be careful not to burn the rice.

Reduce heat to medium and add the garlic, jalapeno and carrots. Cook until fragrant.

Stir in broth, pureed tomato and onion mixture, tomato paste and salt. Increase heat to medium high and bring to a boil.

Cover pan and transfer to the oven to bake until liquid is absorbed and rice is tender, 30 - 35 minutes. Stir well after 15 minutes.

Once the rice is done baking stir in cilantro.

Leftovers can be frozen for later.
Notes
Note: For the best results, rinse your rice under cold water until the water runs clear. This removes the starch and helps the grains to remain separated, giving your Mexican Rice its signature fluffy texture.
Note: You can adjust the level of spiciness to suit your preference. The traditional recipe has a bit of a kick, but feel free to dial it down if you're serving this to kids or anyone who prefers milder flavors.
Note: The secret to perfect Mexican Rice lies in its authentic ingredients. Using fresh tomatoes, onions, and peppers will significantly enhance the flavors, bringing out the true essence of this delightful dish.
Cooking Tips for Mexican Rice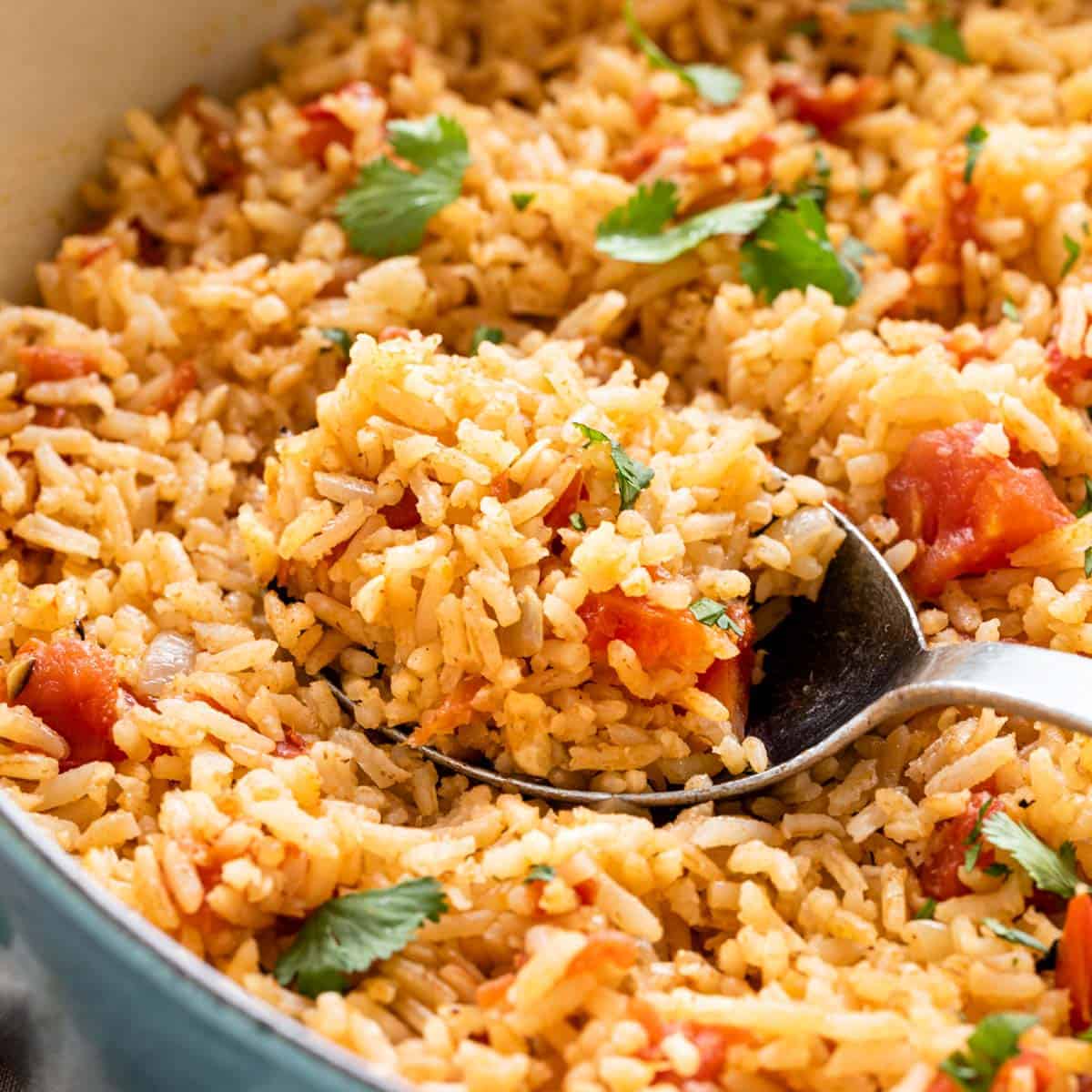 Rinse Your Rice: This might seem like a small step, but it makes a big difference. Rinsing the rice removes excess starch and prevents the grains from sticking together. You'll end up with fluffy, separate grains every time.
Use Fresh Ingredients: The secret to any great dish is using fresh ingredients. For Mexican Rice, this means fresh tomatoes, onions, and peppers. These ingredients will give your rice a vibrant flavor that canned or dried alternatives just can't match.
Don't Rush the Cooking Process: It's tempting to crank up the heat to get dinner on the table faster, but resist the urge. Cooking the rice slowly allows the flavors to develop fully and ensures the grains are cooked evenly.
Serving Suggestions for Mexican Rice
Complementary Sides: Mexican Rice is a hearty dish that pairs well with lighter sides. Consider serving it with a fresh salad, grilled vegetables, or black beans.
Garnishes: A sprinkle of fresh cilantro or a squeeze of lime juice can elevate your Mexican Rice to new heights. These simple garnishes add a burst of freshness that balances out the rich flavors of the rice.
Beverages: A cold beer or a glass of white wine pairs beautifully with Mexican Rice. If you prefer non-alcoholic options, try a refreshing agua fresca or a tangy hibiscus tea.
Frequently Asked Questions about Mexican Rice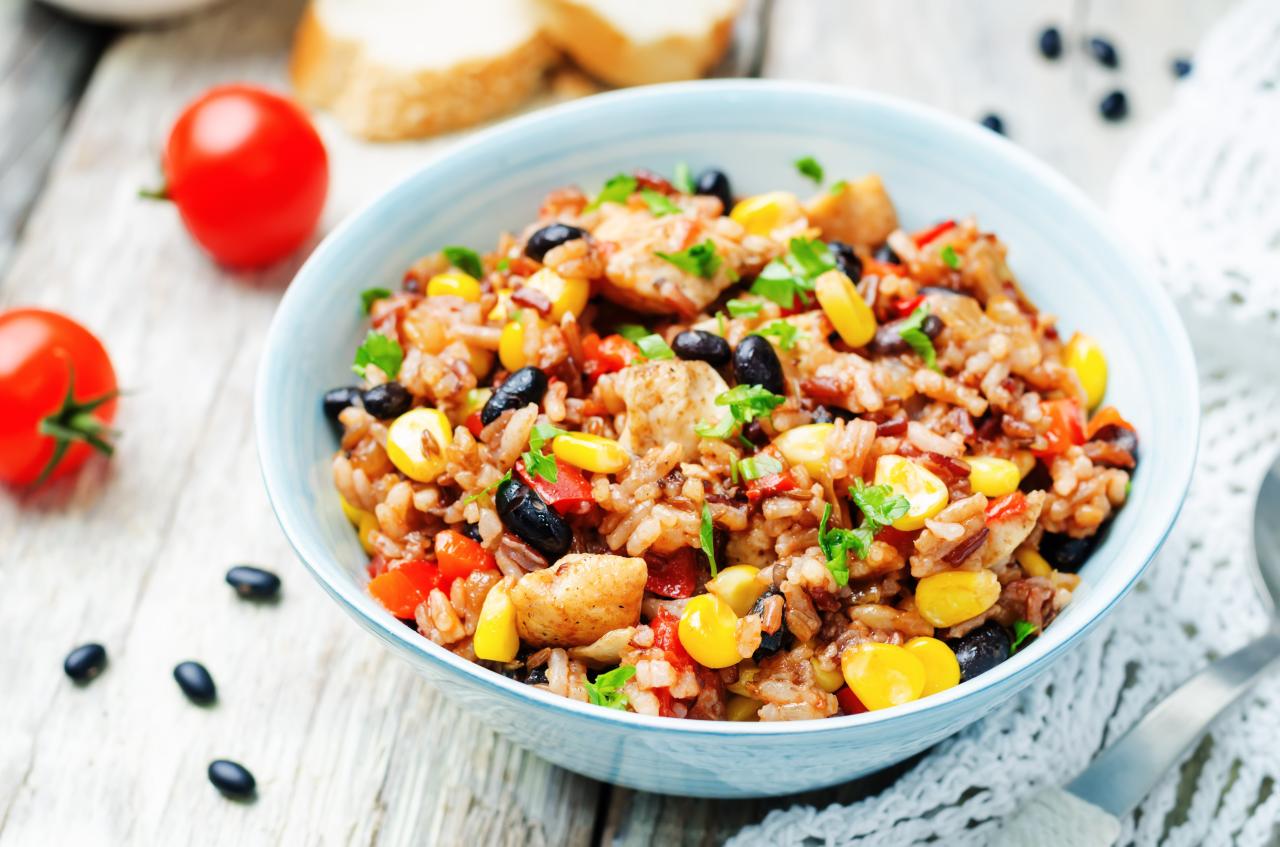 How Can I Store Leftover Mexican Rice? Leftover Mexican Rice can be stored in an airtight container in the refrigerator for up to 5 days. To reheat, add a splash of water or broth to prevent the rice from drying out.
Can I Make Mexican Rice in Advance? Yes, you can prepare Mexican Rice a day in advance. Just reheat it on the stove or in the microwave before serving.
What Can I Do with Leftover Mexican Rice? Leftover Mexican Rice can be used in a variety of dishes. Try adding it to burritos, soups, or salads for a flavorful twist.
Can I Use Brown Rice Instead of White Rice? Yes, you can use brown rice, but keep in mind that it will take longer to cook and may require more liquid.
Is Mexican Rice Spicy? Traditional Mexican Rice has a bit of a kick, but you can adjust the level of spiciness to suit your taste.
Dive into the heart of Mexico with our savory Mexican Rice recipe. Experience authentic flavors in every bite!