After last week with Thanksgiving I needed to do some lunch prep to keep me from running to the gas station for lunch. This teriyaki chicken is loaded with veggies and chicken breasts on a bed of rice, and hopefully will offset all the pie I've eaten in the last four days. I used red and yellow peppers, onions and carrots, but you can use whatever you like. I found this recipe from one of those awesome Tasty videos, you can find the original recipe here: Chicken and Veggie Teriyaki Stir-Fry Bowl. Most of these lunch prep meals say they are four servings, but I have found that if I do four servings I am starving before the work day is over, so I usually make it into three larger meals. Also, I don't always get four meals eaten up in a week and I hate to throw it away. If it's something only I like then I have to eat all four of the meals. I also bought some yogurt and granola for breakfast, time to get back on the healthy wagon before Christmas.
This week is crazy busy too! We have the football banquet and I have to go to the cities overnight mid-week, so it's nice to have a few meals prepped in the fridge for me or the rest of my family to just heat up when they come home. With these in the fridge you can just microwave for a couple minutes and have a hot healthy meal in no time. Now if only I could get myself to go to the gym, ugh! These dark long Minnesota nights are a killer on my motivation. All I want to do is come home, pour a glass of wine and curl up on the couch til morning 🙁 baby steps I guess.
I hope you give this super easy recipe a try!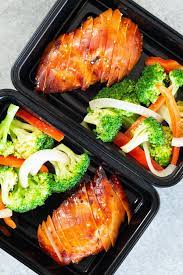 TERIYAKI CHICKEN LUNCH PREP
Ingredients
3

boneless skinless chicken breasts

1

tsp

crushed garlic

½

c

soy sauce

⅓

c

honey

1½

T

sesame seeds

1

onion

sliced

2

small bell peppers sliced

any color

2

carrots peeled and sliced

green onions

3

c.

cooked rice
Instructions
Cut the chicken in to cubes and saute over medium high heat until almost done.

Reduce heat to medium and add the garlic cook 1-2 minutes

Add soy sauce, honey and 1 T sesame seeds and stir until sauce thickens

Remove chicken from the pan, leave the sauce, and add the veggies to the pan

Cover and cook until veggies are cooked through

Remove cover and let sauce thicken

Add chicken back to the mixture

Put one cup of rice into 3 storage containers

Divide chicken and veggies into the containers and garnish with green onion and remaining ½ T sesame seeds
Cooking Tips for an Unforgettable Teriyaki Chicken Lunch Prep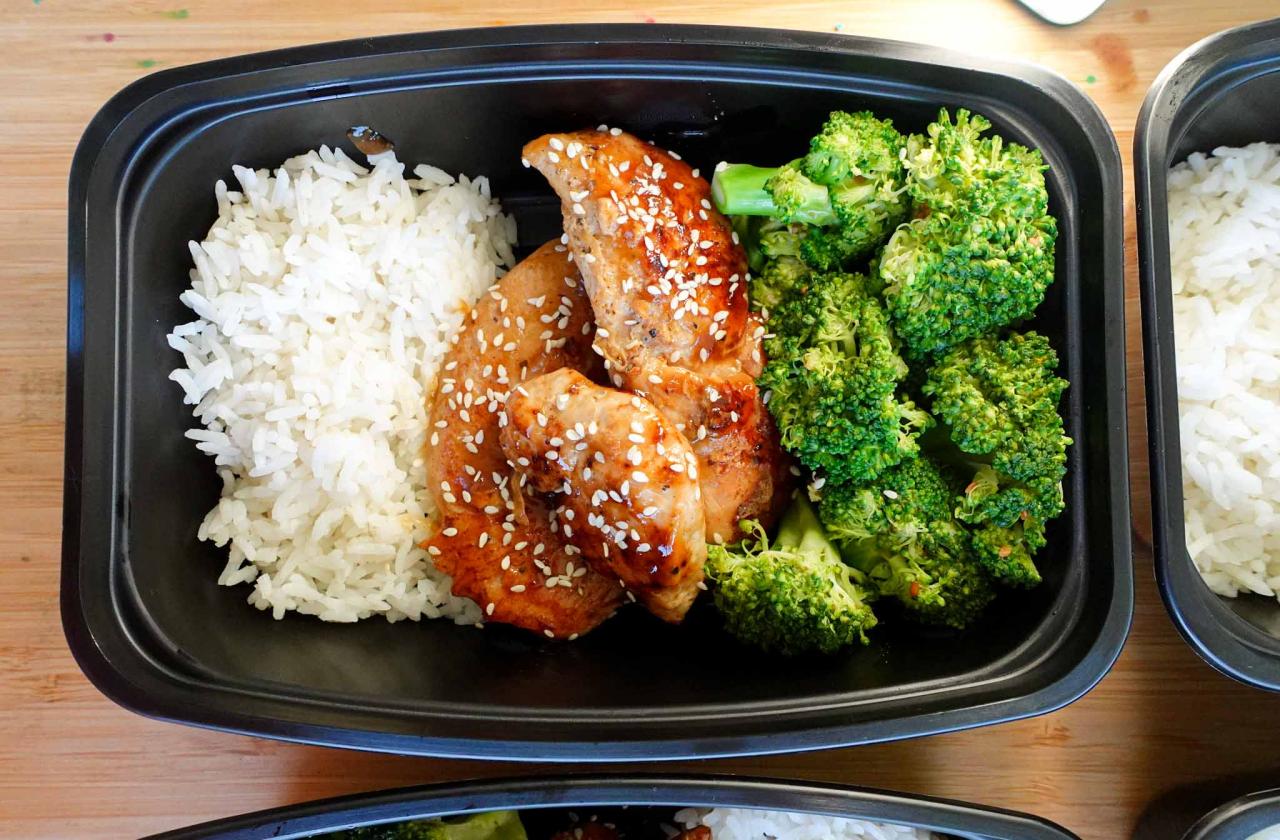 While I won't be sharing the recipe today (I know you've got that part down!), I do want to share some tips that can make your Teriyaki Chicken Lunch Prep even more delightful.
Chicken Choices: Opt for boneless, skinless chicken thighs. They are juicier and more flavorful than chicken breasts, and they hold up well to the strong flavors of the teriyaki sauce.
Sauce Selection: Homemade teriyaki sauce is always the best choice. It allows you to control the sweetness and saltiness according to your preference. Plus, it's free from preservatives and additives!
Veggie Variations: Don't limit yourself to the usual suspects like broccoli and bell peppers. Feel free to experiment with other veggies like snap peas, carrots, or even baby corn for a fun twist.
FAQs about Teriyaki Chicken Lunch Prep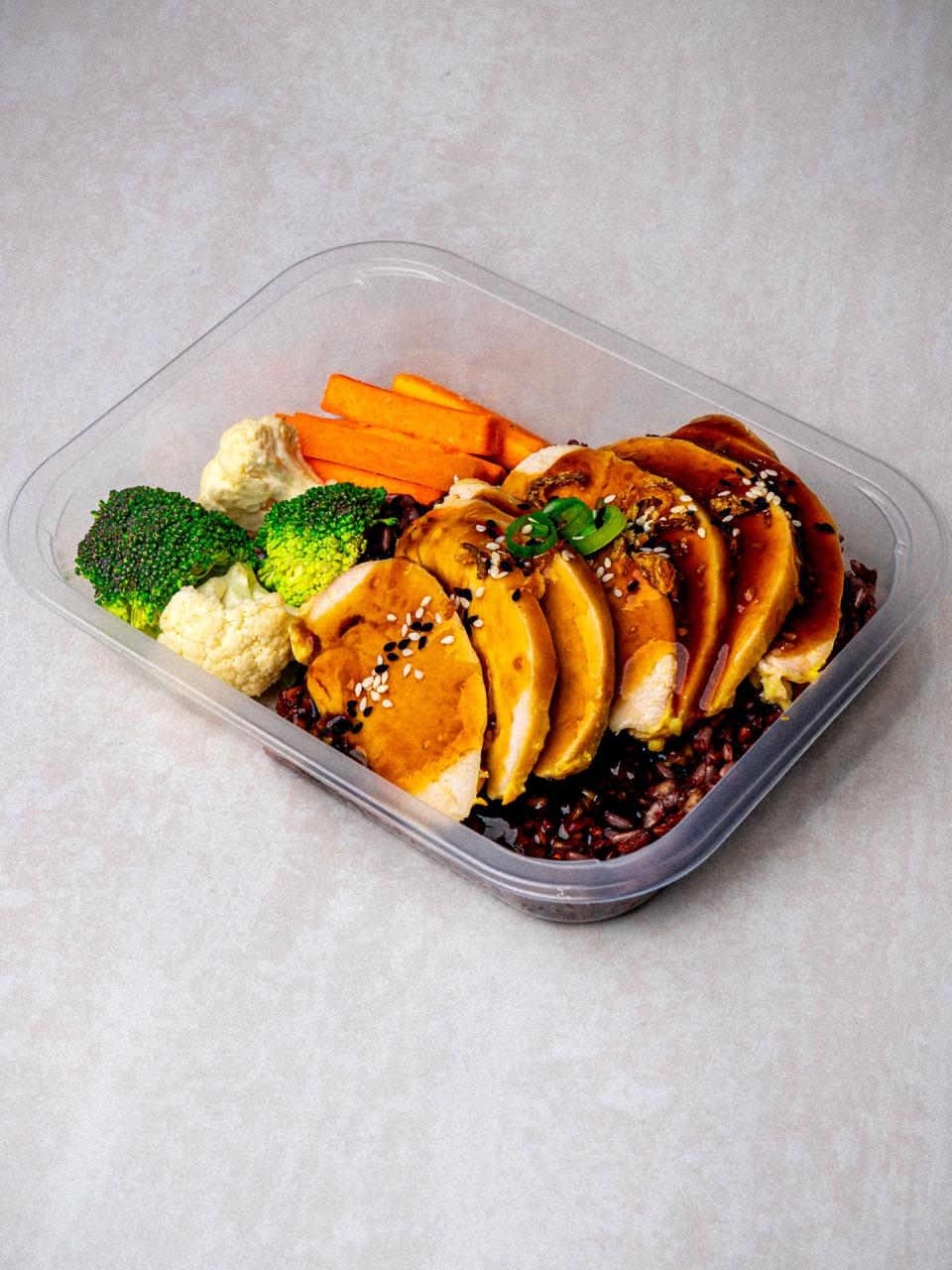 Over time, I've received several questions about this dish. So, let's address some of the most common ones.
Q1: Can I freeze the prepared meals?
Yes, you can! Teriyaki Chicken Lunch Prep freezes well. Just make sure to store it in airtight containers to maintain freshness.
Q2: What can I use instead of chicken?
If you're not a fan of chicken, you can substitute it with tofu or shrimp. Just adjust the cooking time accordingly.
Q3: Can I add some heat to the dish?
Absolutely! Feel free to add some chili flakes or sriracha to the teriyaki sauce for an extra kick.
Serving Your Teriyaki Chicken Lunch Prep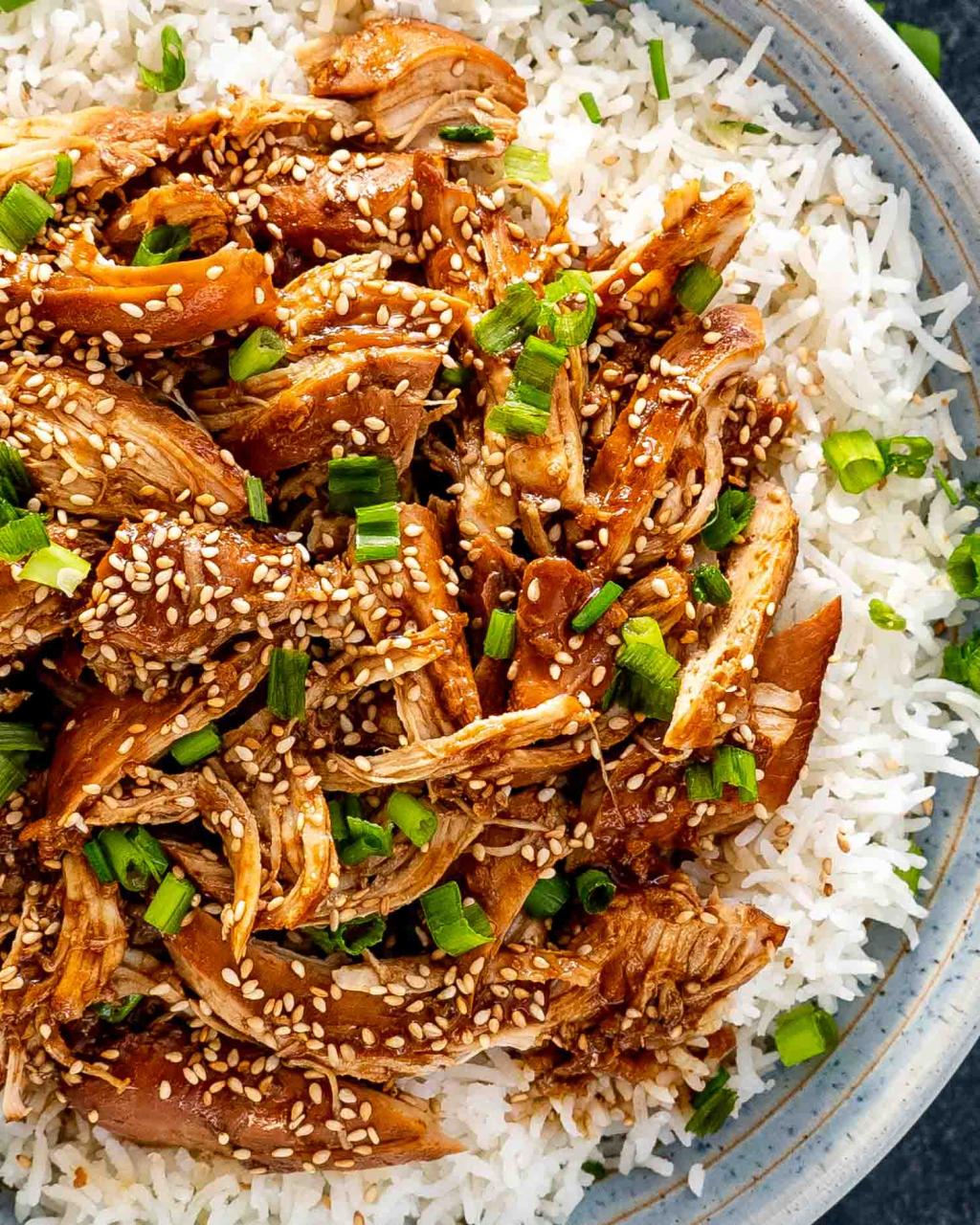 When it comes to serving your Teriyaki Chicken Lunch Prep, simplicity is key. The dish is already packed with flavors, so you don't need much else. However, pairing it with a bowl of steamed jasmine rice or quinoa can make it even more satisfying.
For a refreshing touch, consider adding a side of pickled cucumber or radish. Their tanginess will balance out the sweetness of the teriyaki sauce beautifully.
And there you have it – a peek into my world of Teriyaki Chicken Lunch Prep. Whether you're a meal prep pro or just starting out, I hope these tips, answers, and serving ideas inspire you to create a lunch that's both delicious and practical.
So, why wait? Get started on your Teriyaki Chicken Lunch Prep adventure today. Happy cooking!