My son wanted ribs for his pre birthday dinner so his wish is my command. I found this recipe for easy oven baked ribs, because I do spoil him as much as I can, but I wasn't firing up the grill lol! I do have limits! These were so good and easy. They take a little time to make but low and slow is good for ribs. They came out tender and juicy and totally delicious. I made a homemade rub but you could use whatever rub you like. There's a ton of different ones at the store. I also used Sweet Baby Ray's BBQ sauce but again you could use whatever is your favorite or make a homemade bbq sauce. You can totally adapt this to your liking. I found this recipe from A Food Lover's Kitchen and you can find the original recipe here: Easy Oven Baked Ribs
Once the ribs are fully cooked, coat them with bbq sauce and put under the broiler to caramelize the sauce and make it good and sticky. But watch it very carefully! The sauce can burn very quickly and ruin the ribs. DO NOT WALK AWAY and think you will remember! I have learned this the hard way many many times to the detriment of my poor family and dog who has had to listen to the smoke detector going off.
These are so good and easy if you like ribs but don't want to fuss with the grill this is a great recipe to try!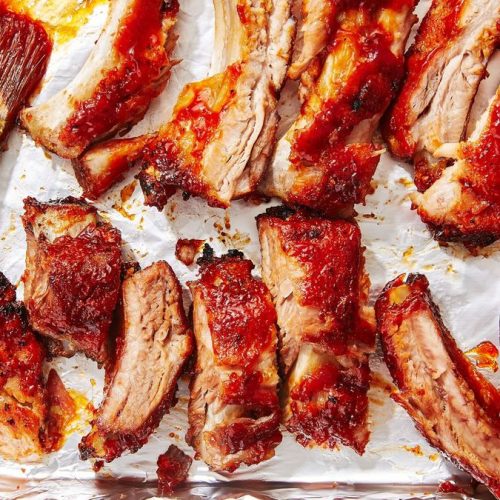 Oven Baked Ribs
Equipment
1 oven

1 paper towel

1 baking sheet
Ingredients
1

rack baby back ribs

2

or more dry rub

don't skimp on the rub

1/2to 1

cup

bbq sauce
Instructions
Preheat oven to 275 degrees

Rinse ribs and dry with a paper towel, remove membrane from the back of the ribs if you like.

Coat ribs liberally with dry rub

Wrap ribs in foil and place on a baking sheet, make sure the foil is sealed tightly

Cook for two hours and check to see if the ribs pull easily from the bone. If the don't cook an additional 30 minutes and try again.

Peel back foil and discard juices. Coat ribs with barbeque sauce

Set oven to broil. When broiler is hot place the baking sheet under the broiler for 3-5 minutes. Repeat with an additional layer of bbq sauce and serve hot.
Serving Suggestions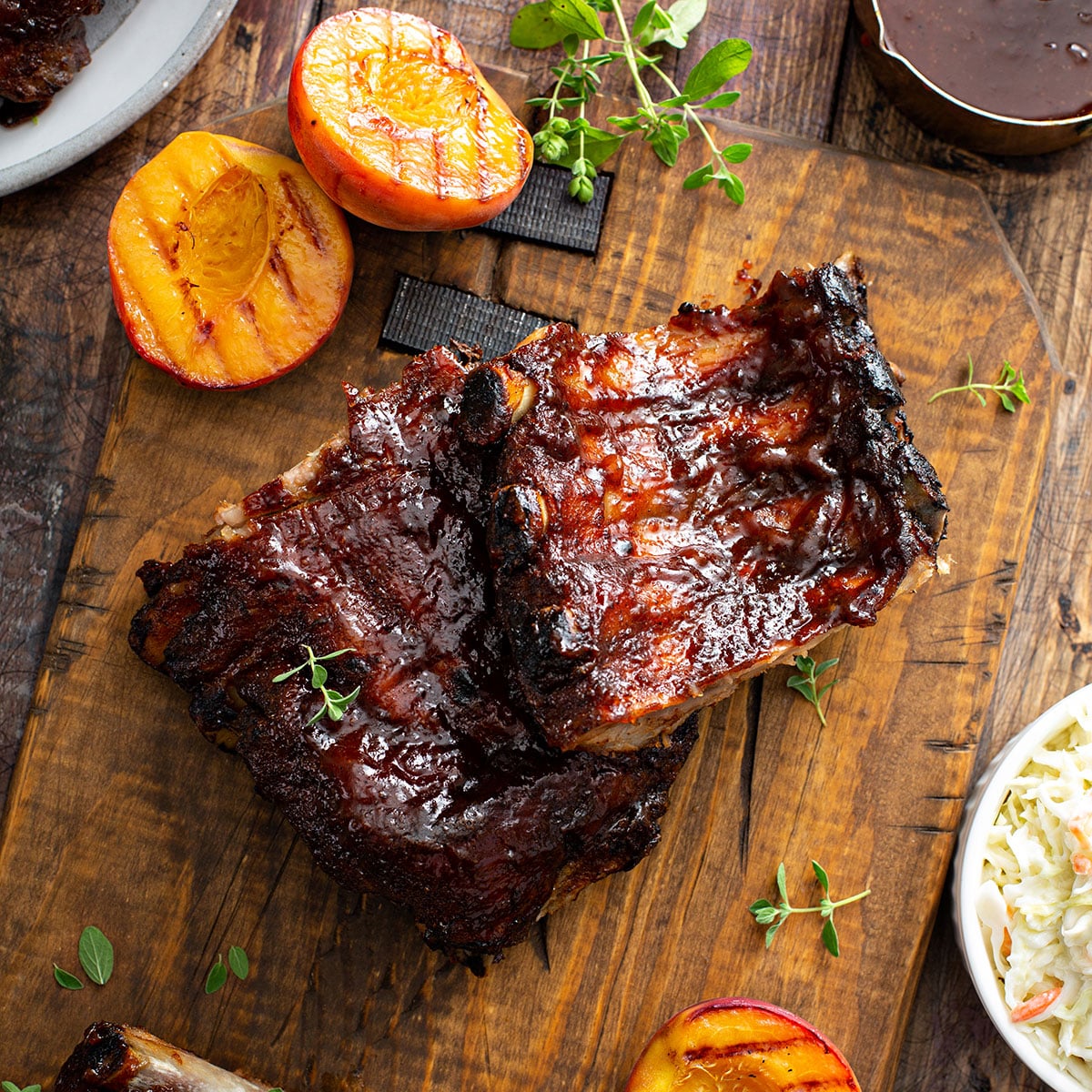 A great dish is more than just its primary component. It's about the harmony between the main course and its accompanying elements. When serving oven baked ribs, I love to pair them with some vibrant coleslaw, or maybe a fresh, crunchy salad. The crispness and freshness of these sides contrast beautifully with the richness of the ribs, creating a balanced and complete meal.
For a heartier option, serving your ribs with buttery mashed potatoes or warm cornbread can be a game-changer. The key is to experiment and find your perfect combination. After all, isn't that what makes cooking so exciting?
Cooking Tips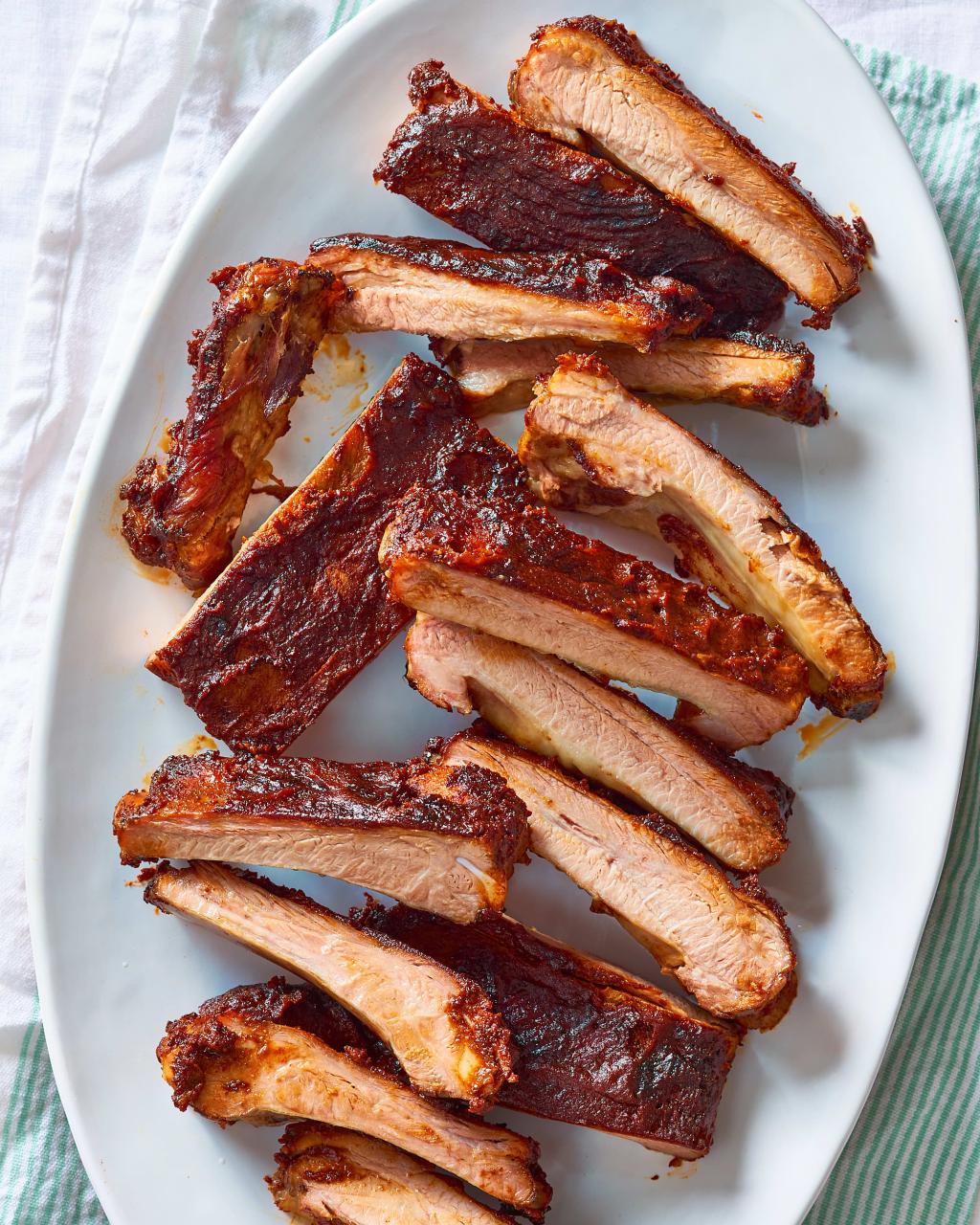 Getting the perfect oven baked ribs may seem daunting, but don't worry, I've got you covered with some handy tips. First off, always remember to remove the membrane from the back of the ribs. It might seem insignificant, but this step ensures that your ribs are as tender and flavorful as possible.
Next, marinating is crucial. Giving your ribs ample time to soak up all the flavors will make a world of difference. And finally, don't rush the cooking process. Slow and steady wins the race when it comes to oven baked ribs. Let them cook gently, so the meat can become beautifully tender and infused with flavor.
FAQs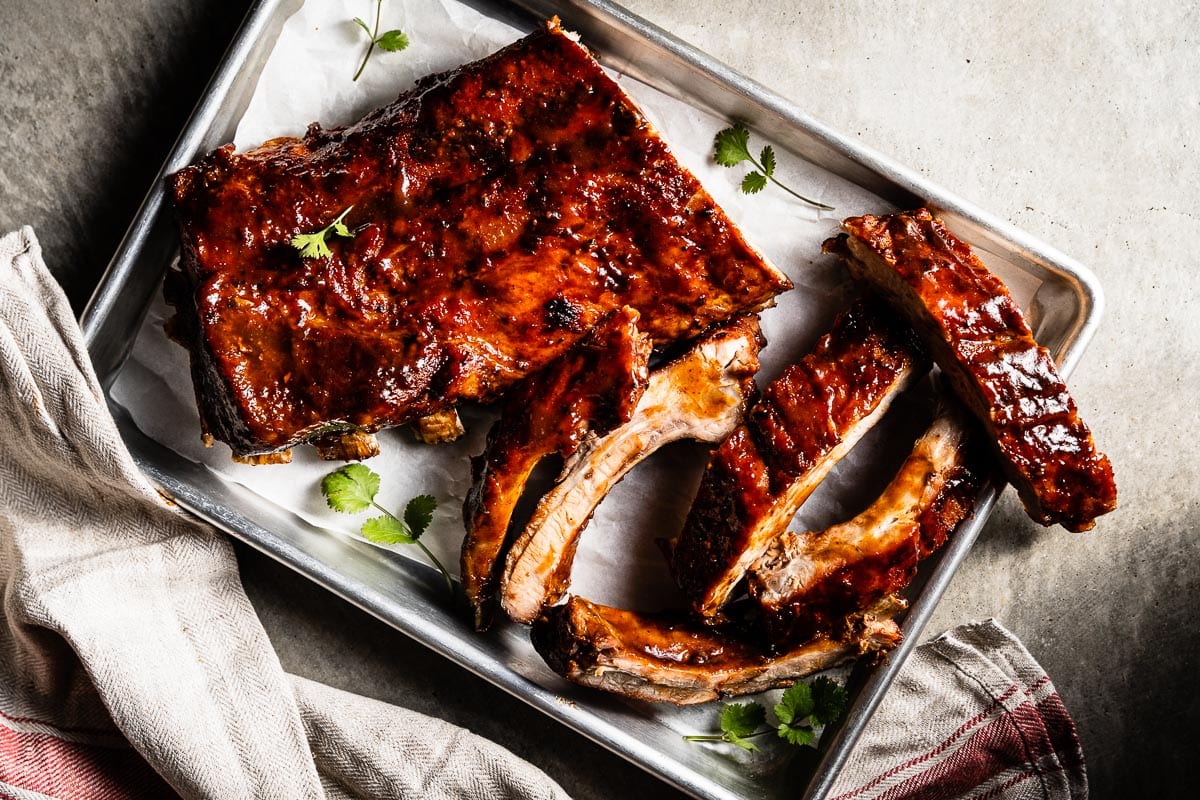 Over the years, I've received numerous questions about making oven baked ribs. Here are some common ones:
Q: What temperature should I bake my ribs at? A: A lower temperature, like 275°F (135°C), works best. It allows the ribs to cook slowly, resulting in super tender meat.
Q: How long should I marinate the ribs? A: Overnight is ideal. But if you're short on time, a minimum of two hours should do the trick.
Q: Can I use any type of ribs? A: Absolutely! While baby back ribs are a popular choice, feel free to experiment with St. Louis style or spare ribs.
There's something profoundly comforting about a plate of oven baked ribs. Whether it's a family dinner or a quiet evening by yourself, this dish has a way of making any meal feel special. So, put on your apron, preheat your oven, and let's bring some rib-tastic magic into your kitchen!