Meal Prep Monday today. Starting the new year off on a little healthier side. It is much easier to eat healthy if you have a little time to prepare your meals for the week in advance. Most meal prep meals will last 4 to 5 day in the refrigerator.
Between the holidays and year end coming at work, life has been crazy busy lately so of course I haven't been eating the best. Throw in being sick for a couple weeks and it's just been a mess around here. Time to do some planning and get it together. This is my effort to meal plan better and blog more so hopefully both my new year's wishes will come true!
Because of my lack of time lately this meal prep is nothing fancy but thought I might share it anyway because it may inspire you to try some different seasonings and sauces. The Arizona Olive Oil Co. oil was bought a while back, not knowing what I would use it for and the Thai Sweet Chili balsamic vinaigrette was received for a Christmas gift.
The chicken was marinated in the vinaigrette and a little of the olive oil overnight. Also, the olive oil was used on the broccoli when I roasted it. It adds so much flavor to bland chicken and broccoli! They have many different varieties of flavored oil but I usually like things spicy. This meal prep was completed with some basmati rice that was made in my Pampered Chef rice cooker, it makes the best rice! There are only two because it is a short week. Usually I eat at my mom and dads two days a week so this should cover me.
Meal Prep Monday Recipe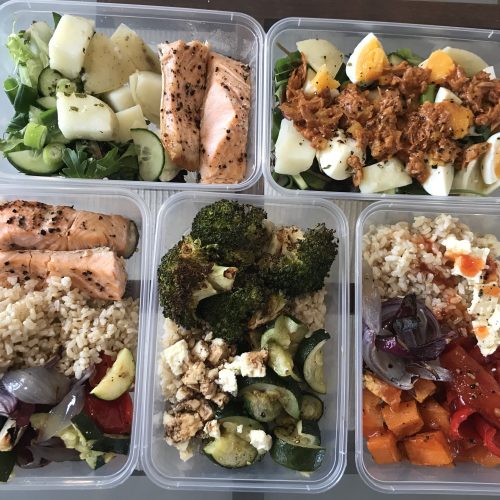 MEAL PREP MONDAY
Just tried our Meal Prep Monday approach? We'd love to hear about your experience! Share your meal prep journey and photos with us, and don't forget to tag us on social media. Loved this guide? Subscribe to our blog for more efficient cooking tips and delicious recipes delivered straight to your inbox!
Equipment
1 oven

1 sheet pan

2 containers 
Ingredients
2

boneless skinless chicken breasts

1/2

c thai sweet chili vinaigrette

4

Chili garlic olive oil

1

bunch of broccoli

2

cups cooked rice
Instructions
Marinate the chicken in ½ c of vinaigrette and 2 T of the chili oil 4 hours or overnight.

Put the chicken on one side of a sheet pan

Put the broccoli in the other side of the sheet pan and drizzle with the remaining 2T of olive oil and mix to combine. Sprinkle with salt and pepper.

Roast in the oven for 10 to 15 minutes until the broccoli is slightly charred.

Divide into two storage containers with one cup of rice in each.

Should last in the refrigerator for up to 5 days.
Notes
Always plan your meals before you start prepping. Having a clear plan will make the process smoother and more efficient.
Use fresh ingredients for your meal prep. The quality of your ingredients will significantly affect the taste of your meals throughout the week.
Store your prepped meals properly to maintain their freshness and flavor. Invest in good-quality, airtight containers for the best results.
Serving Suggestions for Meal Prep Monday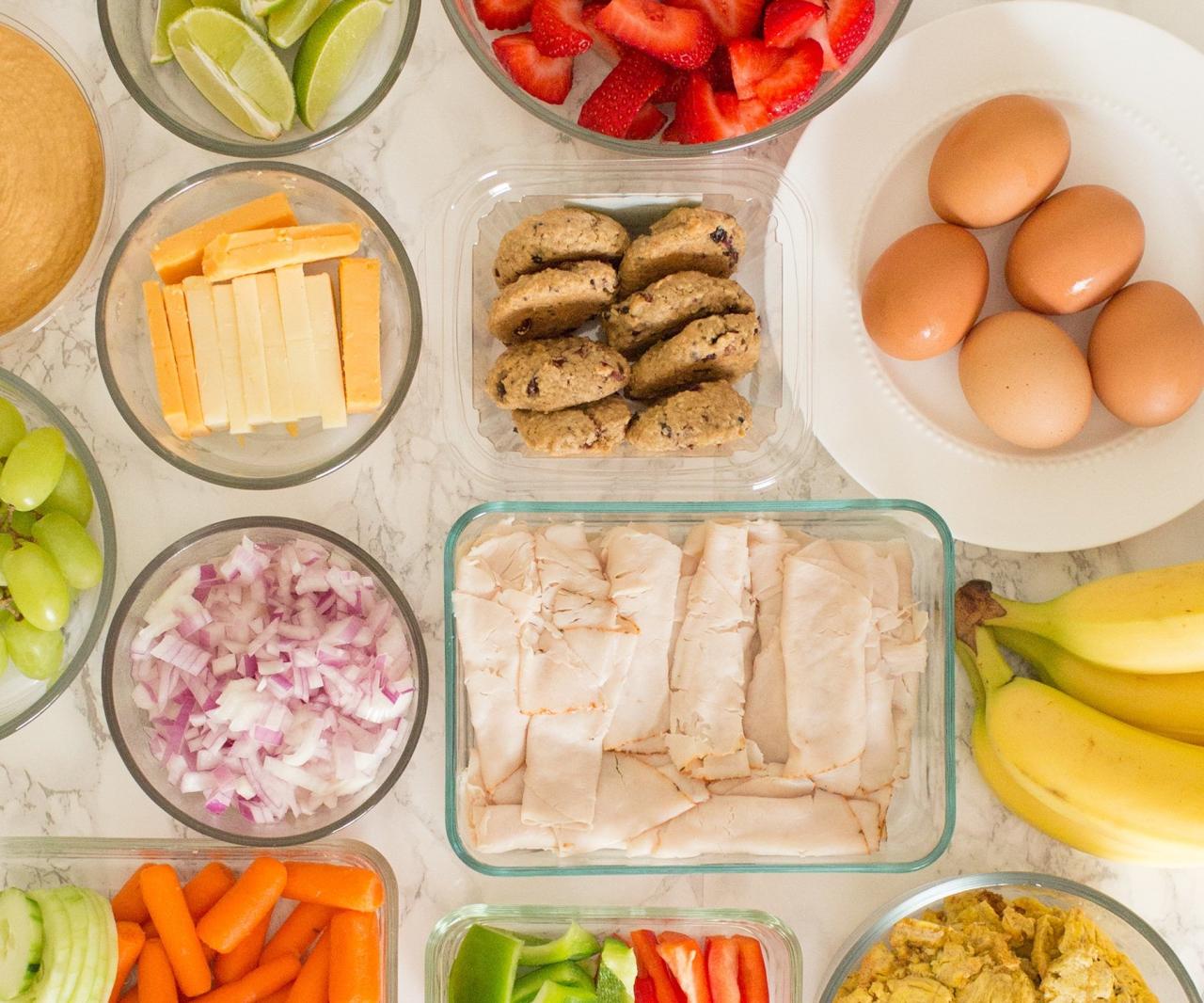 One of the great things about Meal Prep Monday is the flexibility it offers. Here are some serving suggestions to keep your meals exciting and delicious.
Mix and Match: If you've prepped a variety of proteins, grains, and veggies, you can mix and match them to create different meals throughout the week.
Change the Form: A stir-fry can become a filling for a wrap, or a salad can be turned into a grain bowl with the addition of some quinoa or rice.
Add Freshness: Keep some fresh herbs, greens, or other veggies on hand to add to your meals. This can help balance out the reheated meal prep food and add a burst of freshness.
Cooking Tips for Meal Prep Monday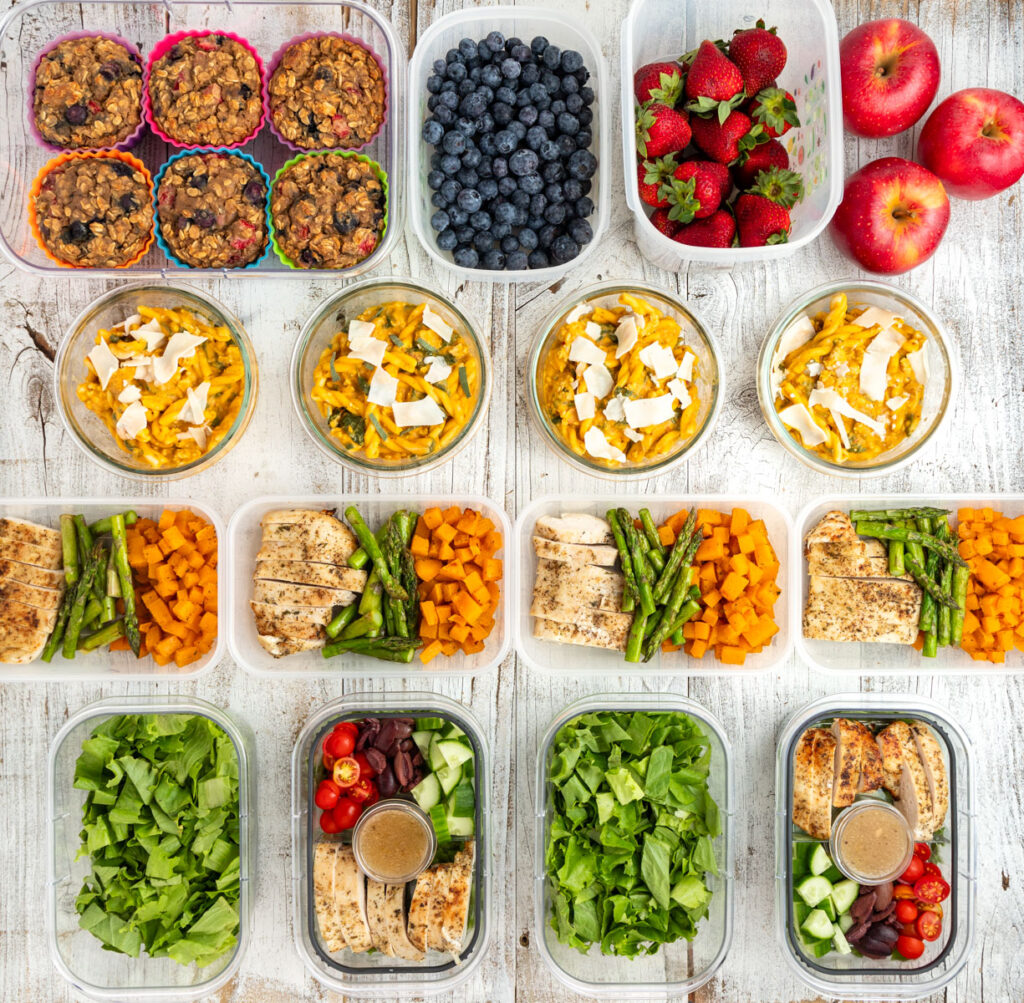 As an experienced chef and a seasoned meal prepper, I've picked up a few tips and tricks along the way. Here are some that I think will be particularly helpful for Meal Prep Monday.
Batch Cook: Make large quantities of versatile ingredients. Grains, proteins, and roasted vegetables can be used in different ways throughout the week.
Keep It Simple: Don't try to make a different meal for every day. Choose 2-3 recipes and rotate them throughout the week.
Avoid Repetition: Change up the sauces, spices, or sides to keep things interesting and avoid meal fatigue.
Frequently Asked Questions about Meal Prep Monday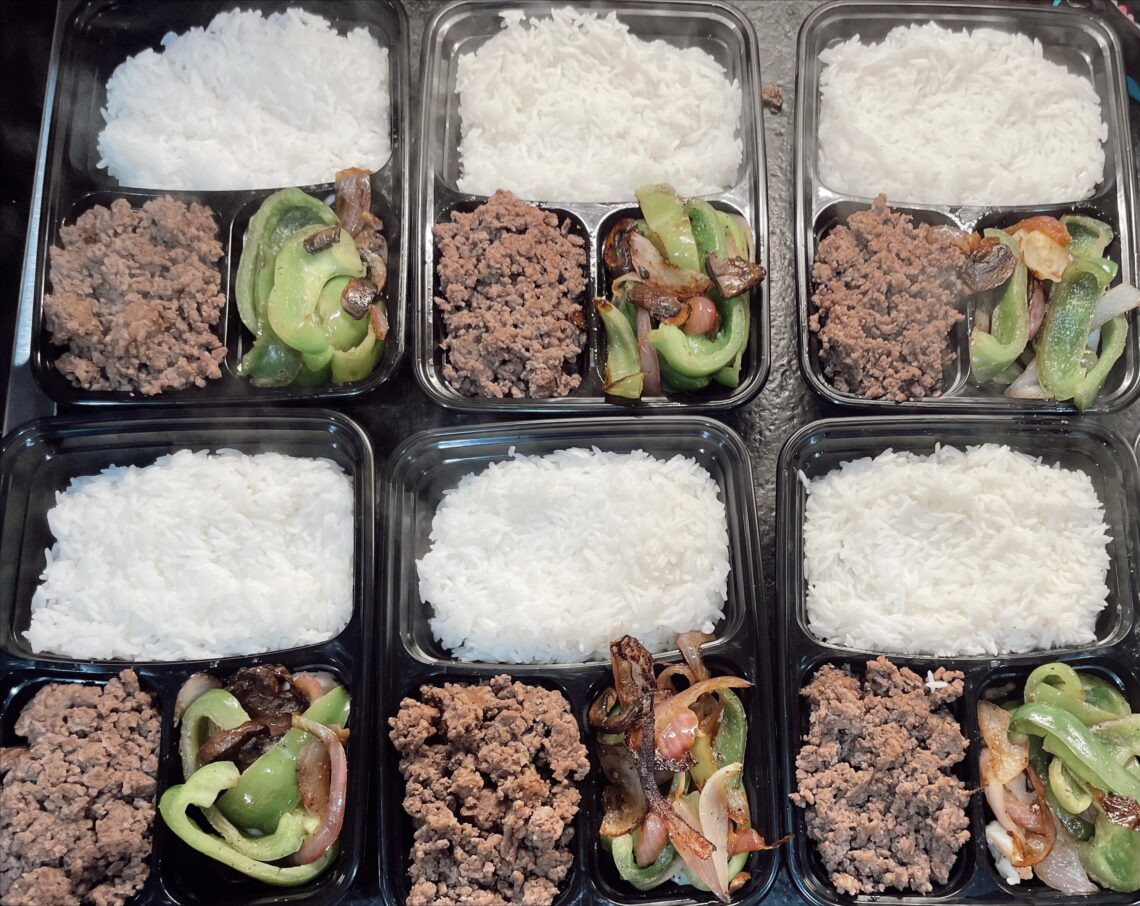 How do I start meal prepping?
Start by planning your meals for the week. Consider your schedule, choose recipes that you enjoy and that can be easily prepared in advance, and make a shopping list of all the ingredients you'll need.
Can I use frozen vegetables for meal prep?
Absolutely! Frozen vegetables are a great time-saver and they're just as nutritious as fresh ones. Just remember to account for a slightly shorter cooking time.
How long will my meal prepped food last?
Most meal prepped foods will last for 4-5 days in the refrigerator. If you're preparing meals for the whole week, consider freezing the meals for the later part of the week and defrosting them as needed.
What kind of containers should I use for meal prep?
I recommend using BPA-free plastic containers or glass containers. They should be airtight to keep your food fresh and ideally, they should be compartmentalized if you're storing different components of a meal together.
Do I have to cook all my meals on Monday?
Not at all! "Meal Prep Monday" is just a catchy name. You can choose any day of the week that works best for you for your meal prep day.
Revolutionize your cooking routine with our Meal Prep Monday guide. It's efficient, stress-free, and delicious. Try it today!