Chicken Spaetzle Soup is some comfort in a bowl that I have been making for years. Good ole Betty Crocker is my influence for this recipe. Alexa needed some food to bring back to school and Scott and Brett will be hungry when they get home from hunting in Montana, so this will be waiting for them in the refrigerator.
After a weekend of eating heavy Thanksgiving food (two times) it's nice to have something not full of cream, butter and french fried onions. This soup is great to freeze also. I usually do it in individual portions so you can just take one pack out of the fridge and heat it up. We are all so busy, it is rare that we get to sit down together for a family meal, so everything I cook has to be either freezable or reheatable.
Home made spaetzle are so easy and my favorite dumpling by far, although a good Bisquick dumpling brings back many memories of my childhood. My mom used to make chicken dumpling soup, which is similar to this recipe and added Bisquick dumplings. You could use pretty much any dumpling or noodle you like for this soup. There are no rules when it comes to soup. These little dumplings are really easy to push through a strainer also. They are an egg dumpling so they are a little dense and have a bite to them similar to an egg noodle, but look so rustic and unique in the bowl.
Chicken Spaetlze Soup is also great when you or your kids are sick. I make this a lot when my kids are not feeling well. The aroma that fills the house is enough to make you feel better! I hope you give it a try!
Chicken Spaetzle Soup Recipe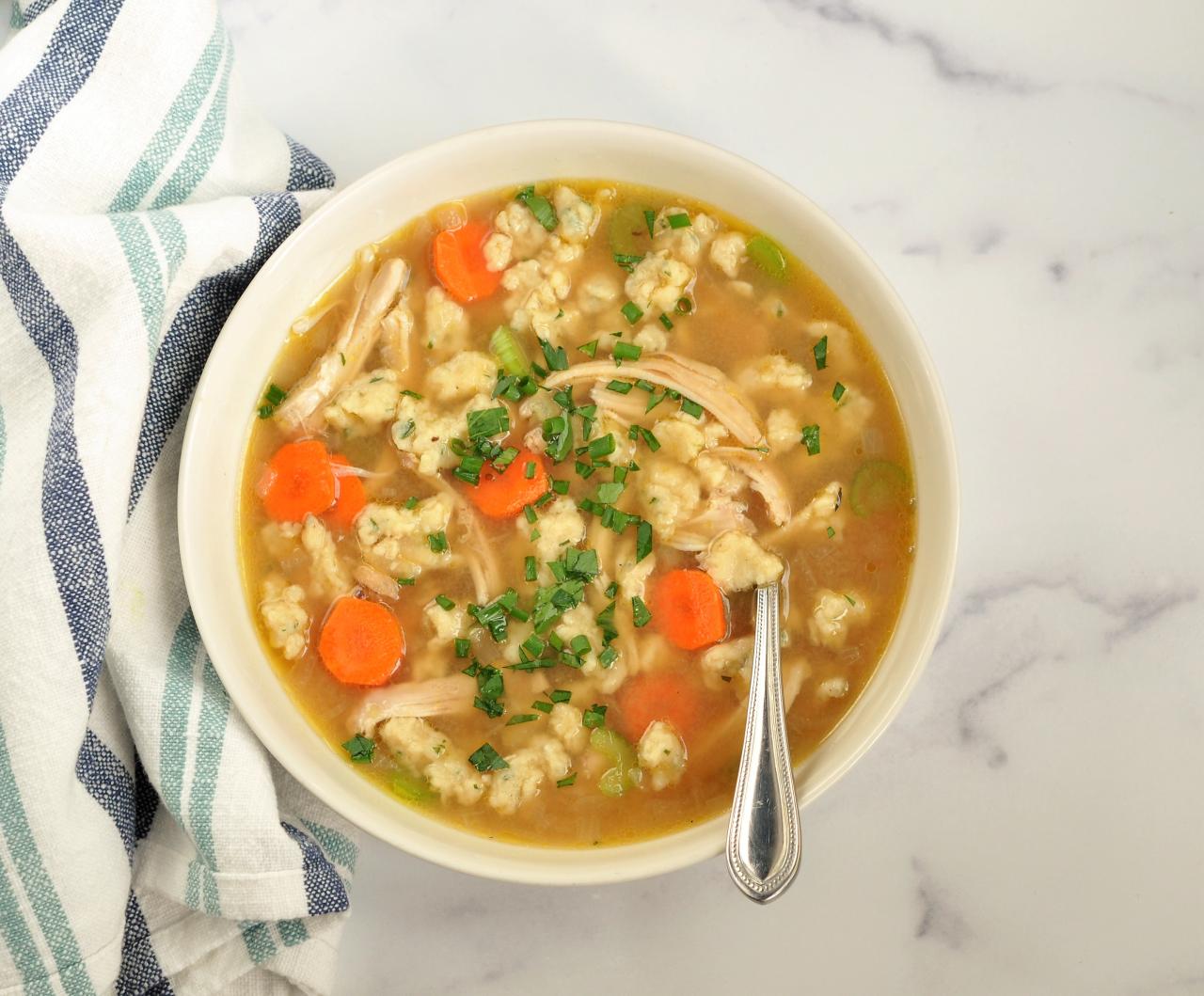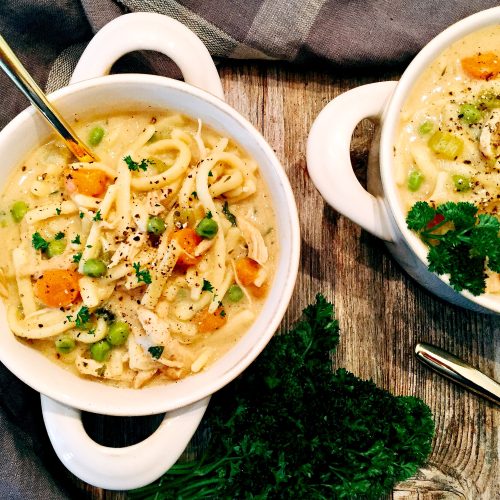 CHICKEN SPAETZLE SOUP
Ingredients
For the broth:

3-3½

lbs.

1 whole chicken

8

cups

water

enough to cover the chicken in the pot

1

tsp

salt

½

tsp

pepper

2

stalks celery cut up in large chunks

2

carrots peeled and cut in large chunks

1

small onion cut up

2-3

cloves

garlic smashed

2

bay leaves

For the Soup:

1

batch chicken broth above

3

cups

cooked chicken from above

2

carrots diced

2

stalks celery diced

2

cloves

garlic minced

1

can corn

peas, beans or whatever vegetable you like

2

T

chicken bouillon

1

batch Spaetzle below

For the Spaetzle:

2

eggs beaten

¼

cup

milk or water

1

c

all purpose flour

¼

tsp

salt

pepper
Instructions
For the broth:

Put the chicken in a stock pot and add water

Add cut up celery, onions, carrots, garlic, salt, pepper, bay leaves to the pot

Bring to a boil and reduce heat, simmer 45 min-1 hr.

Remove the chicken and debone

Strain the broth and return to the stock pot, be sure and press the vegetables so all the juice gets into the broth.

For the soup:

Add diced carrots, celery and garlic to the pot and simmer until cooked

Bring the soup back to a low boil and add the spaetzle to the soup, pressing through a strainer with large holes

Add the chicken, bouillon and corn to the soup and cook for about 10 min

For the spaetzle

Mix the eggs, milk, flour, salt and pepper

Batter will be thick

Press batter through a strainer into the soup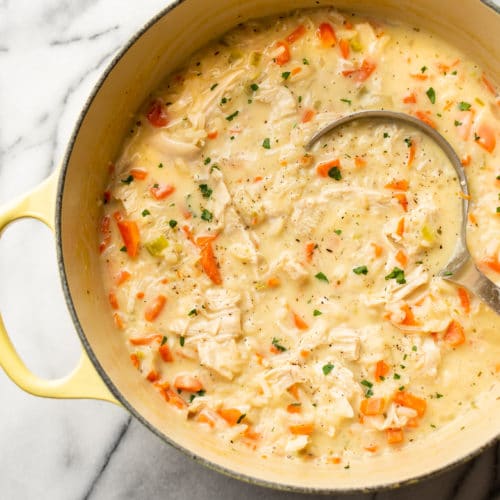 Cooking Tips
Choose Your Chicken Wisely: Always go for boneless, skinless chicken breasts or thighs. They're easier to handle and deliver tender, juicy results.
Quality Stock Matters: The heart of Chicken Spaetzle Soup lies in the chicken stock. Don't compromise on the quality. Homemade or high-quality store-bought stock can elevate the flavor profile remarkably.
Don't Rush the Vegetables: Sauté your onions, carrots, and celery until they're soft and slightly caramelized. This step helps develop a depth of flavor that can't be achieved otherwise.
FAQs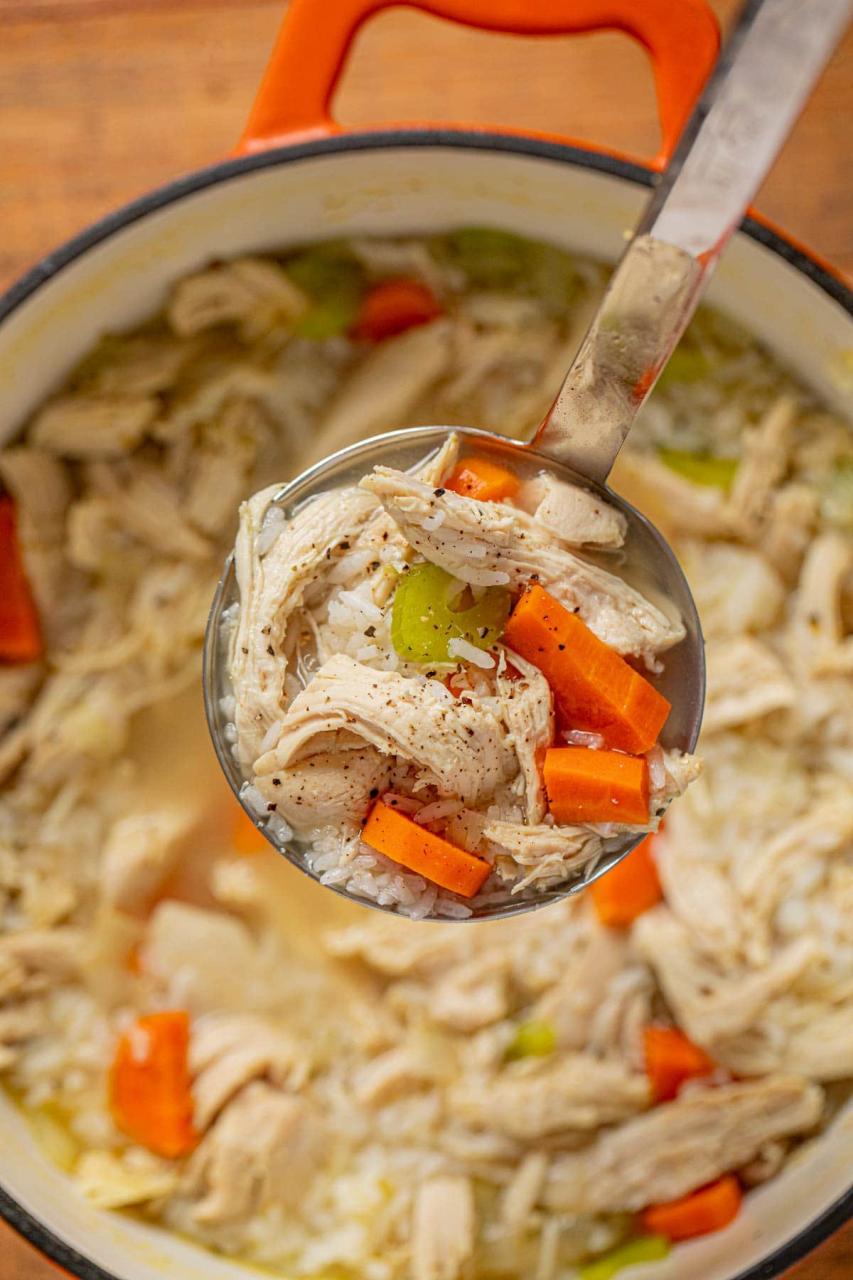 Can I make this soup in a best slow cooker?
Absolutely! In fact, slow-cooking intensifies the flavors. Just ensure all ingredients are thoroughly combined before setting your slow cooker.
Can I use store-bought spaetzle instead of homemade ones?
Yes, you can. However, homemade spaetzle always give a better texture and flavor.
Is Chicken Spaetzle Soup spicy?
The level of spiciness can be adjusted according to personal preference. Feel free to modify the quantity of spices in the recipe.
Serving Suggestions
Now, let's talk about the fun part – serving the Chicken Spaetzle Soup!
Layer It Up: I recommend adding the cooked spaetzle to the bottom of a bowl, pouring a helping of the chicken soup on top, and topping it with additional spaetzle.
Add Some Greens: A sprinkle of fresh parsley or dill on top just before serving gives it an extra layer of freshness.
Bread on the Side: Don't forget some crusty bread for that perfect soup-dipping experience!
So there you have it, folks! My personal tips and suggestions on making and serving Chicken Spaetzle Soup. I hope you find these helpful and inspire you to try this wonderful dish. Remember, the joy of cooking lies not just in savoring the final product but also in the process of creating it. Happy cooking!