My son, Brett, loves these buffalo chicken sandwiches.

Five ingredients, six with the bun, so simple and so delicious. Chicken breasts, ranch dressing packet, bbq sauce, Tabasco, and shredded cheddar jack cheese on a hot dog bun. These are good quick sandwiches that you can make in the crock pot. The chicken keeps in the fridge up to five days. They taste just as good heated up as they do on day one. I like to cook food on Sunday to heat up throughout the week. It helps with meal prep when we all get home, tired from a long day of work.
Use your favorite bbq sauce and as much or as little Tabasco sauce as you can handle. This recipe is easily adjusted to fit any families tastes. The chicken can also be frozen for an easy freezer meal prep.
I served these on hot dog buns with pickles and a Rhuby, rhubarb sour beer from Mankato Brewing Company. It was the perfect accompaniment. Maybe next time I'll get real ambitious and make some home made rhubarb bbq sauce. Now that would be good! I love to try new bbq sauces and I found this F. Whitlock and Sons brand at our local grocery store. It's really good. The jar didn't last long. We used it on ribs, crack chicken sandwiches, bbq's. It's all good.
BUFFALO CHICKEN SANDWICH RECIPE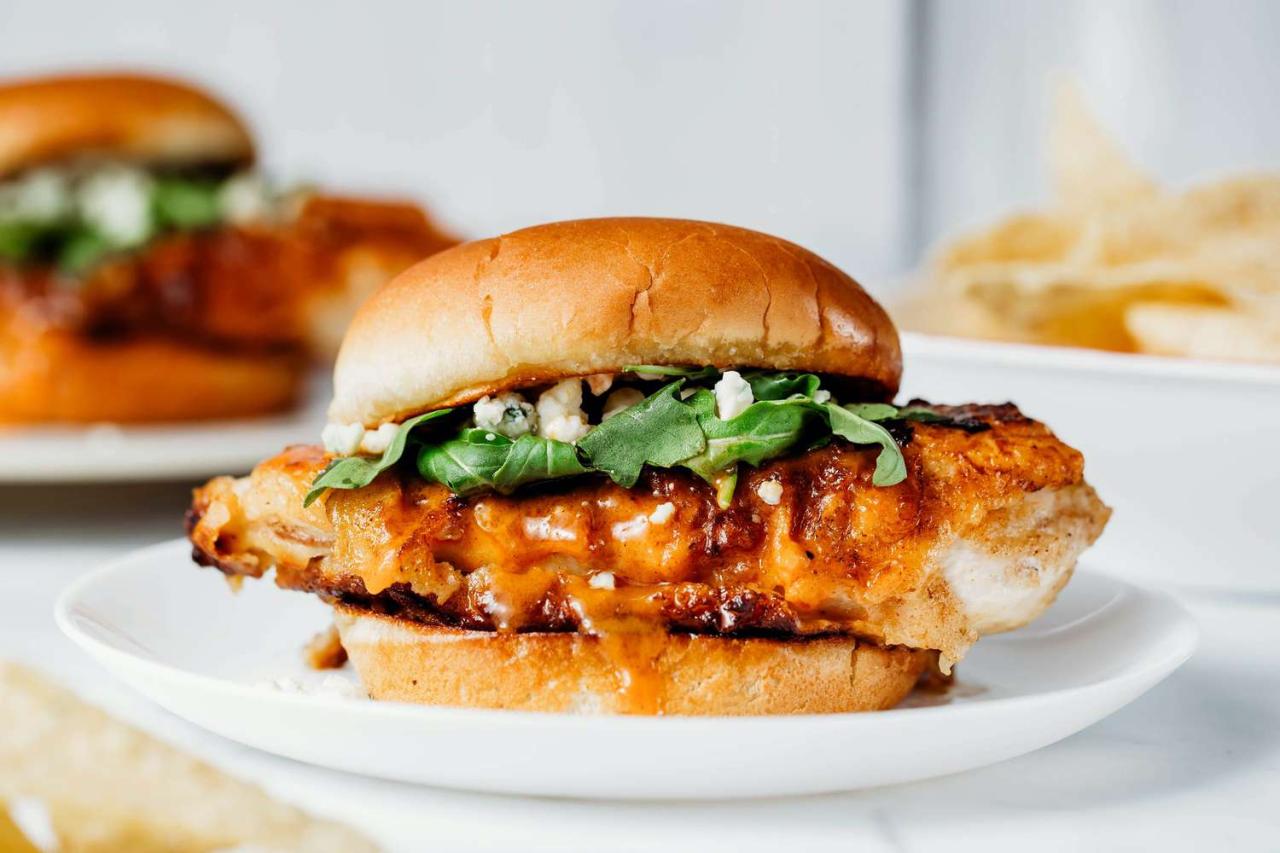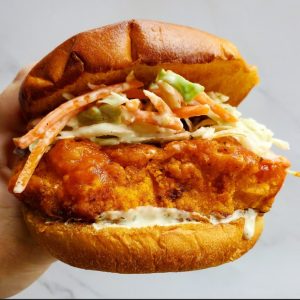 BUFFALO CHICKEN SANDWICH
Ingredients
4-5

chicken breasts

1

Hidden Valley Ranch dressing packet

½ - ¾

c.

your favorite bbq sauce

plus more for serving

2

T.

Tabasco sauce

1

c.

shredded cheddar jack cheese
Instructions
Put chicken breasts in the crock pot and cook on low for 6 hours.

Shred chicken breasts.

Add ranch dressing packet, bbq sauce and Tabasco to shredded chicken

Stir to combine

Cook an additional 30 min to 1 hour.

Serve on buns with more bbq sauce and shredded cheddar jack cheese.
Tips for making Buffalo Chicken Sandwich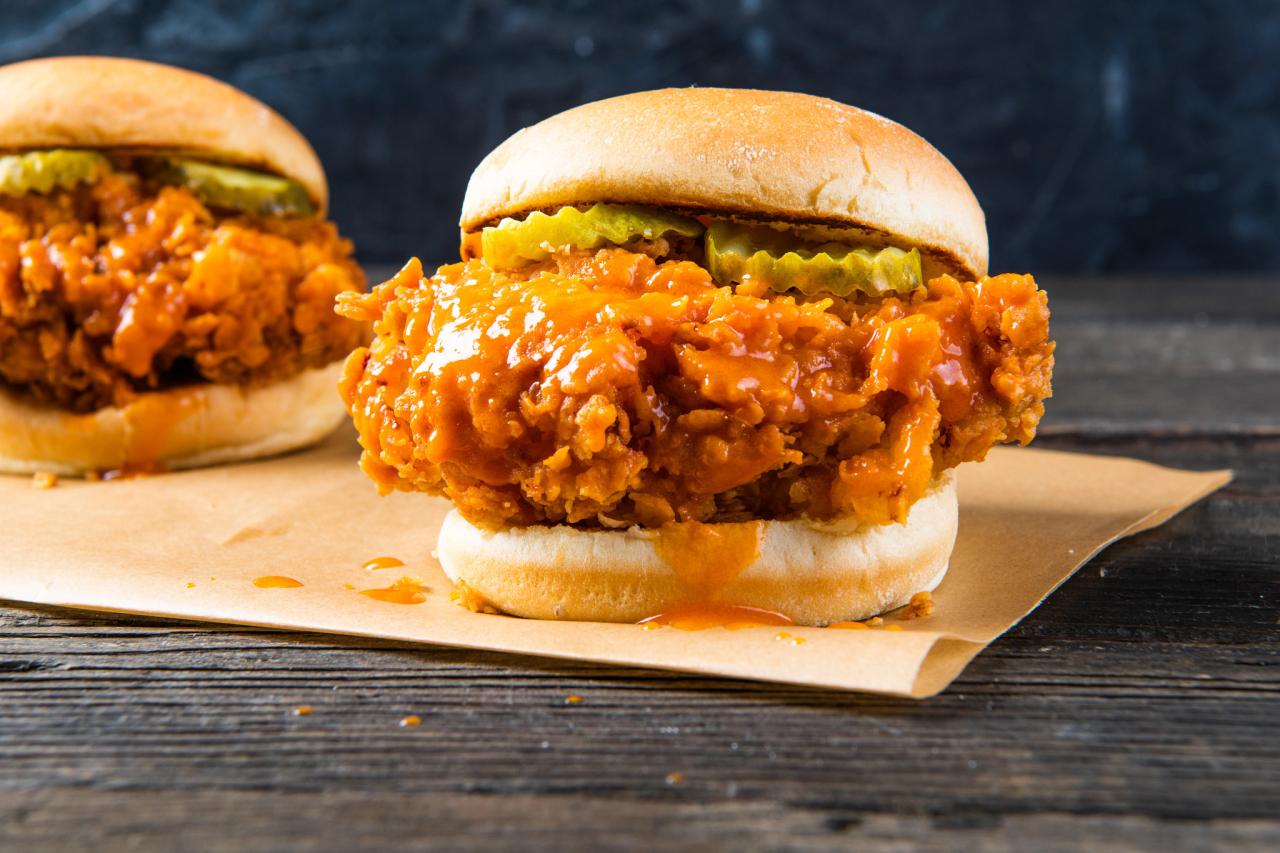 While I won't go into the specifics of the recipe (since you already have that), I think it's essential to discuss the art of layering this delightful dish.
The magic starts with the buffalo chicken. It's the star of the show, providing that distinctive spicy kick. Then comes the bread, which serves as the perfect vessel for these bold flavors. And finally, the addition of your preferred toppings – perhaps some lettuce for crunch, or blue cheese dressing for a tangy contrast. The result? A Buffalo Chicken Sandwich that's ready to take center stage at any lunch table.
Cooking Tips: Perfecting Your Buffalo Chicken Sandwich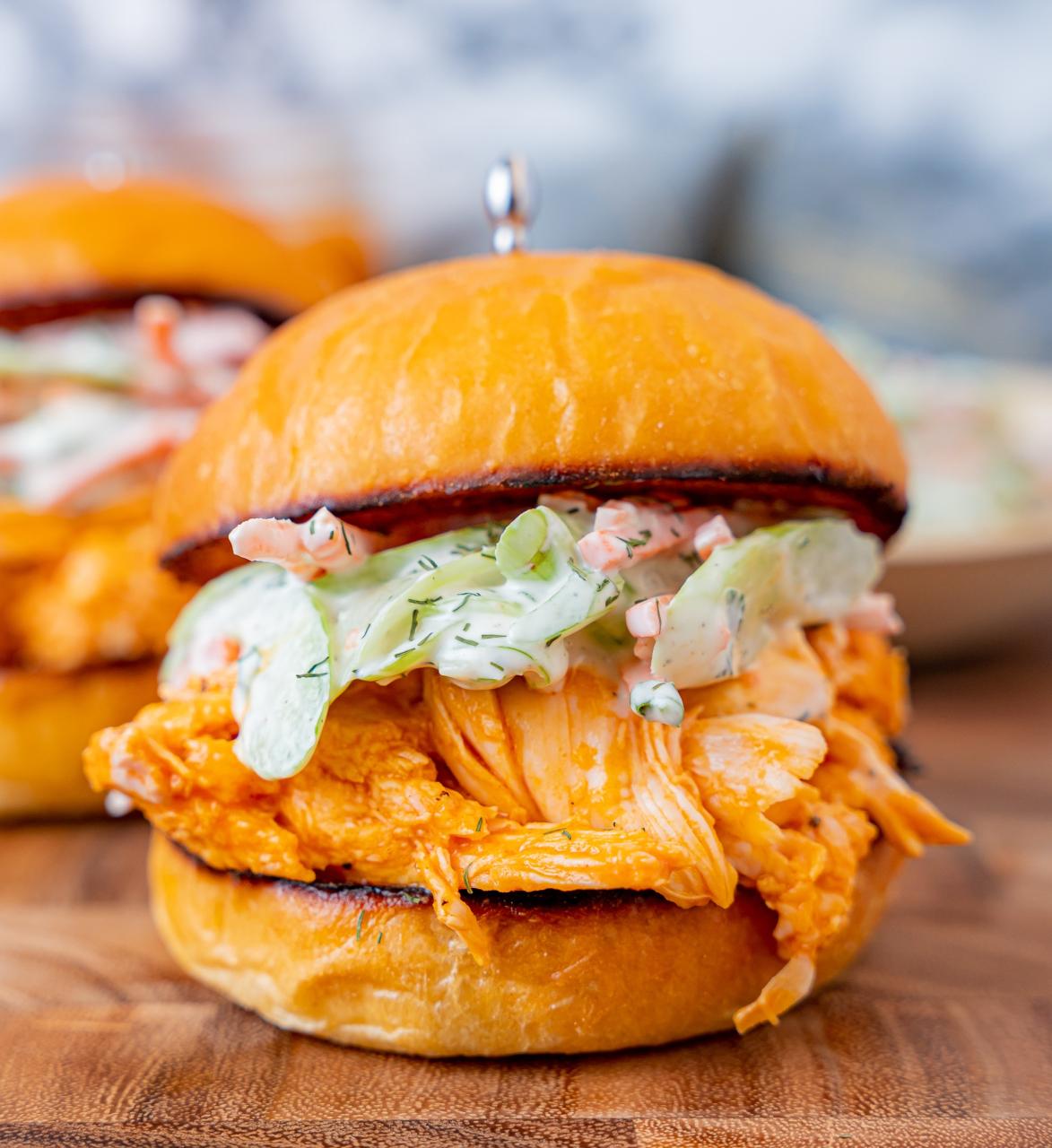 Creating the perfect Buffalo Chicken Sandwich might seem like a challenge initially, but with these tips, you'll be a pro in no time!
Quality Ingredients: Always use fresh ingredients for the best flavor. Freshly cooked chicken and high-quality buffalo sauce can make a world of difference.
Bread Selection: Choose a sturdy bread that can hold up to the juicy buffalo chicken and toppings without getting soggy.
Balancing Flavors: The buffalo sauce is quite spicy, so balance it with some creamy elements like blue cheese dressing or mayo.
Serving Suggestions: Adding Your Personal Touch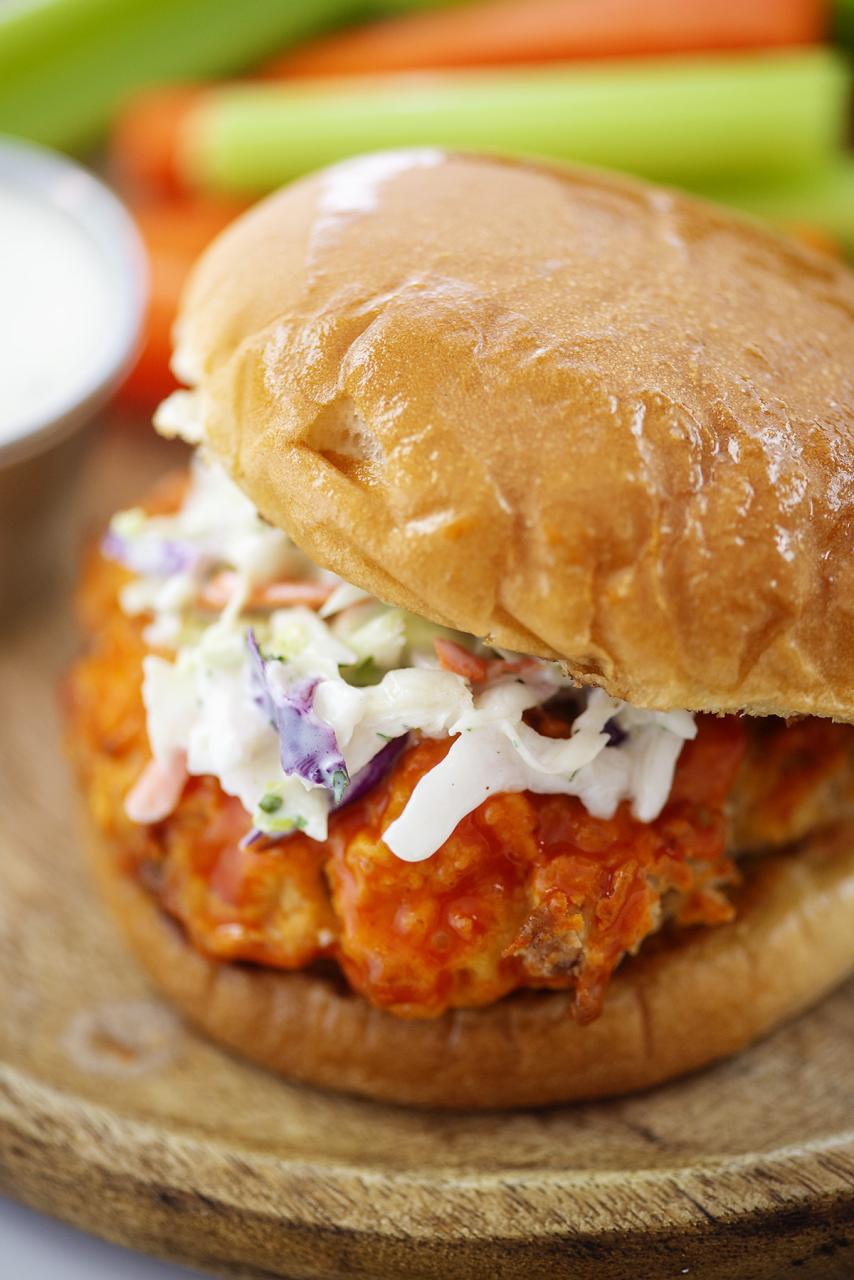 When it comes to serving your Buffalo Chicken Sandwich, feel free to get creative! Add some sliced avocado for creaminess, or pickled jalapenos for an extra kick. You can even serve it with some crispy fries or coleslaw on the side for a complete meal.
FAQs: Answering Your Questions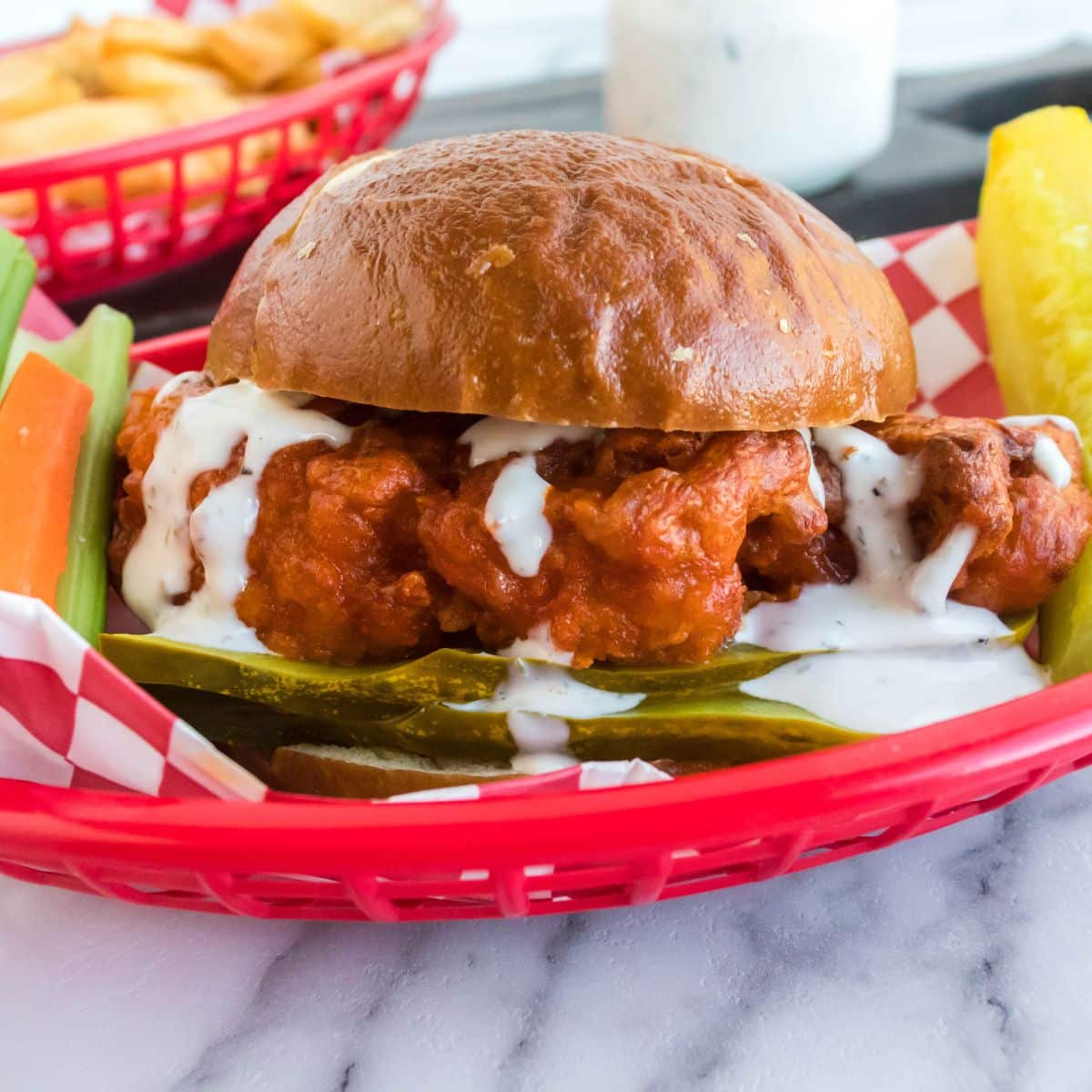 Here are some frequently asked questions about the Buffalo Chicken Sandwich:
Can I use other types of meat? Absolutely! While chicken is traditional, you could also try it with turkey or even a meatless alternative.
Is it very spicy? The spice level depends on the buffalo sauce you use. You can adjust it according to your preference.
Can I prepare it in advance? Yes, you can cook the chicken and prepare the sauce in advance. However, I recommend assembling the sandwich just before eating to maintain the freshness of the bread and toppings.
So there you have it, my friends! The Buffalo Chicken Sandwich is not just a meal; it's a flavor adventure. It's a dish that brings excitement and satisfaction to your lunch break. So why wait? Grab your favorite bread and let's make lunch exciting again!