It was the Polar Vortex here in Minnesota this last week, temperatures of 25 below zero with wind chills in the 52 below zero range. Every thing was closed, and people stayed home with their families driving each other crazy for most of the week. It was not pleasant. I went to work all week, just because I couldn't take being stuck at home. And, I had plenty of work to do. Somehow that never seems to get caught up.
In preparation of the pending doom of the vortex I thought it would be nice to have some soup ready to heat up in the refrigerator. This soup is one that everyone likes, its hearty and flavorful. It is my daughter's favorite soup of all time and I have made it so many times while she was growing up I can practically make it blindfolded. This recipe is an adaptation of a tortilla soup recipe from Recipe Diaries Tortilla Soup, which is an adaptation of Trisha Yearwood's tortilla soup.
For the chicken I usually boil 4 frozen chicken breasts in water with some chicken bouillon, minced dried onion and garlic powder. I use that in place of the chicken broth and add more bouillon as needed. Any cooked chicken will work. Make it easy on yourself. Go buy a rotisserie chicken if you want, but make this soup it is that good!
If you don't have whole milk around I have used 1% milk and added more cheese to give that creamier texture of the whole milk or I have also used half 1% milk and half and half. It really all depends on what you have in your kitchen. All of the rest of the ingredients are things that are very common and easy to find in your local grocery store if you don't already have them on hand. Trust me, if I can find them in my small town grocery they are everywhere!
For easy assembly prep all the ingredients while the chicken is cooking or before you start the soup. It all goes together quickly after that.
This soup helped save my sanity through the Polar Vortex because let me tell you, the struggle was real to not crawl in my bed for the next three weeks and not come out until March. This winter is kicking my ass! Knowing I could come home and heat this up in the microwave was a God send.
This soup also freezes well once it is cooled.  I know it sounds odd to freeze cream soup but I'm not lying. I freeze the leftovers in single serve Ziploc bags and the kids can just take one out and microwave it until it is heated through.
Enjoy the rest of your  winter! Spring can't come soon enough for this chicky!
Chicken Fajita Soup Recipe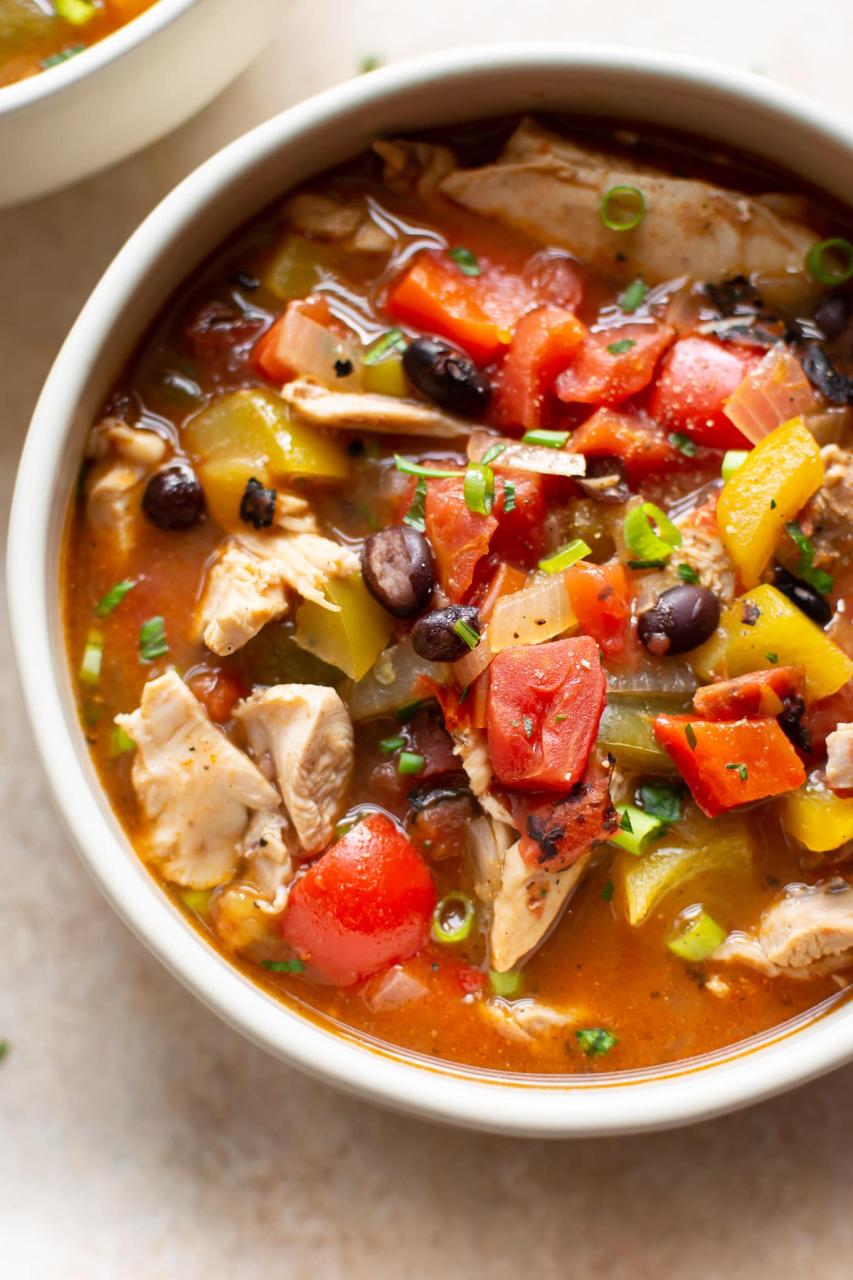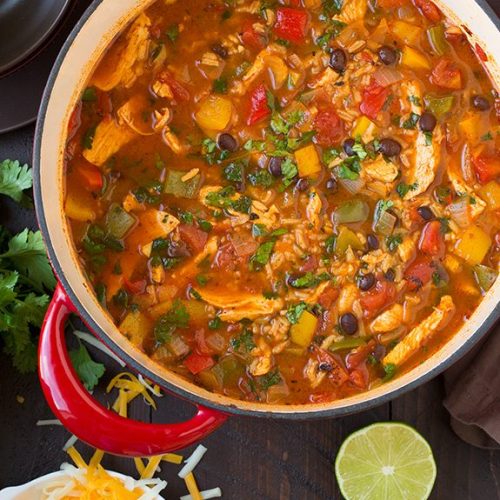 Chicken Fajita Soup
Ingredients
4

T

Butter

4

T

Flour

1

medium onion diced

2

cloves

garlic minced

3

cans chicken broth

4

T

chicken bouillion

1

c

salsa

4

chicken breast halves cooked and shredded

1 15

oz

can kidney beans drained

1 15

oz

can black beans drained

1 15

oz

can corn drained

1

pkg fajita seasoning

1 15

oz

can cream of chicken soup

4

c.

whole milk

1-2

c.

shredded cheddar cheese
Instructions
Melt butter in a large stock pot over medium heat. Add onion and garlic and saute until soft and translucent.

Add flour and cook about 3-4 min until lightly browned.

Add the broth and bring to a boil, reduce heat and simmer 10 min to thicken, use a whisk to combine all the roux. Add chicken bouillon.

Add salsa, chicken, kidney beans, black beans, corn, fajita seasoning and cream of chicken soup and stir to combine.

Add milk and shredded cheese and cook until all the soup is combined and warmed through.

Garnish with parsley or cilantro, crushed tortilla chips, and more shredded cheese.
Tips for making Chicken Fajita Soup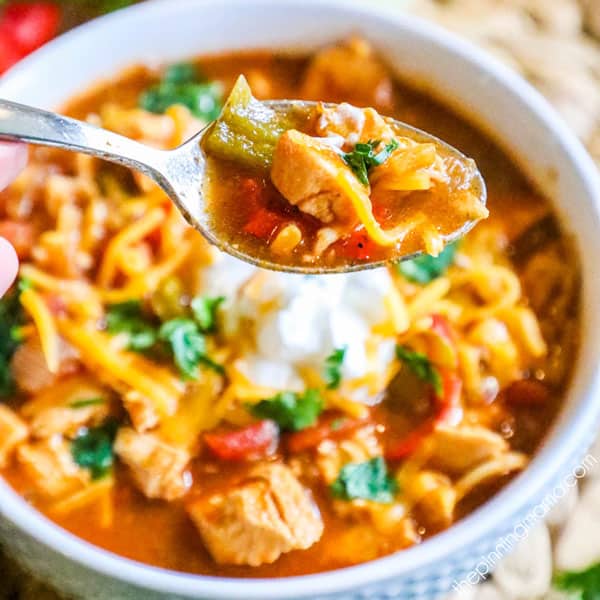 I must confess, I have a deep, profound love for Chicken Fajita Soup. As someone who adores the vibrant flavors of Mexican cuisine, this soup is like a cozy, edible blanket, wrapping me in its comforting, hearty goodness. The combination of chicken, peppers, onions, and spices simmered together is simply magic. But enough gushing about my personal affection for this dish, let's dive into some practical tips and tricks that will help you master it!
Cooking Tips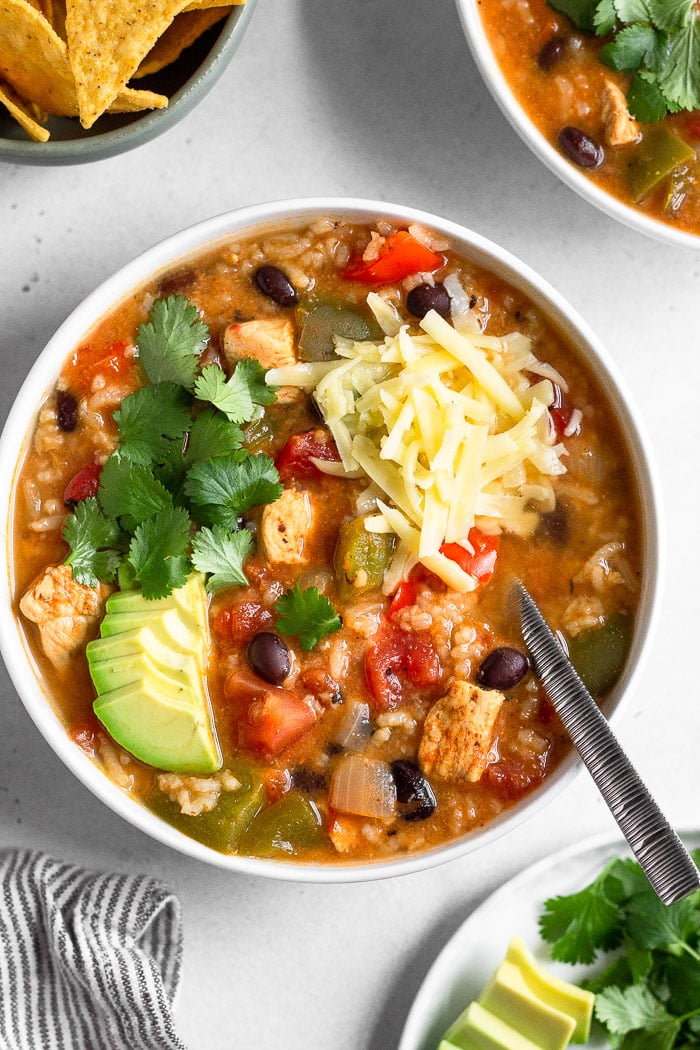 Choose Your Chicken Wisely: Always go for boneless, skinless chicken breasts or thighs. They're easier to handle and deliver tender, juicy results.
Quality Spices Matter: The heart of Chicken Fajita Soup lies in the fajita seasoning. Don't compromise on the quality. Freshly ground spices elevate the flavor profile remarkably.
Don't Rush the Onions and Peppers: Sauté your onions and peppers until they're soft and slightly caramelized. This step helps develop a depth of flavor that can't be achieved otherwise.
FAQs
Can I make this soup in a slow cooker?
Absolutely! In fact, slow-cooking intensifies the flavors. Just ensure all ingredients are thoroughly combined before setting your slow cooker.
Can I use frozen vegetables instead of fresh ones?
Yes, you can. However, fresh vegetables always give a better texture and flavor.
Is Chicken Fajita Soup spicy?
The level of spiciness can be adjusted according to personal preference. Feel free to modify the quantity of chili in the recipe.
Serving Suggestions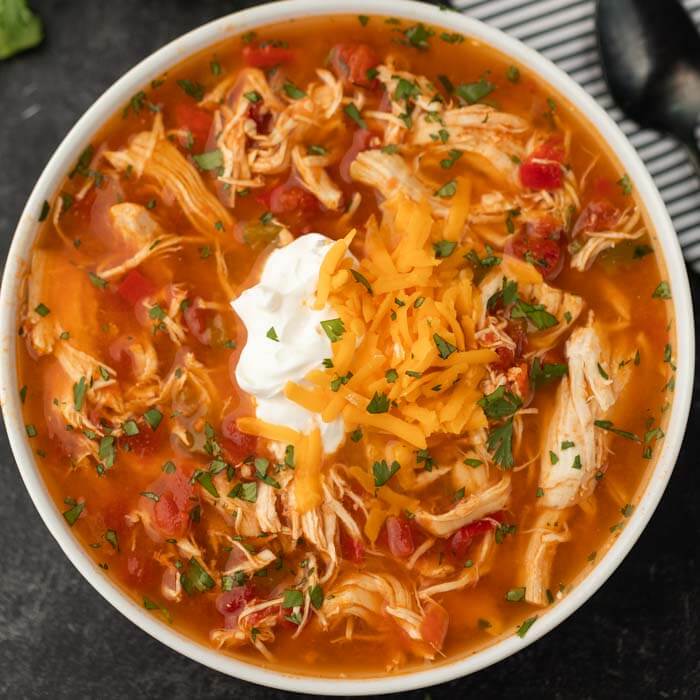 Now, let's talk about the fun part – serving the Chicken Fajita Soup!
Add Some Crunch: I love topping my soup with some crispy tortilla strips. It adds an irresistible crunch that complements the hearty soup.
Cheese, Please: A sprinkle of shredded cheese on top just before serving gives it an extra layer of yumminess.
Fresh Herbs: Don't forget some fresh cilantro for that pop of freshness!
So there you have it, folks! My personal tips and suggestions on making and serving Chicken Fajita Soup. I hope you find these helpful and inspire you to try this wonderful dish. Remember, the joy of cooking lies not just in savoring the final product but also in the process of creating it. Happy cooking!