This shoestring potato salad is something my grandma would make when I was a little girl. It's not something my grandpa would enjoy so she made it just for the girls when I would spend the day with her. She got the recipe from her sister and it was always special to me.
The name is kind of deceiving because it's not really potato salad, it's actually tuna salad made with shoestring potatoes, but who am I to change tradition? Some essentials for this recipe are, the carrots need to be shredded to be authentic and the onions and celery need to be very finely diced. The original recipe doesn't have green olives in it, but I really enjoy green olives in tuna salad so I added some for extra flavor. Also, don't add the shoestring potatoes until right before serving. Otherwise they get soggy. You can make this a single serving and keep the rest in the fridge without the potatoes and just add them as make a serving. This isn't really "man food" as Scott would say to I'm the only one in my house that eats it. A full recipe is 2 to 3 servings. It makes a nice light lunch on a hot summer day.
Shoestring Potato Salad Recipe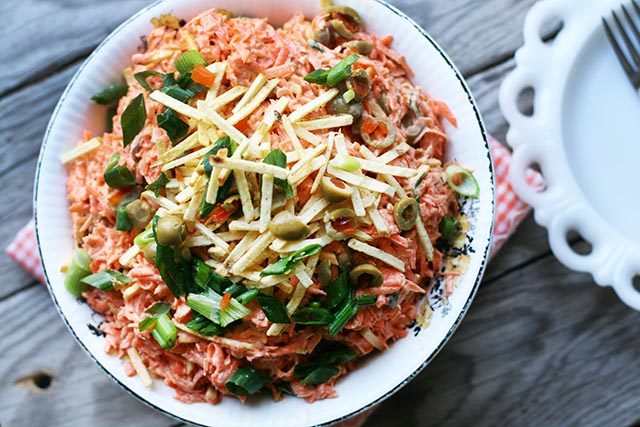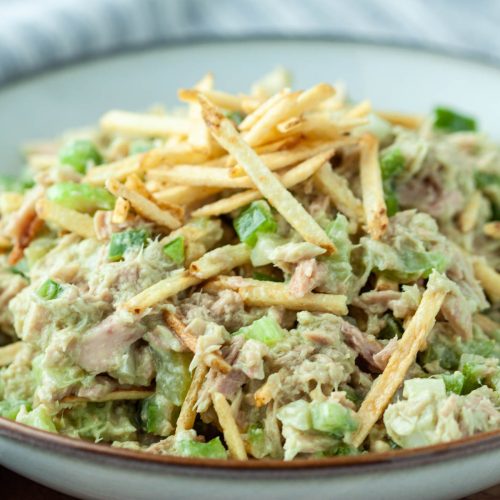 Shoestring Potato Salad
Ingredients
1

can tuna in water

drained

¼

c.

diced celery

3

T.

diced onion

1

c.

grated carrots

3

T.

diced green olives

½ to ¾

c.

Miracle Whip

1½

c.

shoestring potatoes
Instructions
Combine the first 6 ingredients in a bowl

Add the shoestring potatoes just before serving so they don't get soggy.

Garnish with some more shoestring potatoes and parsley if desired
Mastering the Art of Shoestring Potato Salad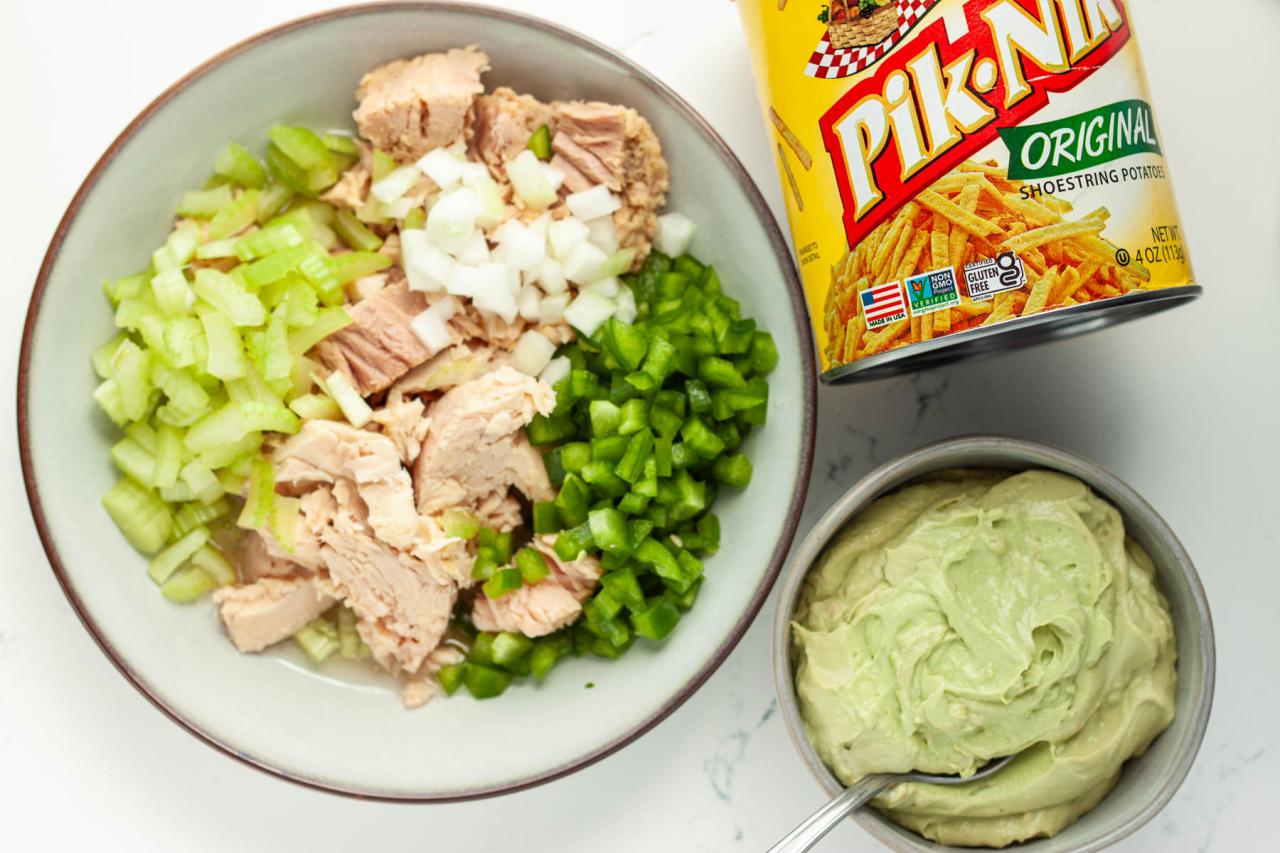 Creating the perfect shoestring potato salad is a delicate balance of art and science. While we won't be discussing the exact recipe today, I'll share some invaluable cooking tips that can take your shoestring potato salad to the next level.
Firstly, the quality of your potatoes is paramount. Choose fresh, firm potatoes for the best results. Remember, they are the star of the show!
Secondly, achieving the perfect shoestring cut is crucial. You want your potatoes to be thin enough to crisp up beautifully, but not so thin that they burn easily.
Lastly, don't skimp on the dressing. A good dressing can elevate your salad from good to great. Feel free to experiment with different herbs and spices to find your perfect blend.
Frequently Asked Questions: Unraveling the Mysteries of Shoestring Potato Salad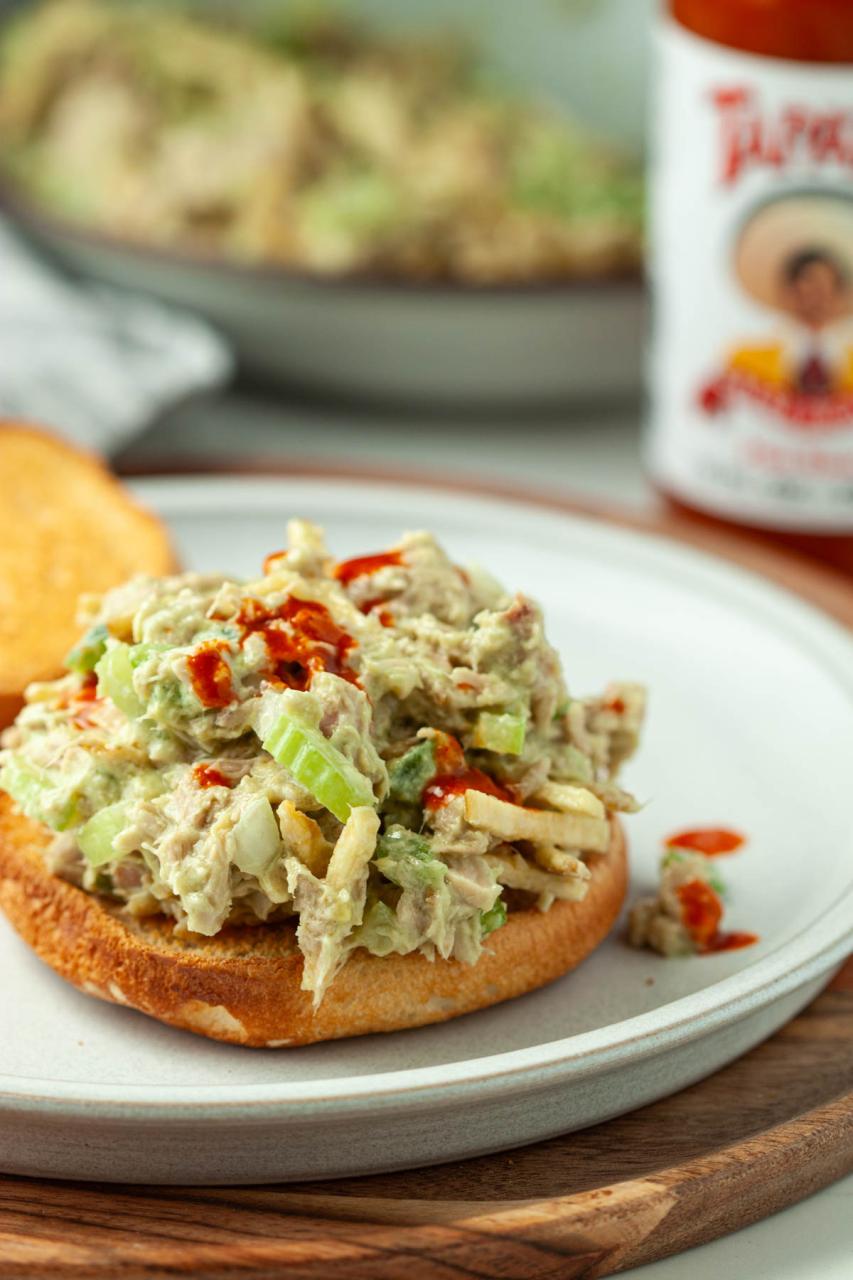 Let's tackle some common questions about shoestring potato salad.
1. Can I use a different type of potato?
Absolutely! While russet potatoes are commonly used for their starchy texture and ability to crisp up nicely, feel free to experiment with other varieties.
2. How long does shoestring potato salad last?
Stored in an airtight container in the fridge, your shoestring potato salad should stay fresh for up to 3-4 days. However, for the best texture, I recommend enjoying it on the same day it's made.
3. Can I make my shoestring potato salad vegan or gluten-free?
Certainly. Simply replace the regular mayonnaise in your dressing with a vegan version, and ensure all your other ingredients are gluten-free.
Serving Suggestions: Unlocking the Potential of Shoestring Potato Salad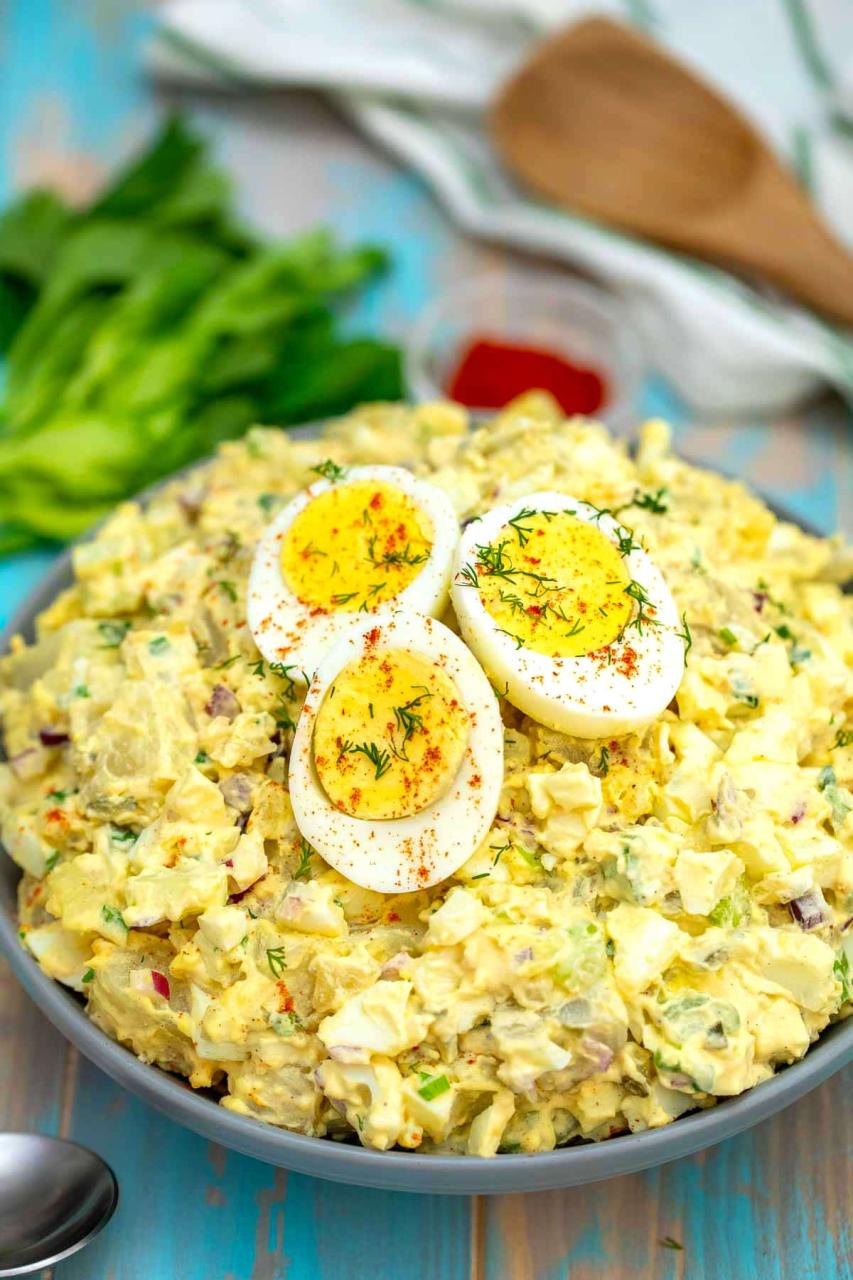 As we near the end of our culinary journey, let's explore the many ways you can serve shoestring potato salad.
Pair it with grilled meats for a delightful contrast of flavors and textures. Serve it alongside sandwiches for a satisfying lunch. Or enjoy it as a standalone dish – it's that good!
Remember, shoestring potato salad is more than just a side dish; it's a celebration of flavors and textures. Each bite offers a unique experience, turning even the simplest meal into a feast.
So there you have it: a journey through the wonderful world of shoestring potato salad. As we wrap up, I hope you're inspired to embark on your own culinary adventures. Whether you're a seasoned cook or a kitchen newbie, the joy of creating and savoring this delightful dish is universal.
Until our next foodie adventure, bon appétit!