SO it's only been 3 1/2 months since my last post…BUT here's that margarita. Yea it's not the cucumber jalapeno one I wanted to make but this one is fruity but not to sweet and a great summer drink. Frozen pineapple and mangoes blended up with Hornitos Silver Tequila, triple sec and agave nectar gives you a Mexico vibe right in your back yard.
I hope your summer has been filled with family, fun and lots of adventures because that is what life is all about. So I am raising my glass to you and giving you all a great big cheers because we all have much to be thankful for
Pineapple Mango Margarita Recipe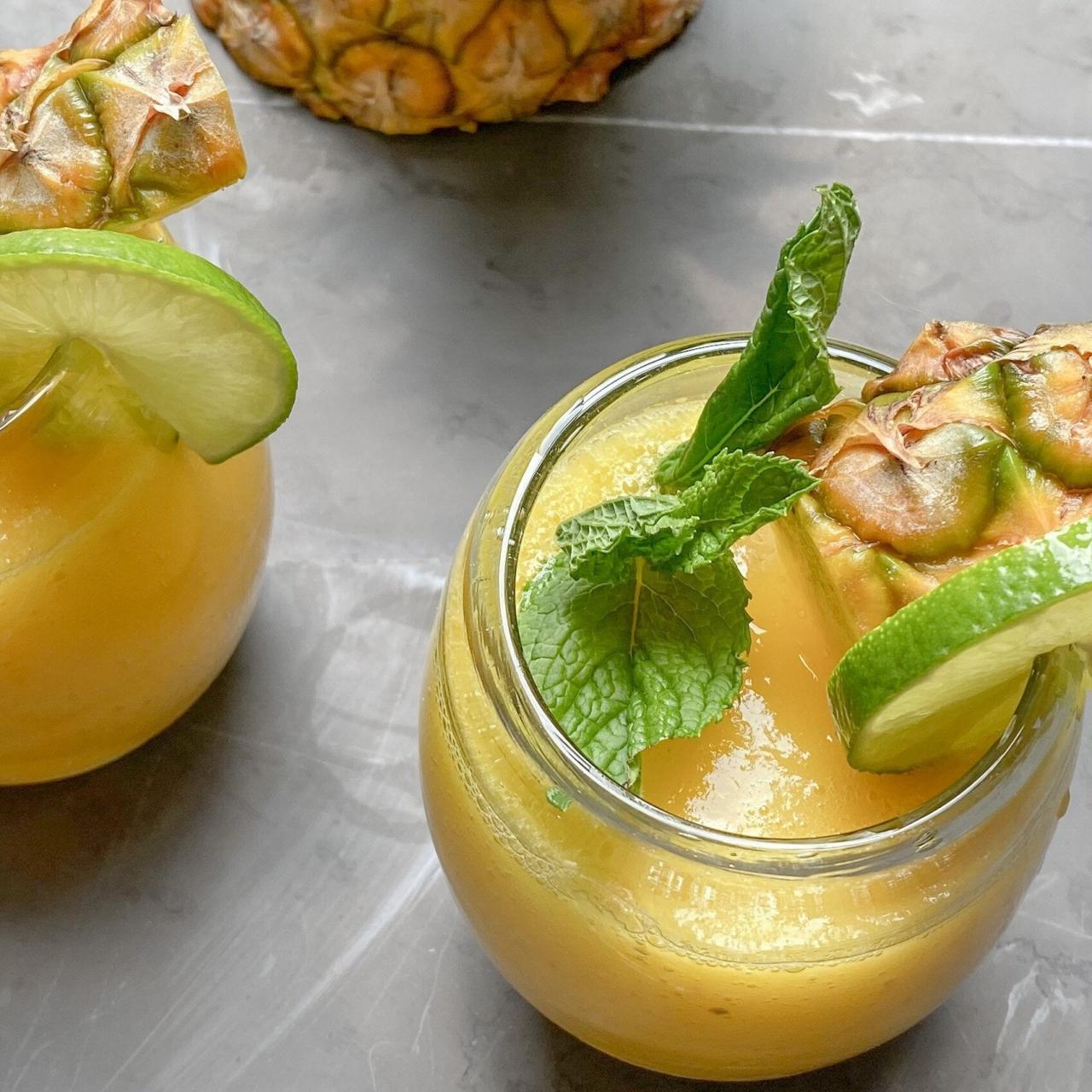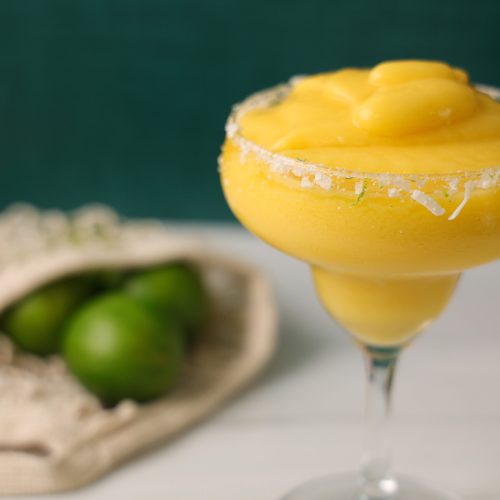 Pineapple Mango Margarita
Equipment
1 blender

1  salt rimmed glass
Ingredients
1.5

cups

frozen mango

1.5

cups

frozen pineapple

1/4

cups

agave nectar

or simple syrup

8

oz

silver tequila

1/4

cups

triple sec

I used the alcoholic version

Kosher salt for rimmer
Instructions
Put all ingredients into a blender and puree until smooth. About 3-4 minutes.

Pour into a salt rimmed glass and enjoy with your family and friends or even by yourself.

It's all good!
Tips for Making the Perfect Pineapple Mango Margarita
You might be wondering why the Pineapple Mango Margarita has become my go-to cocktail. Well, it's because this drink perfectly captures the essence of a tropical getaway. The sweet, juicy mangoes and the tangy pineapples create a symphony of flavors that's both refreshing and invigorating. Plus, the tequila adds just the right amount of kick to make this drink a true celebration.
Cooking Tips
While I won't be sharing the recipe today, I do have some tips to help you make the best Pineapple Mango Margarita.
Firstly, always use fresh fruits. Fresh pineapples and mangoes will give your margarita the most vibrant flavors.
Secondly, when choosing your tequila, go for a high-quality one. It makes a significant difference in the taste of your cocktail.
Thirdly, don't forget the salt rim. It not only adds a visual appeal but also enhances the flavors of the cocktail.
Lastly, serve your Pineapple Mango Margarita over crushed ice. It keeps the drink chilled without diluting the flavors too much.
FAQs about Pineapple Mango Margarita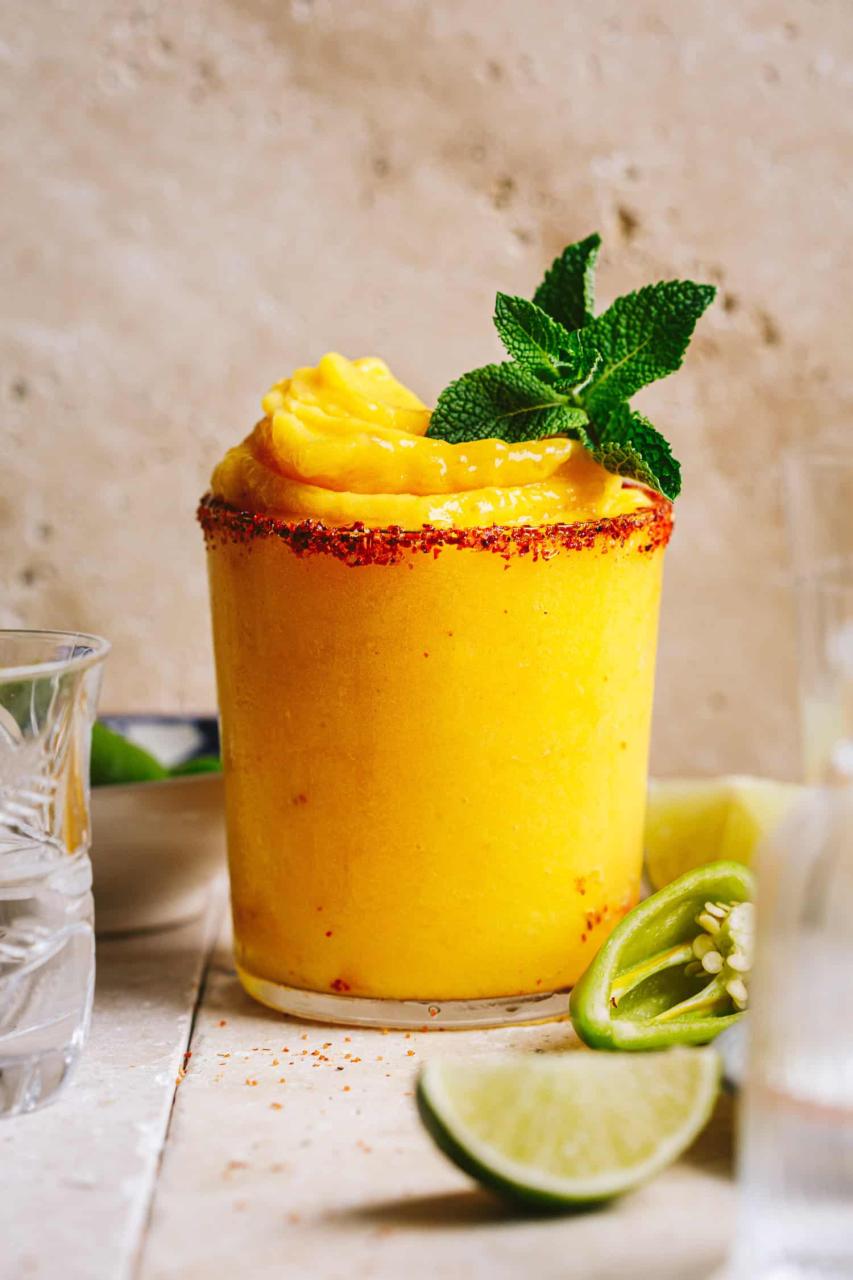 I often get questions about this tropical cocktail, so let's address some of them:
Q1: Can I use other fruits? Absolutely! Feel free to experiment with different tropical fruits. Papaya, guava, or passion fruit would all make delicious substitutes.
Q2: Can I make this without alcohol? Yes, you can. Just replace the tequila with some sparkling water or soda for a refreshing mocktail.
Q3: How do I get the salt to stick to the rim of the glass? Just rub a lime wedge around the rim of the glass before dipping it in salt.
Serving Suggestions for Pineapple Mango Margarita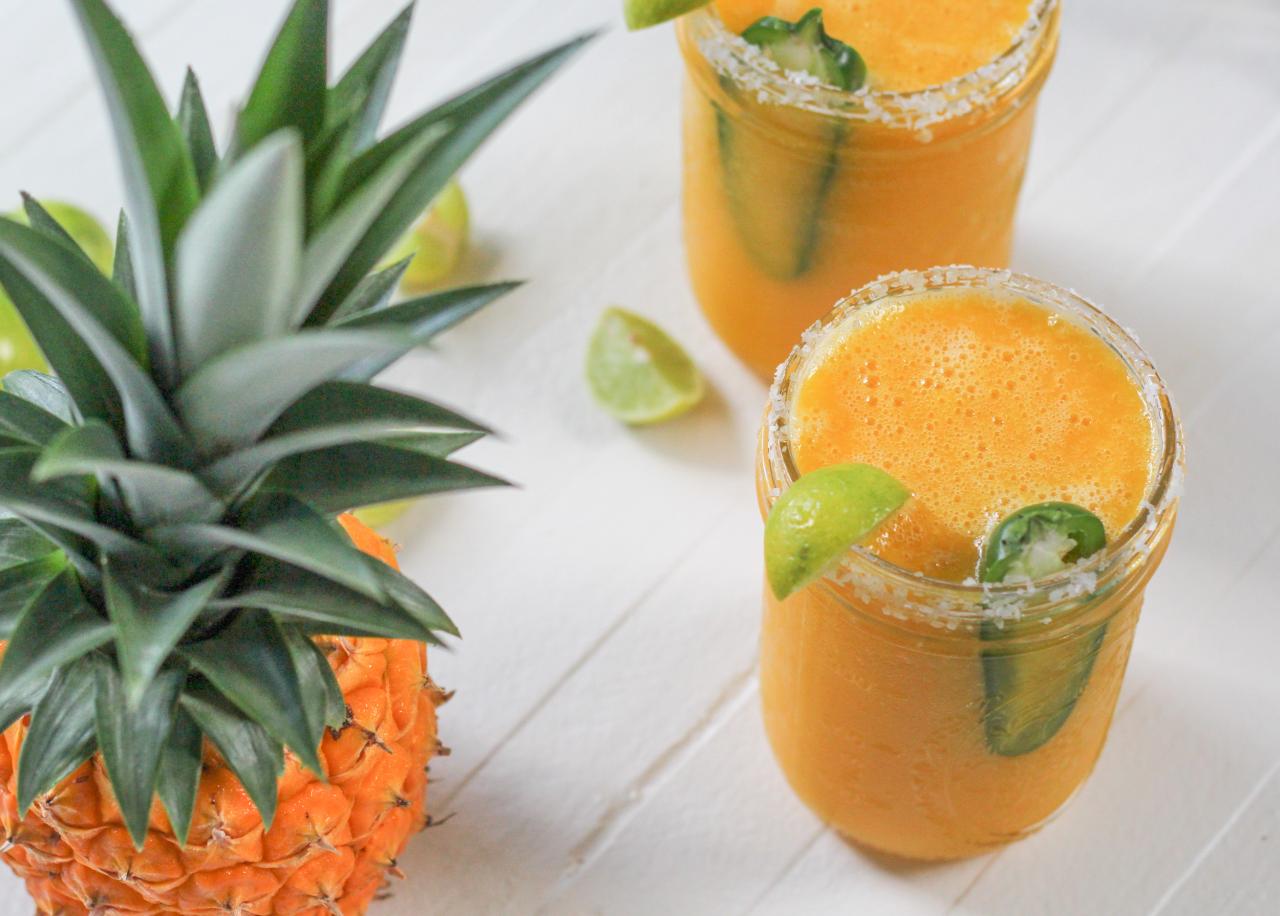 A Pineapple Mango Margarita is perfect on its own, but if you want to make your cocktail hour extra special, serve it with some tropical-themed appetizers. Coconut shrimp, pineapple salsa, or mango guacamole would all pair beautifully with this drink.
In conclusion, a Pineapple Mango Margarita is a delightful way to bring a touch of the tropics to your home. With these tips and tricks, you'll be able to make the perfect cocktail every time. So why wait? Dive into the vibrant world of Pineapple Mango Margaritas!
Remember, the joy of making cocktails isn't just about mixing ingredients; it's about creating an experience. So go ahead, whip up a Pineapple Mango Margarita, and let each sip transport you to a tropical paradise. ::# Pineapple Mango Margarita: A Tropical Twist on a Classic Cocktail
Hello, fellow cocktail enthusiasts! Today, I'm excited to share my fascination for a drink that's been making my evenings more vibrant – the Pineapple Mango Margarita. This tropical twist on the classic margarita is a delightful blend of sweet, tangy, and refreshing flavors. It's like a beach vacation in a glass!