Y'all, summer is my absolute favorite time of year for many reasons, but one of the big ones is all the fresh, juicy peaches that start popping up at farm stands and markets. I just can't get enough of their sweet, fuzzy goodness! So when peaches are in season, you know I'm whipping up my mama Lily Ann's famous Peach Upside Down Cake at least once a week. This cake is so simple to throw together, but it looks and tastes like you slaved away in the kitchen all day. The caramelized peaches on top are to die for!
Lily Ann Peach Upside Down Cake Recipe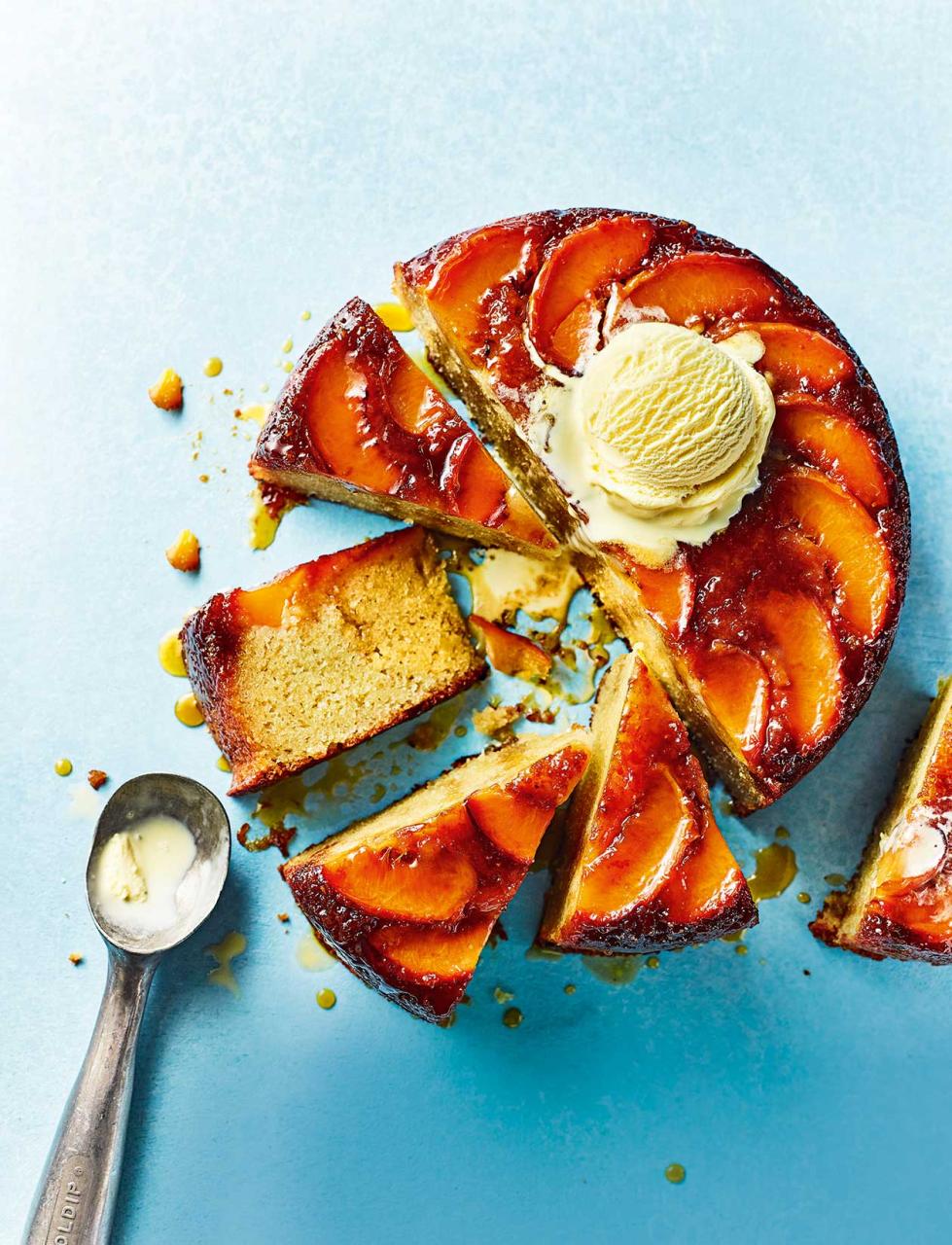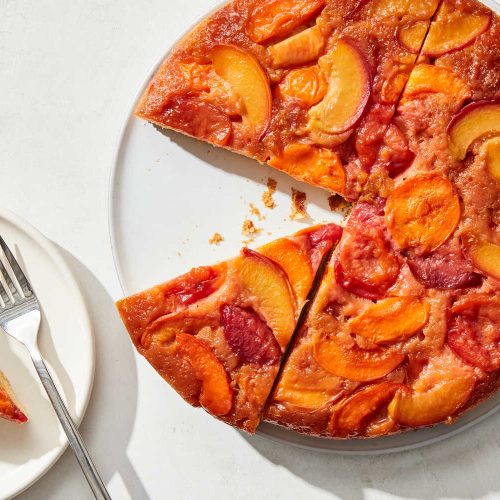 Lily Ann's Peach Upside Down Cake
Ingredients
3-4

peaches peeled and sliced

4

tbsp

melted butter

4

tbsp

brown sugar

1.5

cup

flour

1.25

tbsp

baking powder

1/2

tbsp

salt

3/4

cup

sugar

4

tbsp

softened butter

1

well beaten egg

1

tbsp

vanilla

1/2-1

cup

milk
Instructions
Mix together the 4 T melted butter and 4 T brown sugar.

Pour into a 9 x 9 in. pan

Arrange peach sliced in the pan in the butter-sugar mixture

In a mixer combine the batter ingredients

Pour over the peaches

Bake at 350 for 50 minutes

Top with Cool Whip or ice cream
Why Lily Ann Peach Upside Down Cake is so dang good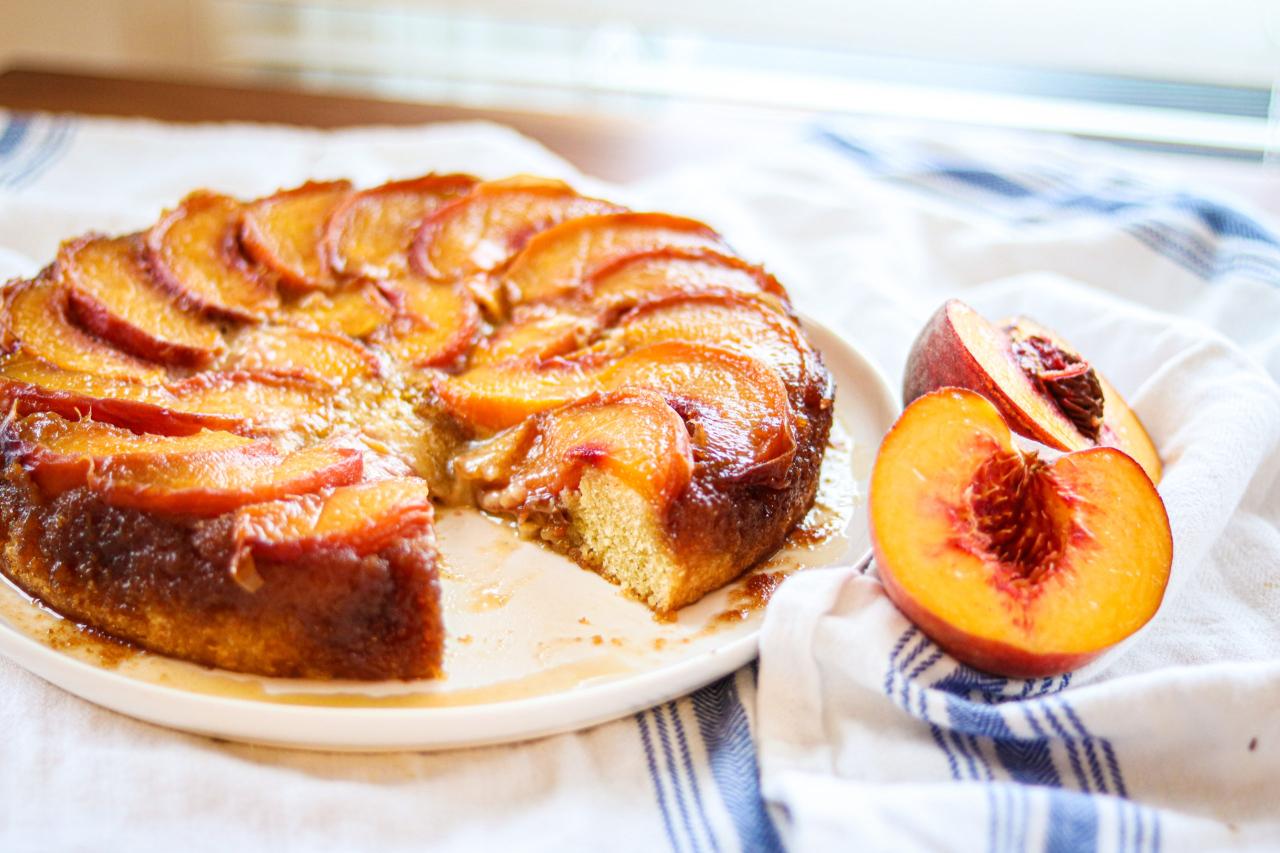 Lily Ann's Peach Upside Down Cake has been my family's go-to summer dessert for as long as I can remember. Mama would make it every year when the peaches started ripening on our trees out back. The recipe is hardly changed from the one she learned from her mama. Here's why it's so delectable:
Ripe, fresh peaches – It makes all the difference in the world to use peaches at the peak of ripeness. Choose peaches that yield a bit when gently pressed and have a sweet, peachy aroma. The riper the better for this cake!
Caramelized peaches – Cooking the peaches with brown sugar makes them irresistibly sweet, gooey, and caramel-y. They become the star of the show!
Simple vanilla cake – The cake batter complements the peaches without competing. A hint of almond extract adds extra flavor.
Easy one-bowl method – With just a bowl and a whisk, the batter comes together in minutes. No electric mixer required!
Cast iron skillet – Baking the cake in a cast iron skillet makes for even browning and gives a rustic, homey look.
Tips for Lily Ann perfect Peach Upside Down Cake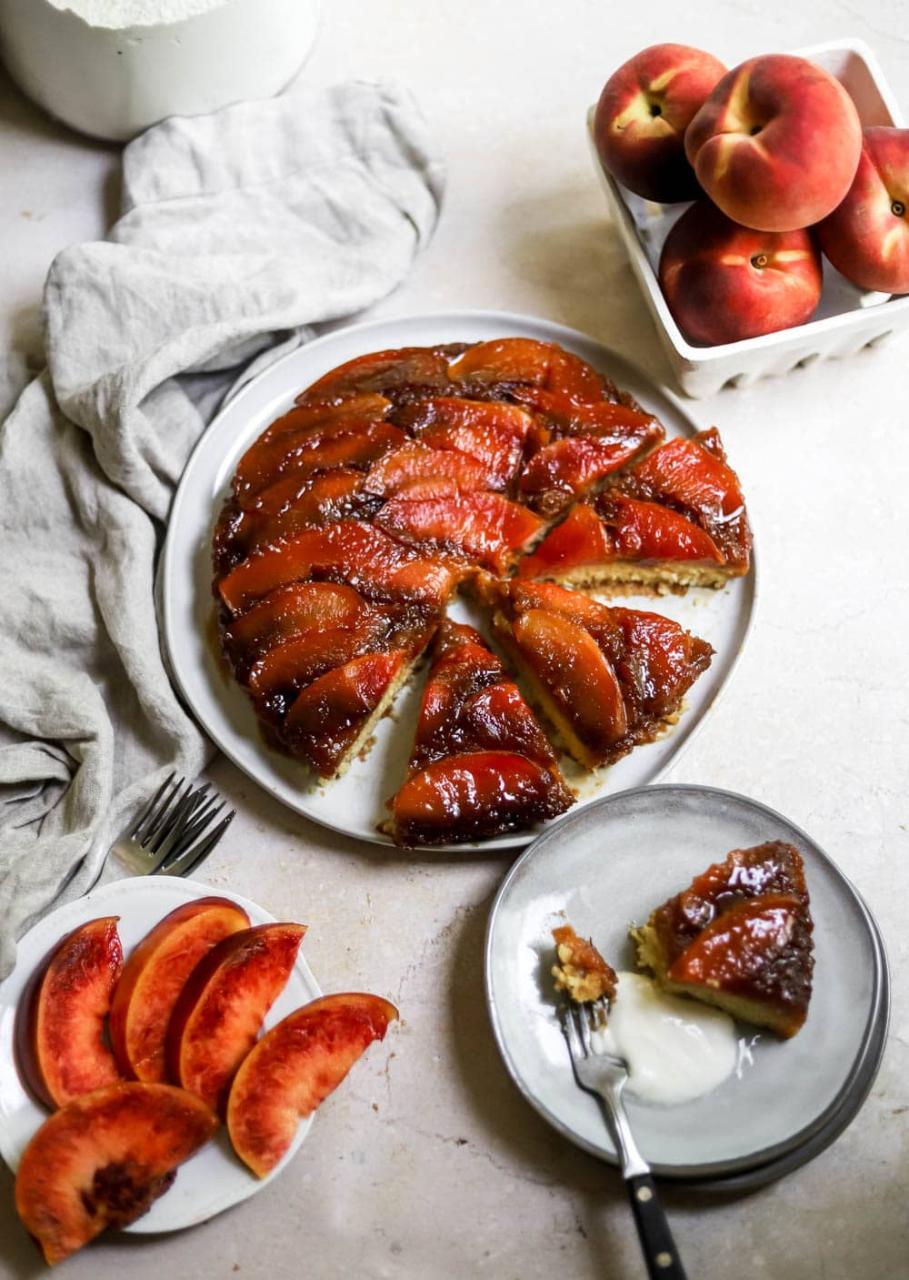 Mama always said the key to success with this cake is using ripe, fresh summer peaches. Follow her tips:
Let peaches ripen at room temp – Keep peaches on the counter to ripen for a couple days before using.
Arrange peaches attractively – Place peach slices in concentric circles for a pretty presentation when inverted.
Use room temp ingredients – Let eggs, milk, and butter sit out while assembling cake for best results.
Don't overmix batter – Gently whisk just until ingredients are blended. Overmixing causes a dense cake.
Check for doneness early – Begin checking for doneness at least 5 minutes before minimum bake time.
Cool cake slightly before inverting – Letting it cool helps release the cake neatly from the skillet.
Add whipped cream or ice cream – They pair perfectly with the warm peach cake!
Serving suggestions for Lily Ann Peach Upside Down Cake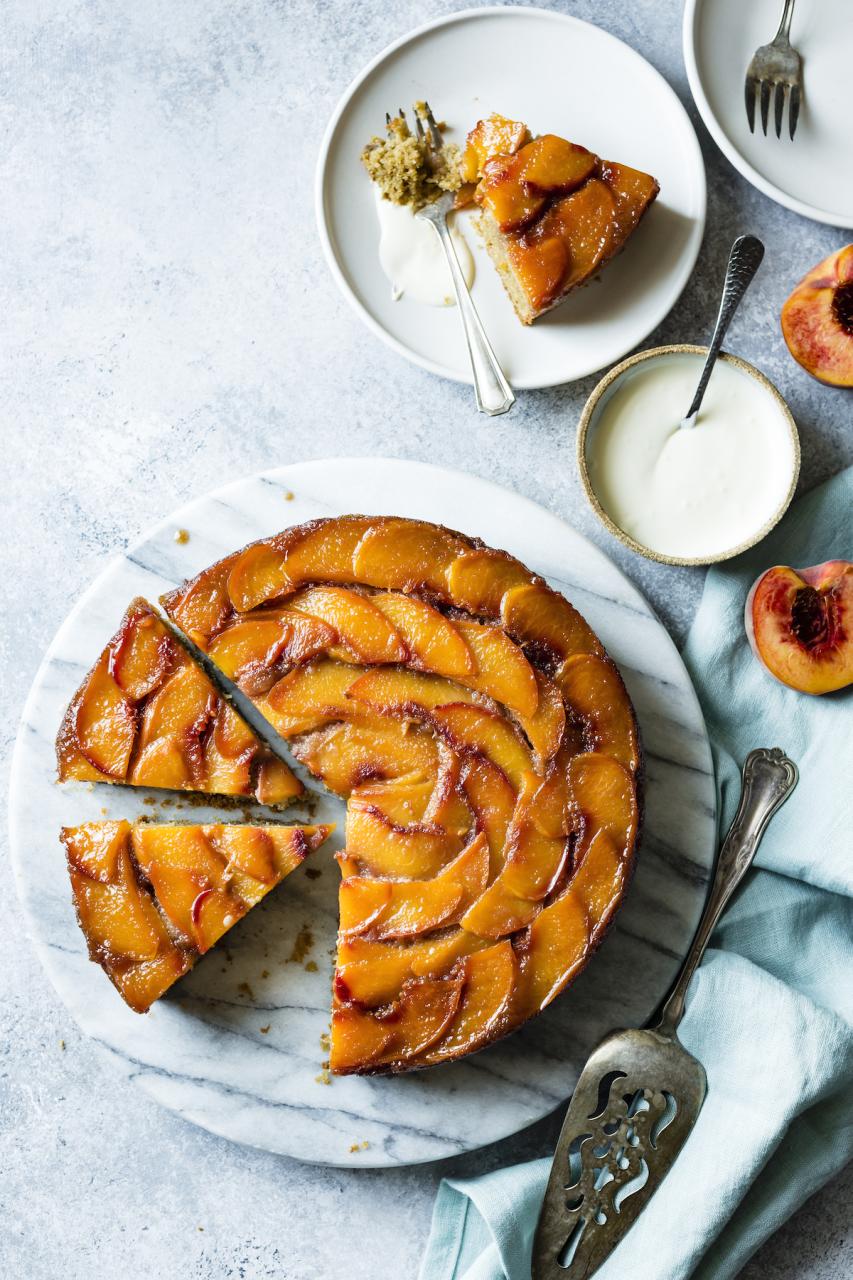 Lily Ann Peach Upside Down Cake is so versatile. Here are some of my favorite ways to serve it:
Top with whipped cream or vanilla ice cream – Classic!
Drizzle with caramel or chocolate sauce – For extra decadence.
Serve with fresh peach slices – Garnish with more juicy peaches.
Add a dollop of yogurt – Greek yogurt is so tangy and refreshing.
Crumble over shortbread cookies – I love the crunch contrast.
Spoon on mascarpone cheese – Fancy and elegant presentation.
Pair with black tea or coffee – Lovely complement to the sweetness.
Offer glasses of cold milk – Yum, the perfect match for cake!
No matter how you serve it up, Lily Ann's Peach Upside Down Cake always brings back the sweetest memories of summer. I hope y'all love it as much as my family does! Let me know if you give it a try.