This cheeseball is a quick easy appetizer that I make for many events at our house. This year I made it for both Thanksgiving AND Christmas. My daughter wasn't home for Thanksgiving so I had to make is special for her when she was home for Christmas. It is always a hit and it goes best with Club crackers or Wheat Thins in my opinion. But you could put it on a flip flop and it would be good then too!
Does anyone else go through hundreds of pounds of cream cheese over the holidays or just me? This cheeseball has a block of cream cheese, grated cheddar cheese, sour cream, bacon and ranch dip seasoning. Pretty much all of my most favorite ingredients all in one place! This cheeseball would also be great for a New Year's Eve party or Super Bowl or any other event that you have to bring an appetizer and don't have a lot of time to spend on it. It is delicious and you will certainly be making it again.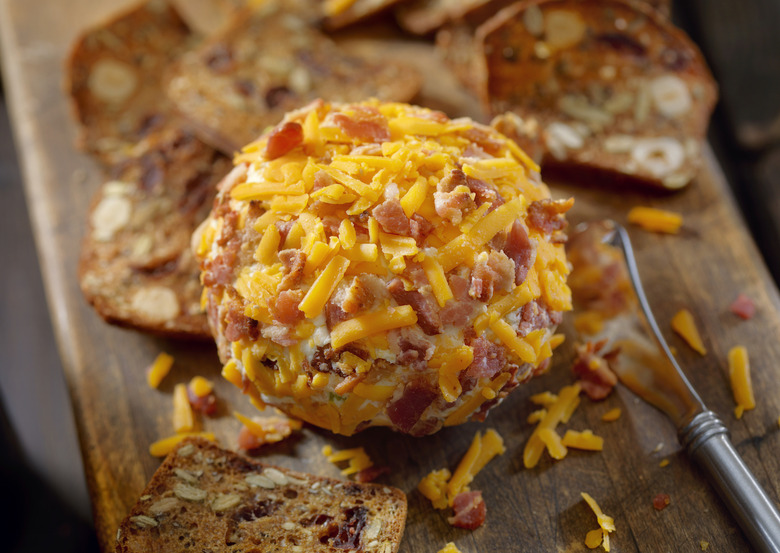 BACON CHEDDAR CHEESEBALL RECIPE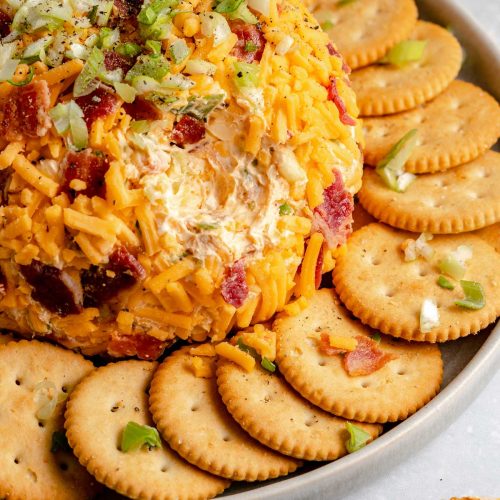 BACON CHEDDAR CHEESEBALL
Ingredients
2

T

sour cream

1 8

oz. block cream cheese room temperature

1 1

oz packet Hidden Valley Ranch dip

½

c. grated cheddar cheese

3

strips bacon cooked crisp and diced finely

¼

c. finely chopped pecans
Instructions
In the bowl of a stand mixer combine the cream cheese, sour cream, grated cheddar, bacon crumbles, and ranch dip mix.

Beat with paddle or whisk attachment until combined

Remove from bowl and shape into a ball

Roll in pecans until completely covered

Wrap in saran wrap and refrigerate for 4 hours or over night

Serve with your favorite crackers
Why You'll Love This Bacon Cheddar Cheeseball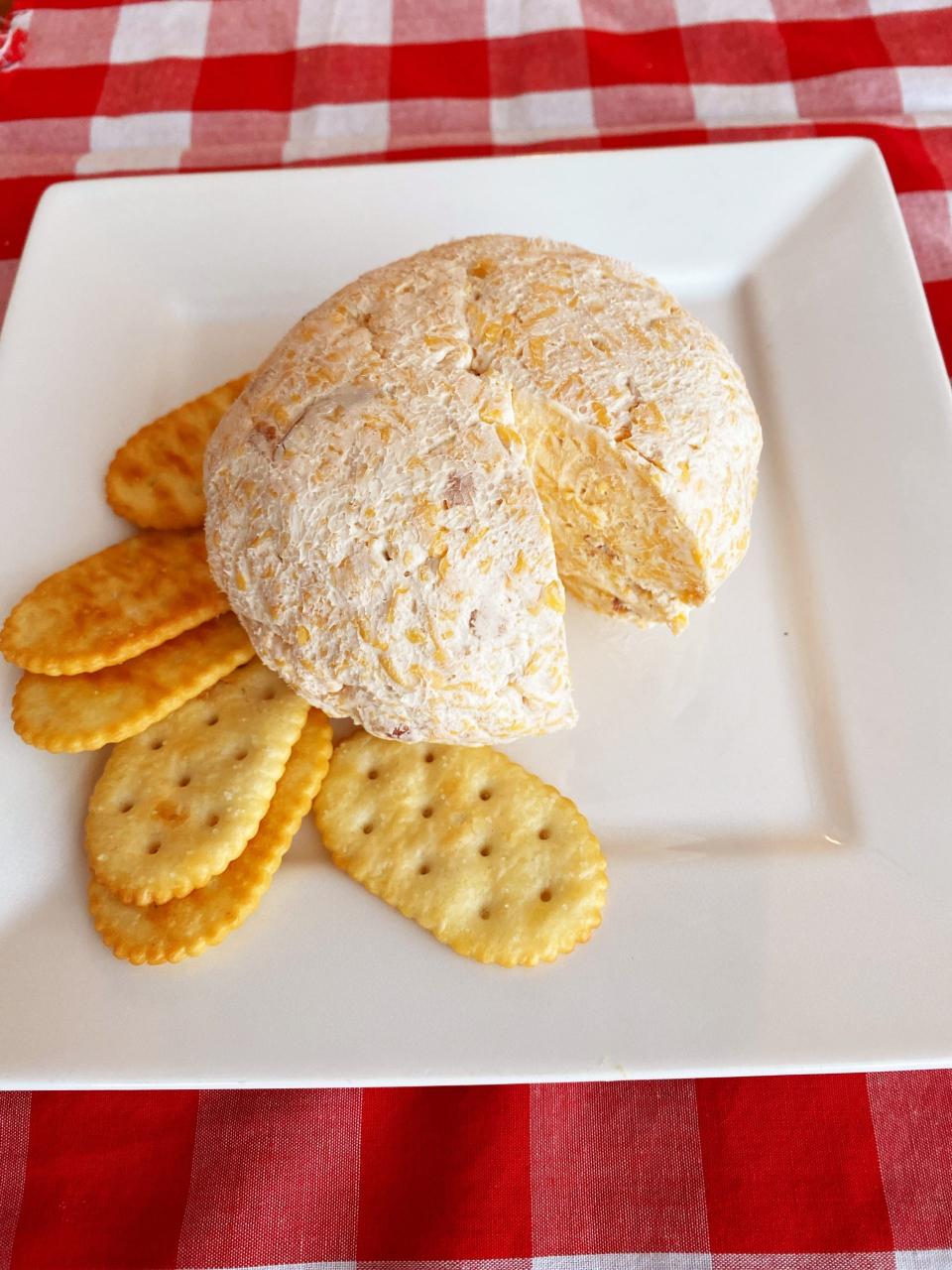 There are so many reasons this recipe is a winner:
It's incredibly easy to make, with just a few simple ingredients
You can make it ahead of time and let it chill until ready to serve
It's customizable – add any mix-ins you love like green onions, jalapeños, etc.
It tastes amazing! The creamy, savory flavors are a crowd-pleaser
I love serving this as an appetizer when we have get-togethers with friends. It's always a hit! The bacon and cheddar flavors pair perfectly with crackers, breads, veggies, pretzels, or whatever you like to serve with cheeseballs.
How to Make Bacon Cheddar Cheeseball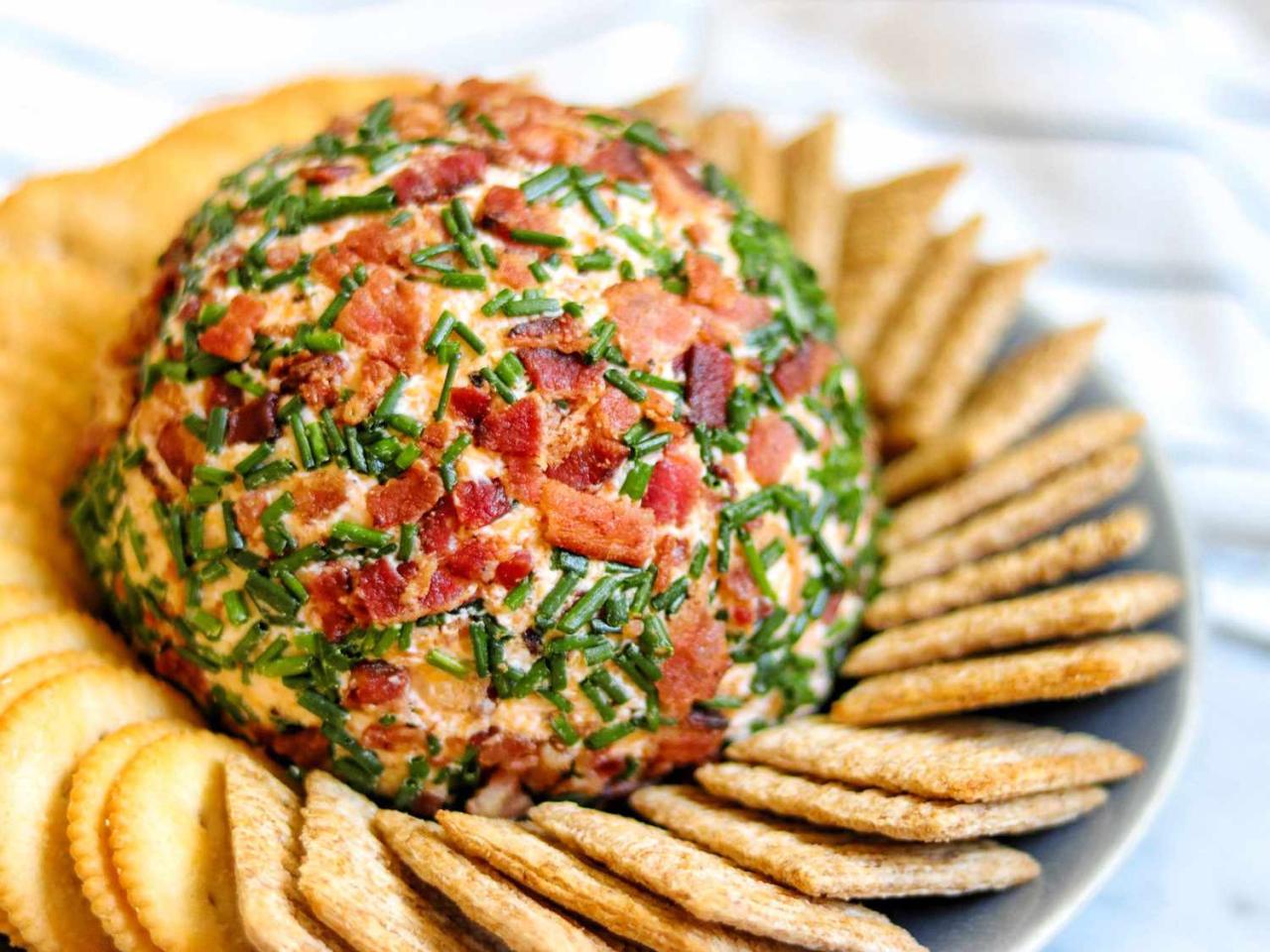 Making this cheeseball couldn't be simpler:
Mix the ingredients – Cream cheese, cheddar, bacon, green onions, and seasonings get mixed together until fully incorporated
Form into a ball – Using plastic wrap to help, form the cheese mixture into a ball shape
Chill – Pop it in the fridge for at least 2 hours to firm up
Coat with toppings – Before serving, roll the chilled cheeseball in extra bacon, cheese, and green onion to coat the outside
And that's it – easy peasy! The hardest part is waiting for it to chill.
Cooking Tips & FAQs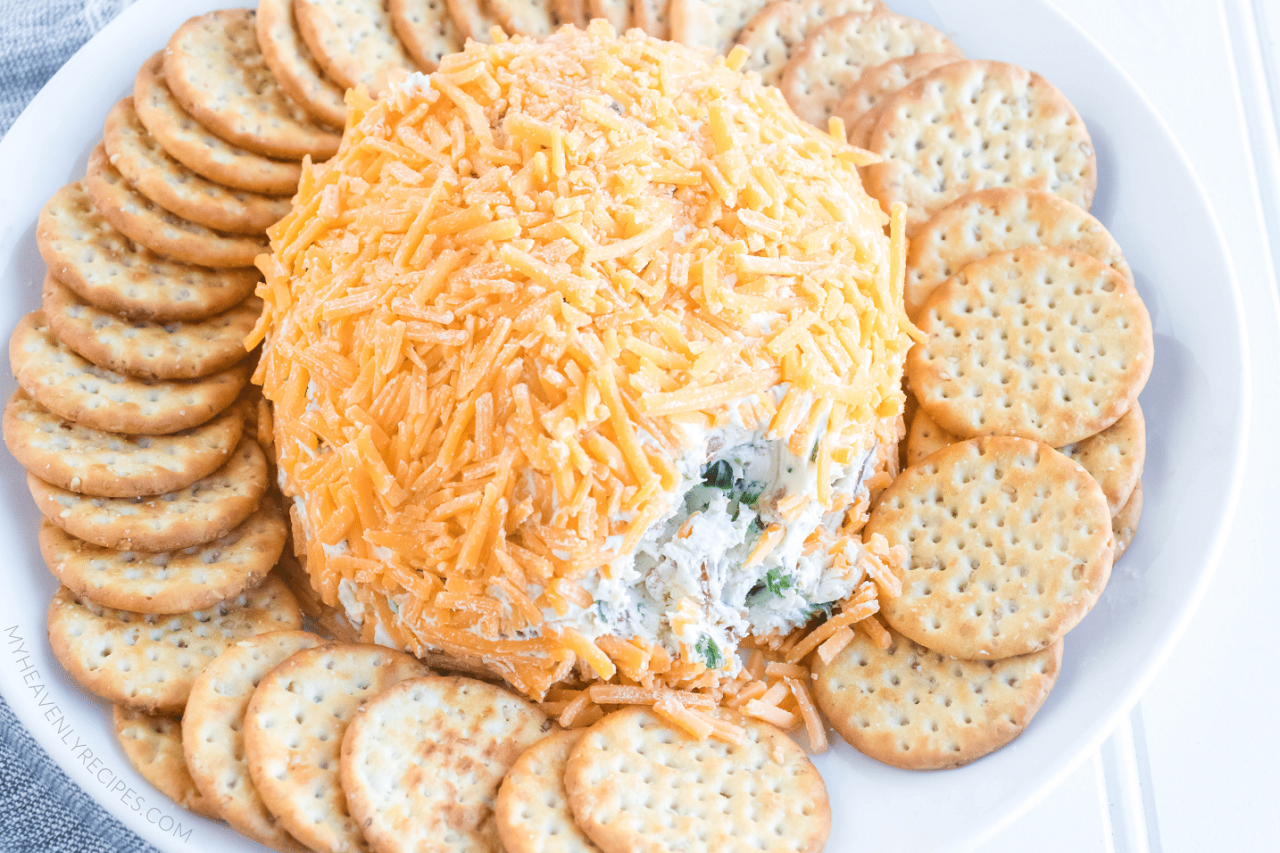 Here are some of my tips for making the perfect bacon cheddar cheeseball:
Use brick-style cream cheese, not the soft spreadable kind. It will hold its shape better.
Grate your own cheddar from a block, not pre-shredded cheese. It melts so much better.
Mix in any additional ingredients you want like jalapeños, Worcestershire sauce, etc.
Chill it thoroughly so it firms up nicely and holds its shape when serving.
Let it sit out for 10-15 minutes before serving if you want a softer texture.
Store leftovers tightly wrapped in the fridge for 5-7 days.
FAQs
What kind of bacon should I use?
I prefer to use thick-cut bacon for the best texture. Cook it extra crispy!
How long will it keep in the fridge?
It will stay fresh wrapped up tight in the fridge for 5-7 days.
Can I freeze it?
You sure can! It freezes great for up to 3 months. Thaw overnight in the fridge before serving.
What flavors pair well with this cheeseball?
I love serving it with wheat crackers, pretzel crisps, apple and pear slices, or celery sticks.