As I was out for my walk tonight I was trying to think of something to eat when I got home. I remembered I bought some of the new Kings Hawaiian rolls with the jalapenos in them and thought I could make a pretty good sandwich with them. As I was sitting on the patio with my doggies eating my new creation, which was pretty darn awesome, I thought I better make one more sandwich and post this on my blog because it was pretty amazing!
I'm kind of a sandwich guru, it runs in my blood. My dad can come up with some pretty awesome sandwich creations too. Sometime I will have to do a post on the "Chick Sandwich" it is a true work of art. Scott and Alexa could eat them pretty much every day  I think.
These Kings Hawaiian jalapeno rolls would be great with some ham salad on them also. Well, I hope you try this one, I used Hellman's mayo, swiss cheese, buffalo chicken lunch meat and a jalapeno stuffed olive on top. I think an olive stuck on top of a sandwich makes it look pretty fancy, and I had some in my fridge. Scott likes to put jalapeno and garlic stuffed olives in his beer with some of the juice, but he doesn't eat the olives after he drinks the beer! Drives me nuts! Usually the juice runs out and then I have a number of jars of jalapeno and garlic stuffed olives in my fridge with no juice, so I have to get creative to use them up. Enjoy! I'm headed back to my patio with my box wine/strawberry lemonade cocktail!
Buffalo Chicken Slider Recipe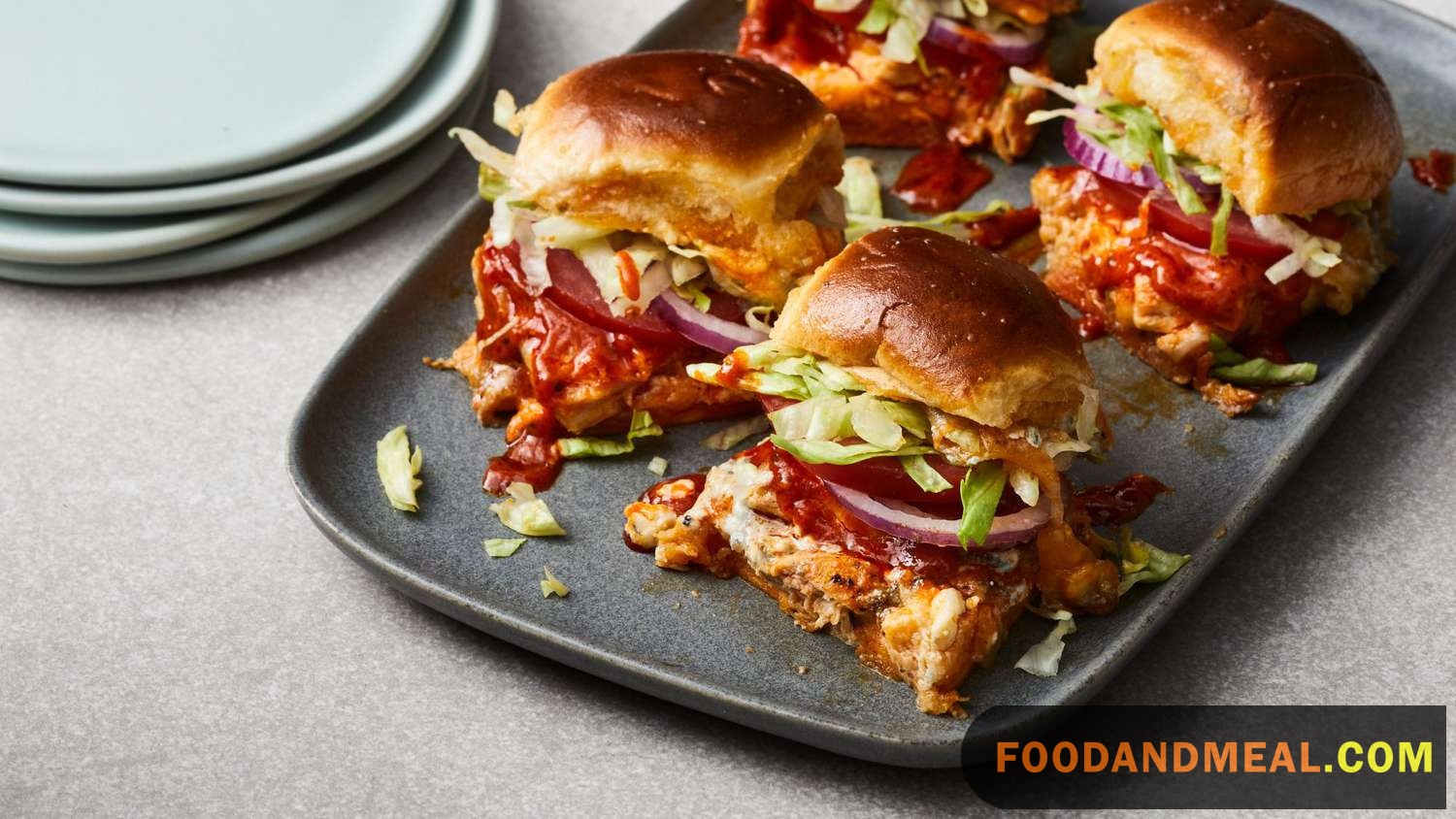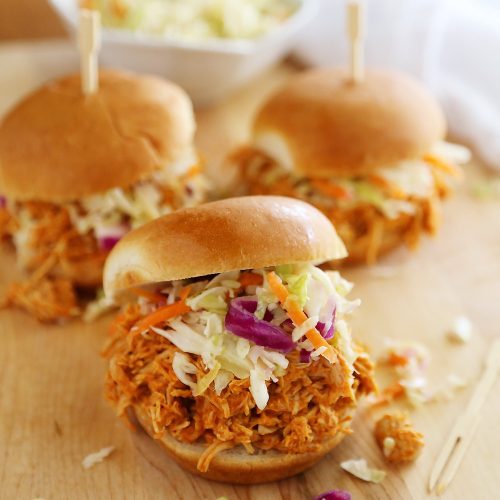 BUFFALO CHICKEN SLIDER
Just prepared Buffalo Chicken Sliders and loved it? Don't keep this culinary delight to yourself! Share the recipe with your friends and family so they can enjoy it too. And don't forget to subscribe to our blog for more such delicious recipes straight from my kitchen to yours.
Ingredients
1

Kings Hawaiian jalapeno roll

2

slices 

of buffalo chicken lunch meat

1

slice

Swiss cheese

1

 tsp

Hellman's mayonnaise

1

jalapeno stuffed olive for garnish
Instructions
spread the mayo on the top and bottom of the roll

stack the meat, then cheese

put the top on of the bun on the sandwich

secure with a toothpick with the olive on top
Notes
Note: The key to a great Buffalo Chicken Slider lies in the sauce. Make sure to use a high-quality buffalo sauce for the best results.
Note: Don't skip the blue cheese dressing. It adds a creamy contrast to the spicy chicken, balancing out the flavors.
Note: Feel free to adjust the spiciness of the sliders according to your preference. Remember, it's all about creating a dish that you and your loved ones will enjoy.
Remember, cooking is an adventure. Embrace the process, experiment with flavors, and most importantly, have fun! Happy cooking!
Cooking Tips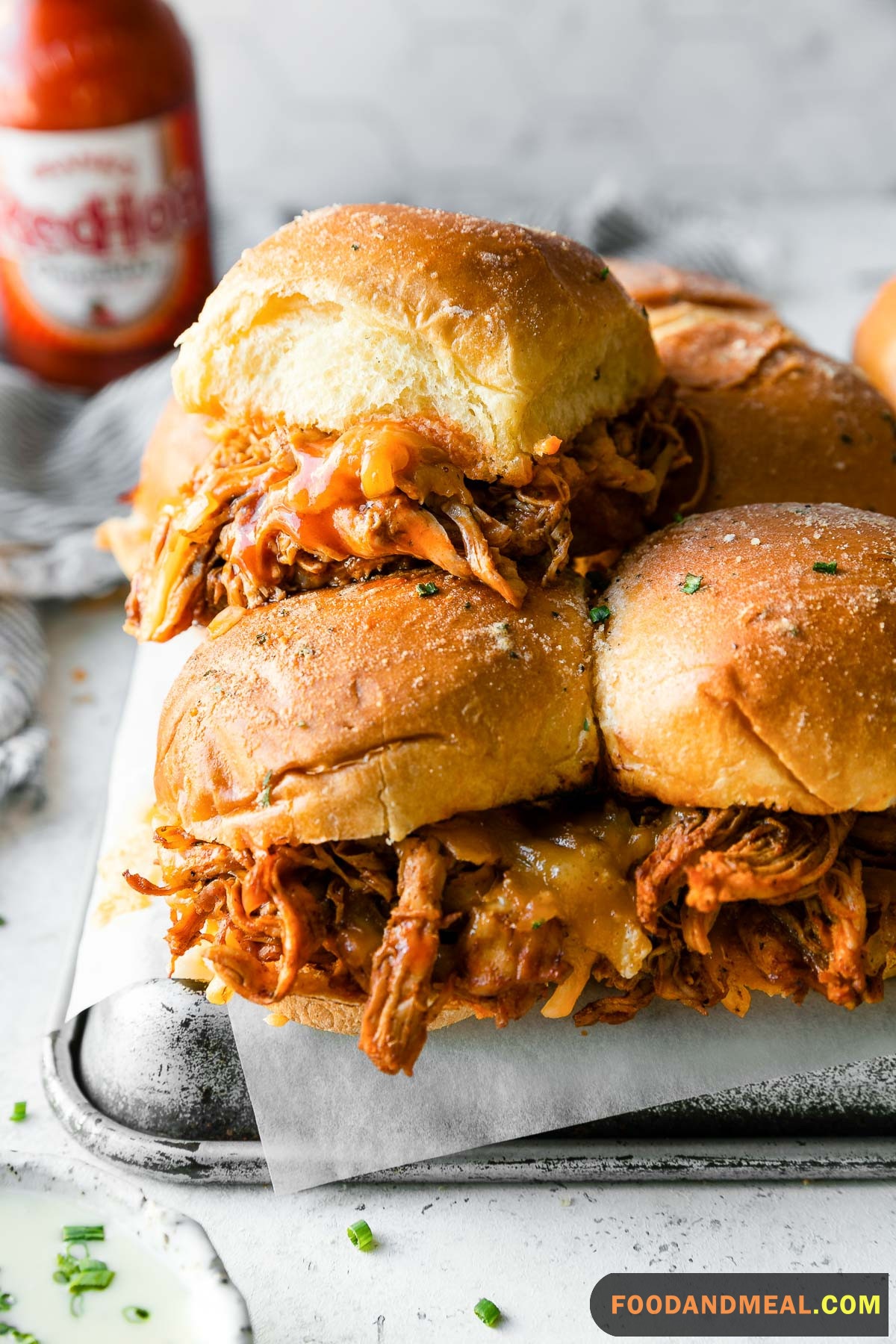 Creating the perfect Buffalo Chicken Slider is an art, and like any art form, it requires a bit of knowledge and finesse. Here are some tips and tricks to ensure you get the best results.
Quality Ingredients: The quality of your ingredients can make or break this dish. Always opt for fresh chicken and high-quality buffalo sauce for the best flavor.
Don't Overcook the Chicken: Chicken can become dry if overcooked. Keep a close eye on it; as soon as it's no longer pink in the middle, it's done.
Balance the Flavors: The buffalo sauce is quite spicy, so the blue cheese dressing is crucial as it adds a creamy contrast, balancing out the flavors.
Serving Suggestions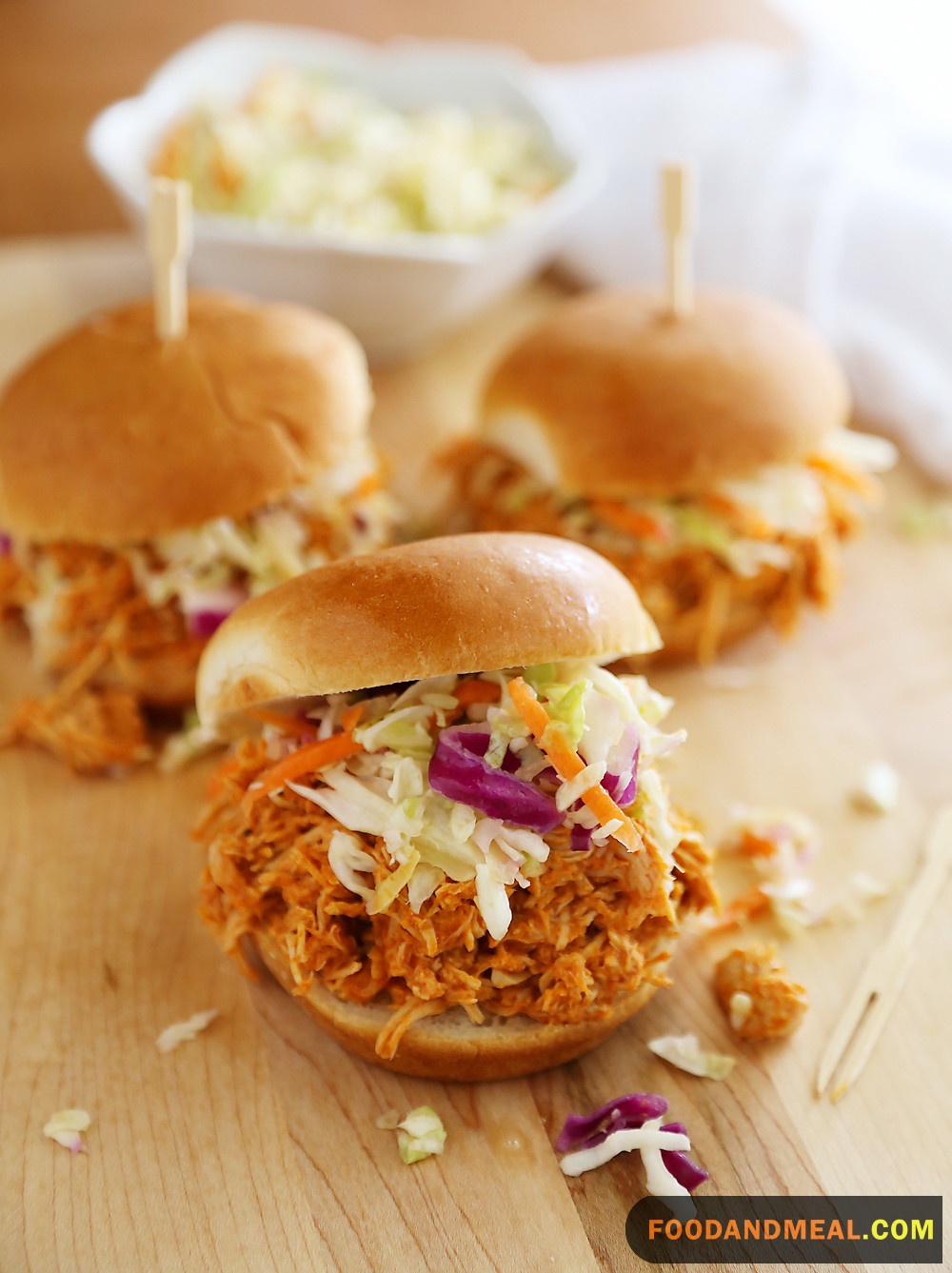 Now that you've mastered the art of making Buffalo Chicken Sliders, let's talk about how to serve them to enhance their flavors even further.
Garnish: A sprinkle of freshly chopped celery leaves can add a nice crunch and freshness to the sliders.
Sides: This dish pairs beautifully with classic sides like coleslaw or potato salad. You could also serve them with some crispy sweet potato fries for a twist.
Beverage: A cold beer or a refreshing iced tea would complement the spicy sliders wonderfully.
Frequently Asked Questions
Here are some common questions that come up when preparing Buffalo Chicken Sliders.
Can I use pre-cooked chicken? Yes, you can use pre-cooked chicken. Just shred it and mix with the buffalo sauce before assembling the sliders.
What if I don't have buffalo sauce? You can make your own by mixing hot sauce with melted butter, or substitute with BBQ sauce for a different flavor profile.
Can I use other types of bread? Yes, you can use regular burger buns, dinner rolls, or even baguettes cut into slider size.
How can I make it less spicy? You can reduce the spiciness by using less buffalo sauce or adding more blue cheese dressing.
How to store leftovers? Store any leftover chicken in an airtight container in the refrigerator for up to 3 days. Reheat gently on the stove or in the microwave before assembling new sliders.
Remember, the joy of cooking lies in experimentation and personalization. So, feel free to tweak the recipe as per your liking. Happy cooking!