BBQ garlic toast sandwiches are a quick and easy weeknight meal! I almost always have frozen garlic toast on hand. I usually have left over bbq meat in the freezer also. My son likes to eat his spaghetti on the garlic toast like a sandwich so I thought, why not eat the bbq meat on there as well?
They turned out great and he really loved them! I cooked the garlic bread in the oven until it was almost done. As that was cooking I warmed up the bbq meat in the microwave until it was heated through. Once the bread was cooked and the meat was warm I assembled the sandwiches and put shredded cheddar cheese on top and broiled them until the cheese was melted. Dinner for a hungry boy in a matter of minutes.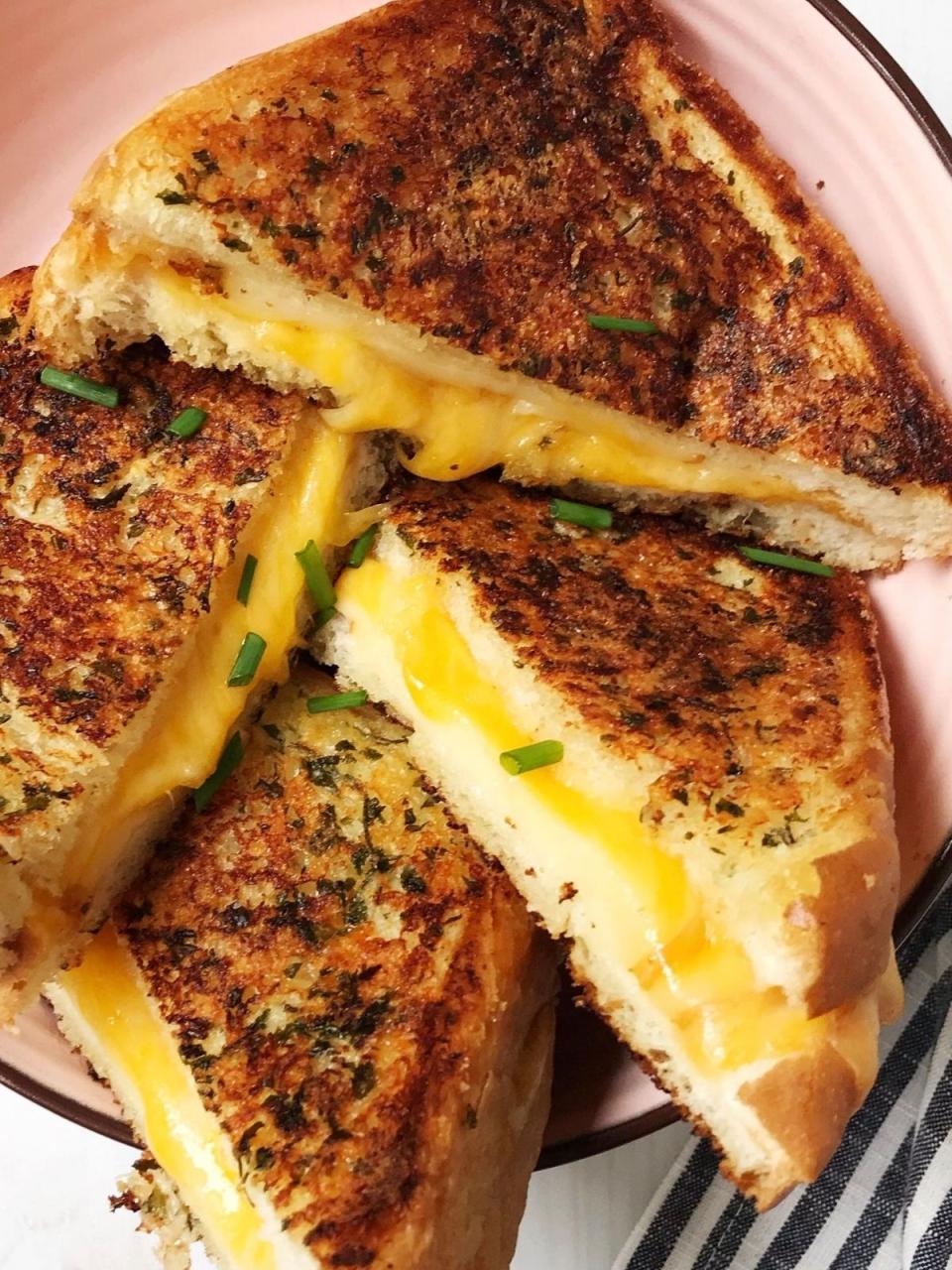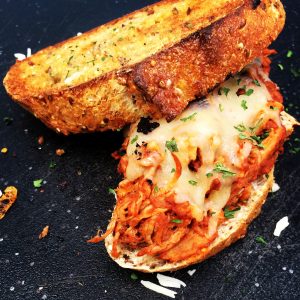 BBQ GARLIC TOAST SANDWICH
Ingredients
4

slices

frozen garlic toast

4

cups

left over bbq meat

1

cup

shredded cheddar cheese
Instructions
Cook the garlic toast according to the package directions until almost done

Heat the bbq meat in the microwave until heated through

Put on cup meat on each of the pieces of toast

Put ¼ c shredded cheese on top of the bread

Broil in the oven until the cheese is melted
Tips for making BBQ Garlic Toast Sandwich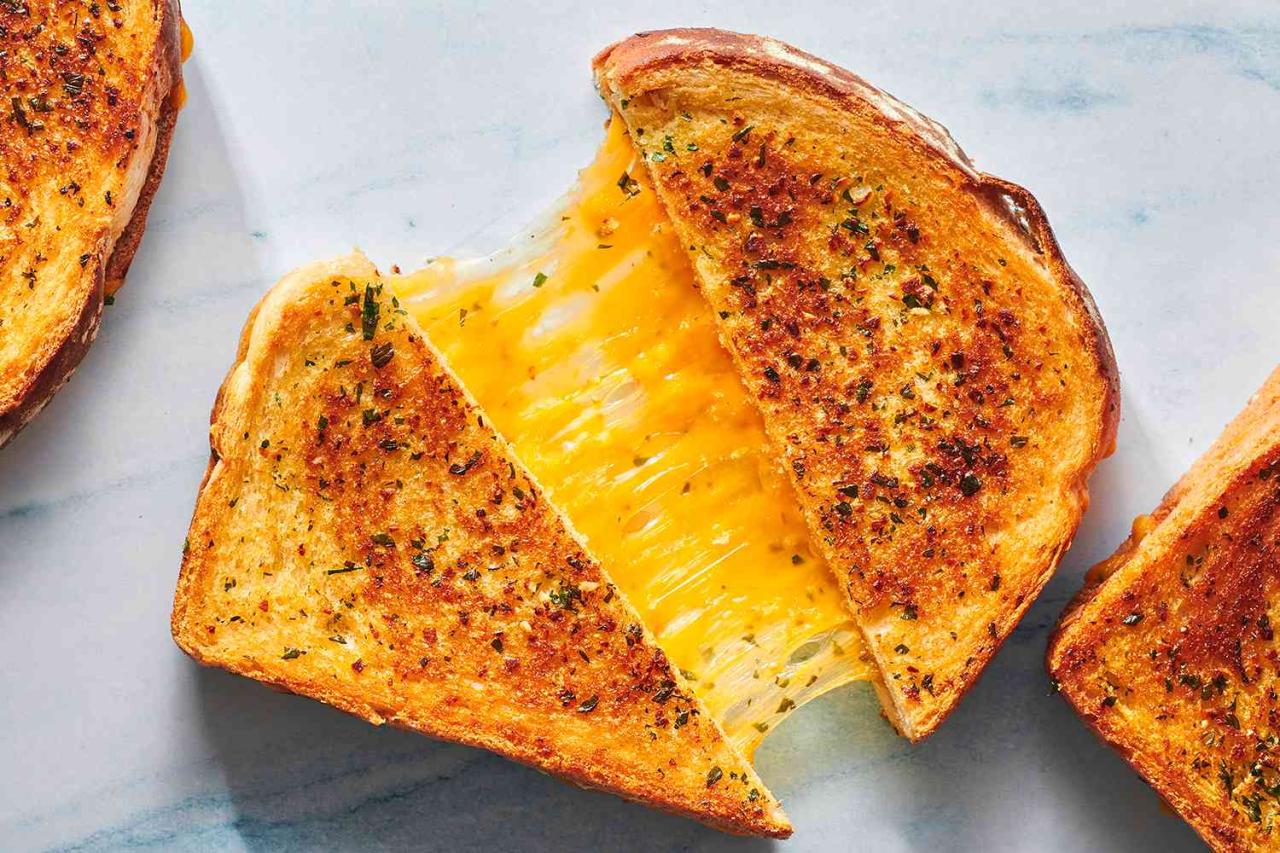 Every bite of a BBQ Garlic Toast Sandwich is like a mini-party in your mouth. The slightly charred edges of the garlic toast, the smoky tanginess of the barbecue sauce, and the satisfying crunch of fresh veggies – it's a harmony of textures and tastes that make this dish an absolute winner.
But what makes the BBQ Garlic Toast Sandwich so special? It's all about the balance. The bold, robust flavors of the barbecue sauce are perfectly complemented by the subtle, soothing taste of garlic toast. This combination creates a unique gastronomic experience that leaves you craving more.
Serving Suggestions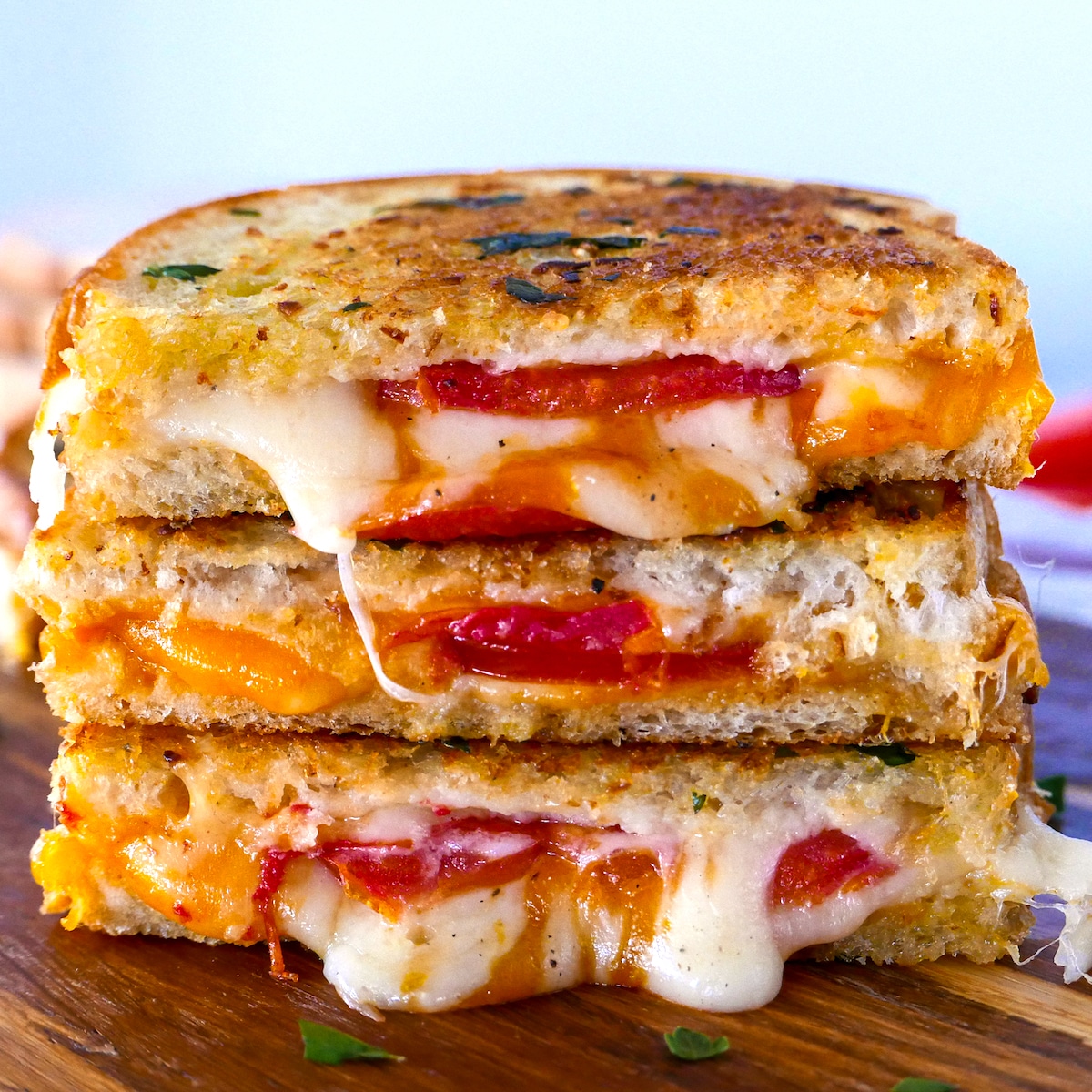 Now, let's talk about how to serve our star of the day. A BBQ Garlic Toast Sandwich is versatile and pairs brilliantly with various sides. You could team it up with a fresh salad or crispy fries for a hearty meal. Or, if you're in the mood for some comfort food, a warm bowl of tomato soup could be your sandwich's perfect companion. And of course, a glass of refreshing iced tea or lemonade would round off the meal beautifully.
Cooking Tips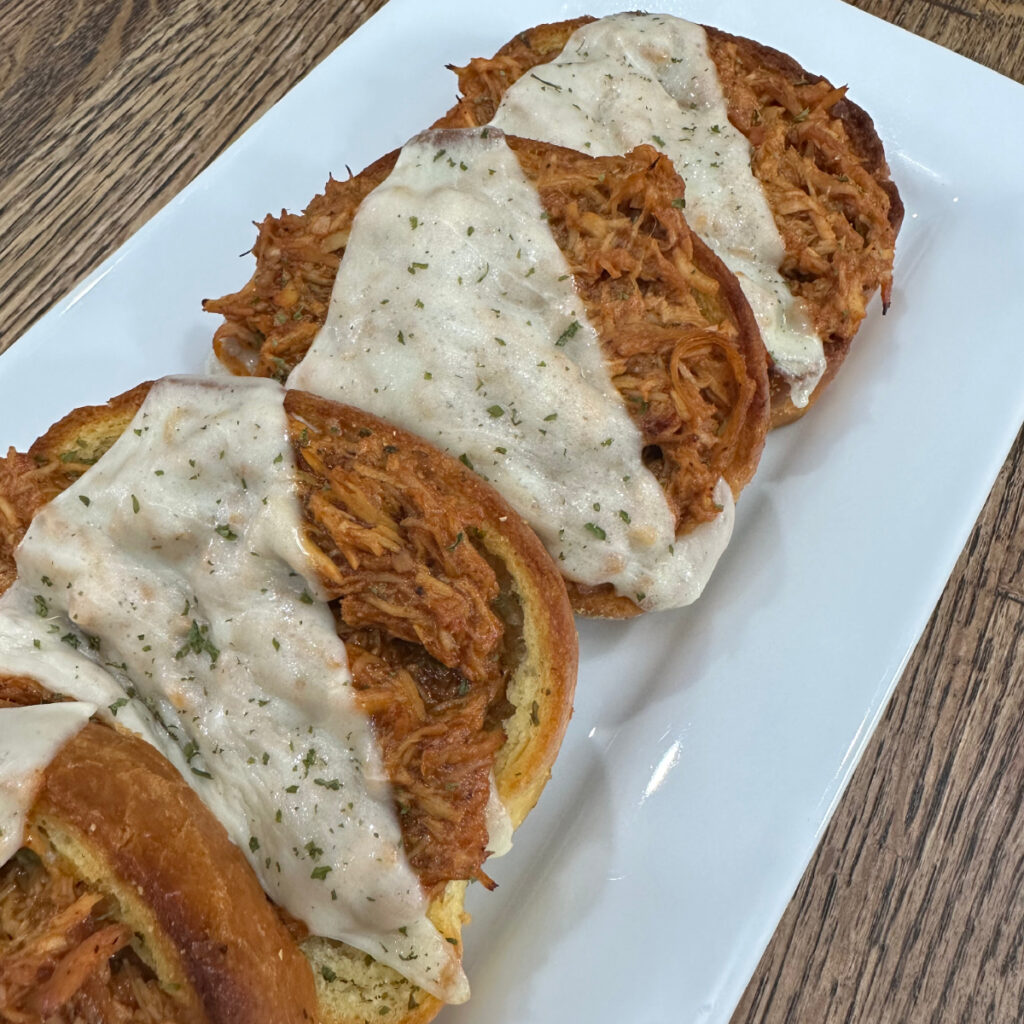 Alright, it's time for some insider secrets. Here are my top tips to make your BBQ Garlic Toast Sandwich truly unforgettable:
Quality matters: Always opt for high-quality bread and fresh ingredients. Fresh garlic, premium barbecue sauce, and fresh, crisp veggies can significantly enhance the flavor profile of your sandwich.
Get creative: Feel free to add your favorite ingredients to the sandwich. Grilled chicken, bacon strips, or even caramelized onions could add an exciting twist to the classic BBQ Garlic Toast Sandwich.
Mind the toast: Be careful not to over-toast your bread. The goal is to achieve a golden-brown color and a crunchy texture without burning the bread.
FAQs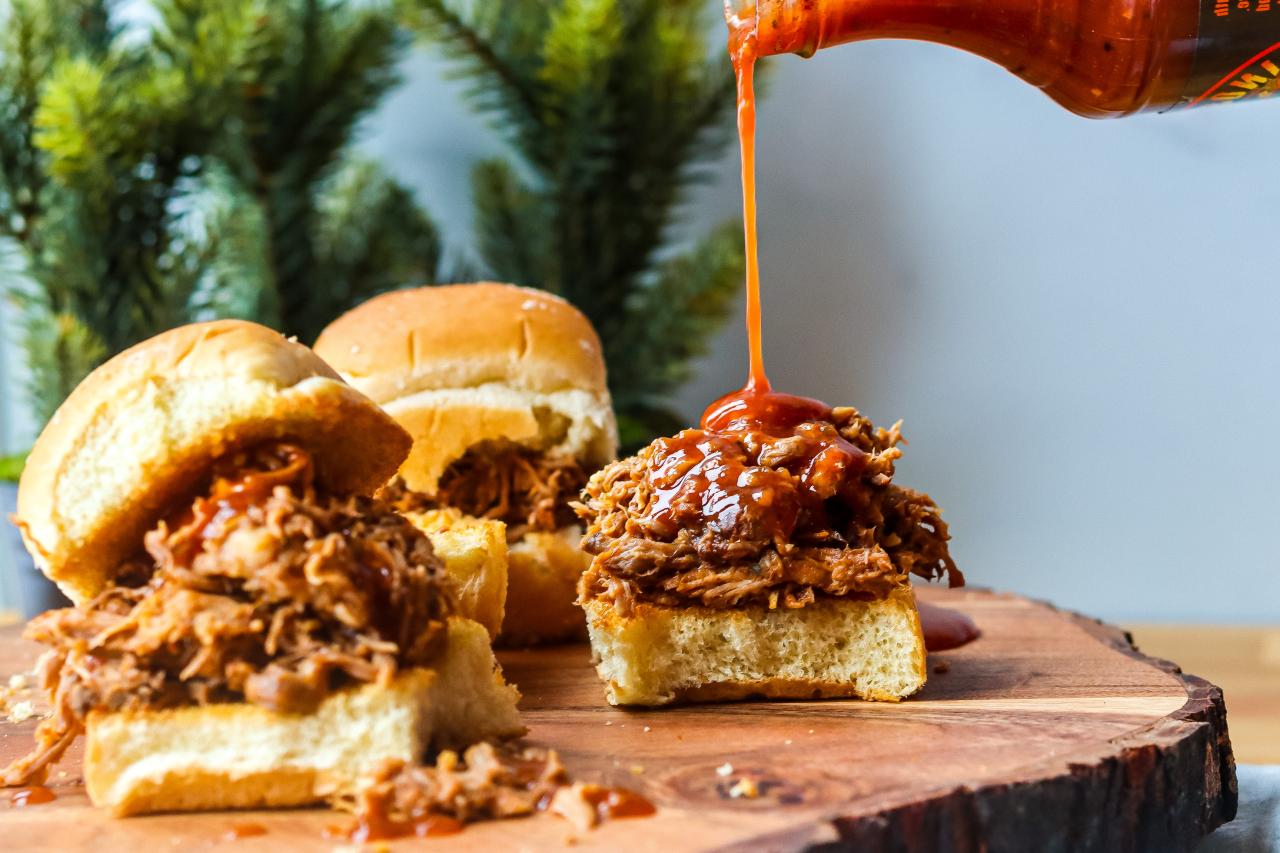 Can I make a vegan version of the BBQ Garlic Toast Sandwich?
Absolutely! Just replace the regular barbecue sauce with a vegan-friendly version and opt for plant-based fillings. It's as simple and delicious as that!
Can I prepare the BBQ Garlic Toast Sandwich in advance?
While it's best enjoyed fresh, you can prepare the components in advance. However, assemble and toast the sandwich just before serving to maintain the crunch and freshness.
What's the best bread for a BBQ Garlic Toast Sandwich?
So there you have it, my friends – everything you need to know about the delightful BBQ Garlic Toast Sandwich. With its irresistible flavors and easy preparation, it's the perfect dish to whip up when you're craving something comforting yet exciting. Remember, the key to a great BBQ Garlic Toast Sandwich lies in the details – quality ingredients, accurate toasting, and a balance of flavors. Happy cooking!